Contemporaries Mourn Grammy-Winning, Prolific Hit Writer Geoff Stephens
News of Stephens' death was acknowledged by Tim Rice and Andrew Loog Oldham, among many others.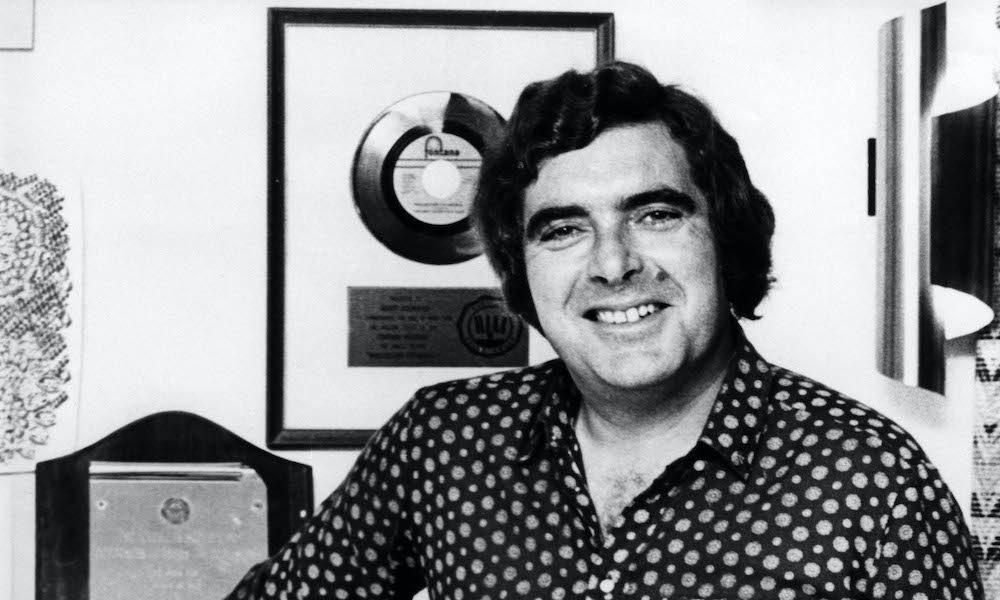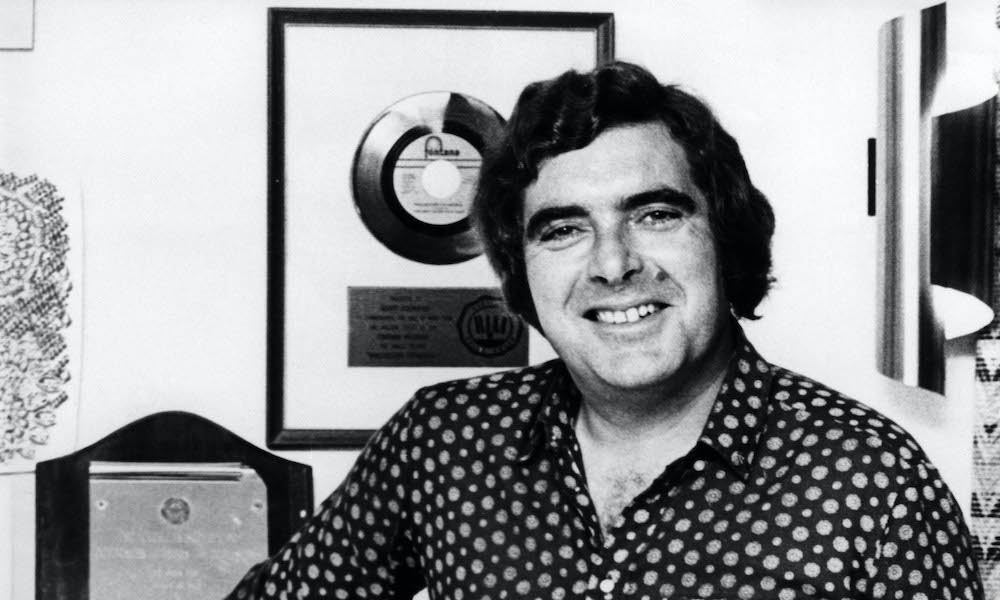 Geoff Stephens, the Grammy-winning British songwriter, musician and producer whose copyrights included "There's A Kind Of Hush," "The Crying Game," and "Winchester Cathedral," has died at the age of 86.
The London-born composer passed away on Christmas Eve, as reported by some outlets in the ensuing days. His death was confirmed in a text from his family to Variety announced yesterday (January 3). His children Paul, Jenny and Ruth wrote: "Dad survived Covid-19 in the spring but passed away with my Mum [Pam], his wife of 63 years, by his bedside, following a bout of pneumonia."
"Very sad news in that the great British songwriter Geoff Stephens has died," tweeted his fellow writer Sir Tim Rice. "RIP a major talent and lovely chap." His death was also acknowledged by his contemporary Andrew Loog Oldham, by Universal Music Publishing and many others.
Stephens was a constant and prolific presence on the UK and international pop charts with his songs in the 1960s and 70s, also signing and producing Donovan and later writing with further success for the West End stage. He often shared co-writing credits on his many hit songs with other similarly ubiquitous British writers such as Les Reed, Tony Macaulay, Roger Greenaway, Barry Mason, and Mitch Murray.
Stephens was born in north London on October 1, 1934, and developed his musical skills, and those in amateur theatrics, with work as a teacher, air traffic controller and silk screen printer. As a writer, he broke into the British pop scene when his and Reed's "Tell Me When" reached No.7 for the Birmingham beat outfit the Applejacks in 1964.
The same year, Stephens and Peter Eden signed an unknown Glasgow-born singer-songwriter called Donovan Leitch to Pye Records. They and Terry Kennedy produced his 1965 debut LP What's Bin Did and What's Bin Hid, which included the major hit "Catch the Wind."
Also in 1964, Stephens, solo this time, wrote one of his most enduring signatures, "The Crying Game." A hit for Dave Berry, it was revived by Boy George as a 1992 hit from that year's film drama of the same name, directed by Neil Jordan.
In 1966, concurrent with his writing achievements, Stephens co-formed the New Vaudeville Band, a session outfit whose Fontana recording of his nostalgia-flavored "Winchester Cathedral" reached No.4 in the UK and, remarkably, replaced the Supremes' "You Keep Me Hangin' On" at No.1 in the US. Within two months of its release, it attracted a somewhat improbable cover version by Frank Sinatra, for his That's Life album. The composition went on to win the 1967 Grammy Award for Best Contemporary Song.
The New Vaudeville Band's "Peek-a-Boo" gave them another UK Top 10 single among other hits such as "Finchley Central." They also recorded the first version of Stephens and Les Reed's "There's A Kind Of Hush," a Top 10 hit around the world in 1967 for Herman's Hermits. Nine years later, the song was revived to great effect by the Carpenters, whose reading was a No.12 US pop hit and an easy listening No.1 there and in Canada.
Stephens' songbook reads like an inventory of hits by the popular British performers of a full decade in UK pop, also including Manfred Mann's "Semi-Detached Suburban Mr. James" and Mary Hopkin's "Knock, Knock Who's There?", both with John Carter; the Hollies' "Sorry Suzanne," and Scott Walker's "Lights of Cincinnati," with Tony Macauley; Tom Jones' "Daughter of Darkness," with Reed; and Cliff Richard's "Goodbye Sam, Hello Samantha," with Mitch Murray and Peter Callander.
Into the 1970s, his success continued with Wayne Newton's million-selling version of "Daddy Don't You Walk So Fast," written with Callandar; the New Seekers' Ivor Novello Award-winning "You Won't Find Another Fool Like Me," with Macauley; and Dana's "It's Gonna Be a Cold Cold Christmas," with Roger Greenaway.
"Heart of Rome," which he wrote with Ken Howard and Alan Blaikley, was recorded in the early 1970s by Elvis Presley, who also cut Stephens and Reed's "Sylvia" and "This Is Our Dance." In 1977, Stephens and Macauley's "Silver Lady" was a UK No.1 for actor turned chart heartthrob David Soul.
Later expanding into musical theater, Stephens wrote with lyricist Don Black for the 1983 show Dear Anyone, and he and Reed wrote for The Magic Castle the following year. Stephens won the Gold Badge of Merit from BASCA (the British Academy of Songwriters, Composers and Authors) in 1995, and the Jimmy Kennedy Ivor Novello Award for Services to British Songwriting in 2000.