Pusha T Scores First US No.1 Album With 'It's Almost Dry'
The critically acclaimed record has hit the top spot on the Billboard 200 chart, among others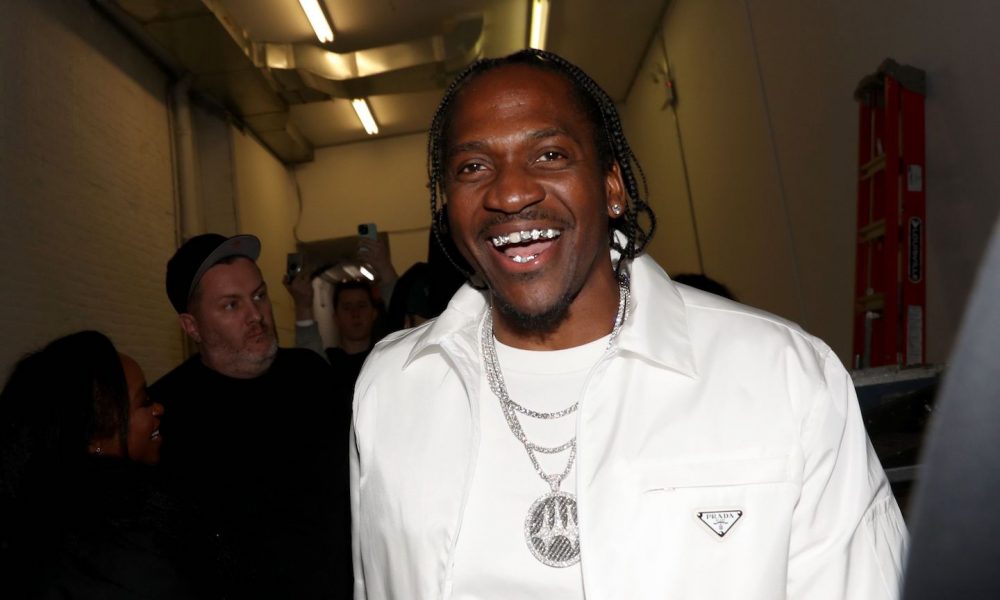 Pusha T has scored his first US No.1 album with his critically acclaimed fourth LP, It's Almost Dry.
The record, which was released last month (April 22), has gone straight to the top spot on the Billboard 200 album chart. It has also topped the R&B/Hip-Hop Albums and Rap Albums charts.
Previously, the closest Pusha has come to claiming the No.1 position on the Billboard 200 was with his last album, 2018's Daytona, which peaked at No.3. As well as propelling him to new achievements in the Billboard charts, It's Almost Dry has also taken the rapper to No.1 on the Spotify Global chart and to the peak of Apple Music in over 52 countries worldwide.
It's Almost Dry was produced entirely by Kanye West and Pharrell Williams. Receiving positive reviews across the board, it has been called Pusha's "best body of work" so far. "A well-balanced portrait of a complex man with some serious burdens on his heart," Rolling Stone surmised, while The New York Times assessed: "Push's lyrics pop with poetic detail and riotous cleverness."
"Stellar…with brilliant sample flips, head-spinning wordplay and A-list features, the rapper's first new full-length in four years is quintessential Pusha T," NPR added.
Speaking to Complex recently, Pusha explained: "My brand is all about creating masterpieces. This is a legacy thing with me. This is all about being great. This is the realest real estate in hip-hop, and I'm the Martin Scorsese of it."
The rap icon will take It's Almost Dry out on tour later this month, kicking off a run of North American dates in Seattle, WA on May 29. The shows will run for nearly a month, concluding in Philadelphia, PA on June 23. Find the full tour dates and ticket information on Pusha T's official website.