Quavo Announces 'Rocket Power,' New Album Dedicated To Takeoff
'This album is for the Rocket, our true fans, and also this is my therapy,' says Quavo.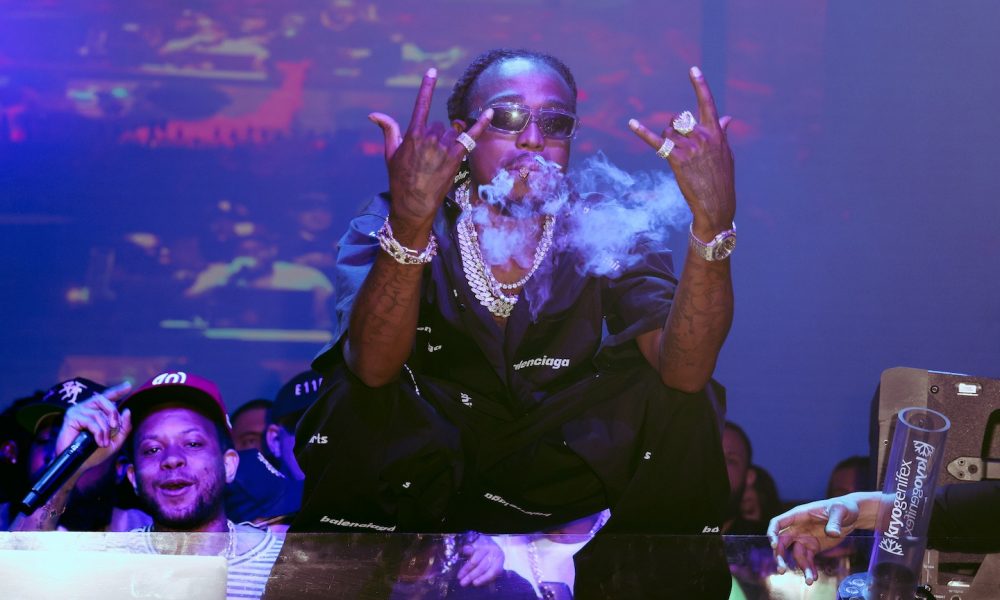 Quavo took to social media to announce his forthcoming sophomore album, Rocket Power. The MC used Instagram to muse on the project, reflecting on his late cousin Takeoff and how he helped inspire the record.
He writes, "This album is for the Rocket, our true fans, and also this is my therapy. This album is a true reflection of how I feel right now…Sometimes I'm good, sometimes I'm down, sometimes I'm disappointed, sometimes I fall apart, but then I always find my strength again. I know everything might not be alright right now, but the Rocket showed me a way to make it right! Rocket Power keeps me going. Rocket Power gives me fuel. 'Rocket Power' will help us all overcome whatever we're going through."
Back at the end of March, Quavo shared "Honey Bun," which followed previous tributes to his departed Migos bandmate and cousin Takeoff. Though the track isn't directly dedicated to his friend like previous cuts "Without You" and "Greatness," he still alludes to the passing, rapping, "I don't wanna hear no sorry for my loss."
"Greatness," which was released in February, is a more palpable display of Quavo's pain. The sadness in Quavo's voice is nearly tangible as he raps, "My chain, my watch, my wrist/ My m__________n' house, my rise and grind/ I'd give away all this s__t just to see my dawg just one more time."
On the track, the MC also offers thoughts on the state of Migos in the wake of Takeoff's tragic death. He adds, "So don't ask about the group, he gone, we gone, young n___a, it can't come back/ I'ma make sure mama straight/ Especially mama Take."
That track followed "Without You," which Quavo released in early January. Takeoff, born Kirshnik Khari Ball in Atlanta, Georgia in 1994, was 28 when he passed. The rapper, who helped change the course of rap music both in Atlanta and across the country, was shot at a bowling alley. The aforementioned Migos member Quavo was also present, though he was unharmed during the incident, which took place at 2:30 am.