Watch 'Love Of My Life', Episode 28 Of Queen's 'The Greatest' Video Series
This beautifully unassuming ballad, originally tucked away on the 'A Night At The Opera' album has become a cornerstone of the band's live shows.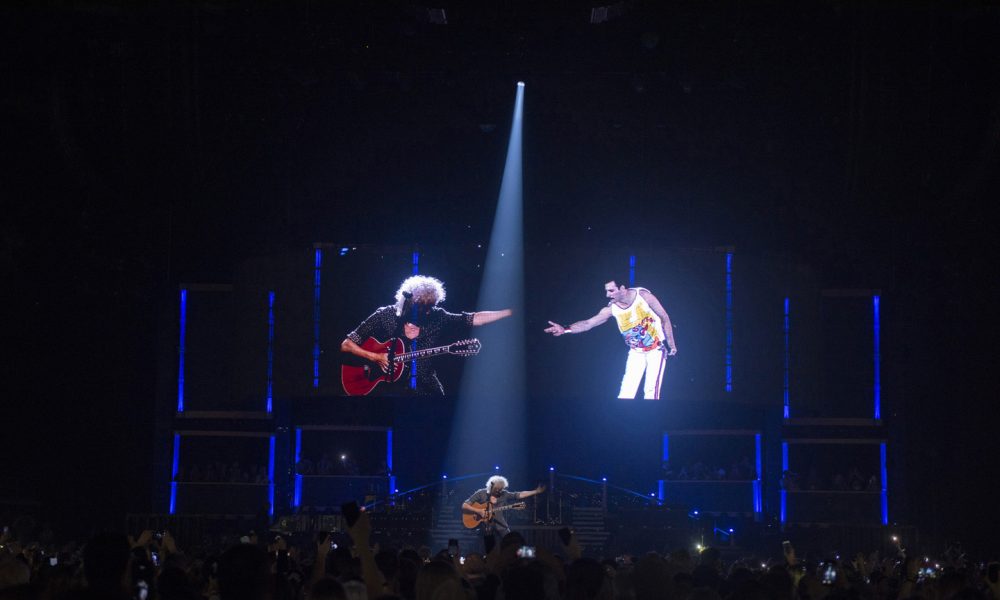 This week's episode of Queen's 'The Greatest' series celebrates a song that has truly become one of a kind. It is "Love Of My Life." You can see the new episode in full below.
Originally released on Queen's widely-acclaimed 1975 A Night At The Opera album, this beautifully unassuming ballad looked destined to be one of the band's hidden gems. Instead, it grew into an emotional duet that is a cornerstone moment in the Queen live show to this very day.
"Love of My Life" was written by Freddie Mercury. It was not released as a single at the time, and did not immediately make it on to the live set list.
However, it was not destined to be one of the bands hidden gems after an arrangement by Brian resulted in something special for the Queen live show.
May says: "By the time we get to the 'Live Killers' tour of 1979, "Love of My Life" has become firmly established as a key moment with Freddie conducting the audience in a mass duet.
"And then in the 80's, particularly in the stadiums of South America, with audiences regularly well over a hundred thousand, this simple, yet stunningly beautiful ballad really came into its own."
No matter which country Queen was in, or what language was spoken, the audience knew every word, and would respond with an enthusiasm that constantly amazed the band.
If the song provided a true connection between Queen and their audience during the 70's and 80's, in more recent years it has become the most fitting and moving of tributes to Freddie – culminating in an emotional on screen appearance, and cementing it as one of Queen's most enduring songs as can be seen in this live performance from a Queen + Adam Lambert London O2 Arena show in 2018.
Watch every episode of 'The Greatest' on Queen's official YouTube channel.