Queen Tunes In To 'Radio Ga Ga' In Episode 33 Of 'The Greatest Live'
In this week's episode, we discover why this classic song is a match for even the mighty "We Will Rock You" in terms of stadium-shaking handclaps.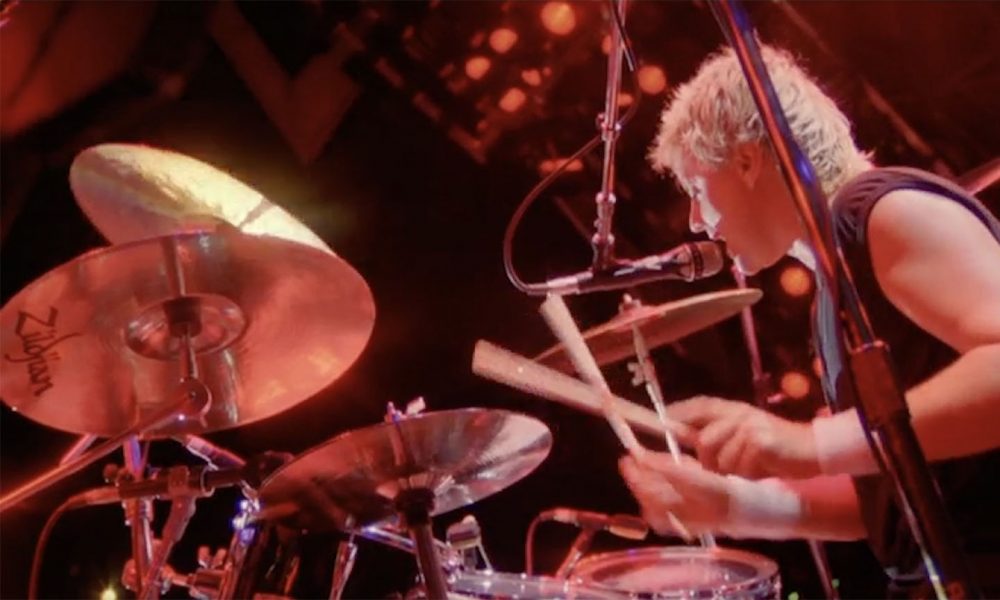 Queen's audience is a rhythm section in its own right – and as we see in the latest episode of the band's yearlong video series "The Greatest Live" – when it comes to stadium-shaking handclaps, "Radio Ga Ga" is a match for even the mighty "We Will Rock You."
As one of Queen's defining hits of the '80s, "Radio Ga Ga" was written by Roger Taylor, who worked for three days straight in the studio with a synth and drum machine to craft this ode to the golden age of the airwaves. "That's part of what the song's about, really," the drummer told the UK's Breakfast Time presenter Frank Bough as the song hit its peak UK chart position of No. 2 in 1984. "The fact that music videos seem to be taking over almost from the aural side – the visual side seems to be almost more important."
Queen The Greatest Live: Radio Ga Ga (Episode 33)
While the verse felt at once triumphant and wistful, it was "Radio Ga Ga"s chorus – inviting an almost Pavlovian double-handclap – that gave Queen yet another crowd-participation flashpoint. Yet it took Freddie Mercury to recognize the song's anthem potential. "I think Roger was thinking about it as just another track," reflected the singer, who finished off "Radio Ga Ga." "But I instantly felt there was something in there, a really good, strong, saleable commodity."
As ever, Freddie was proved emphatically right, with "Radio Ga Ga"s human percussion ringing out at every Queen show from its release until the original lineup stepped back from the road in the late-'80s. And if you were never lucky enough to be in that sea of hands, catch the atmosphere with this week's electrifying archive footage from the band's history-making Hungary Népstadion concert on the 1986 "Magic Tour."
Watch every episode of 'The Greatest Live' on Queen's official YouTube channel.