Rakim, Hit-Boy, And Ludacris Share NFL Memories In 'Football And Flow' Series Series
The series launches on Friday, November 24.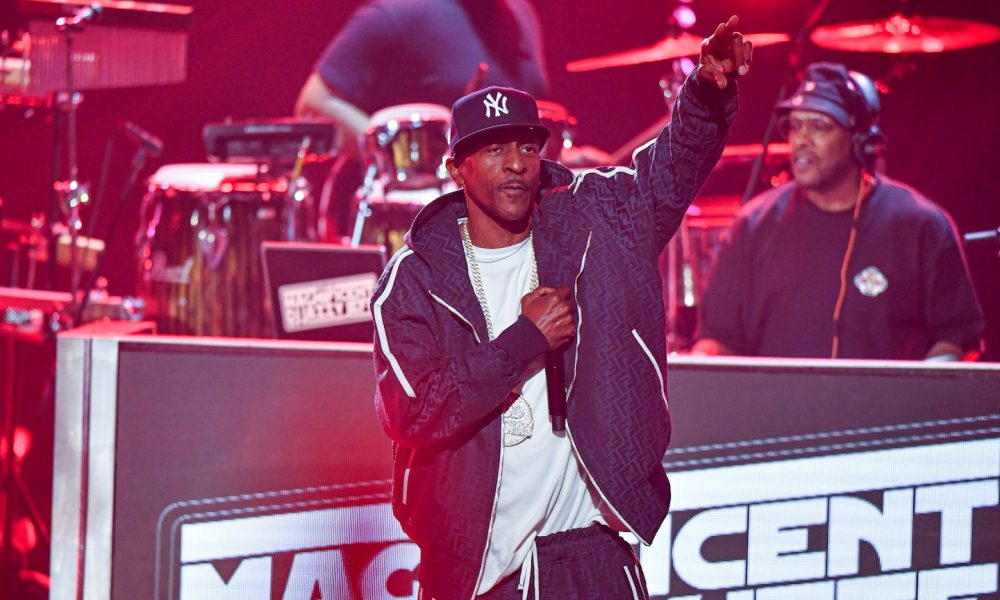 To commemorate the 50th anniversary of hip-hop, NFL Media and Universal Music Group have announced "Football and Flow," a unique crossover content series featuring a trio of hip-hop icons showcasing their love of football and their favorite NFL teams.
This three-episode collaboration showcases hip-hop legends Rakim, Hit-Boy, and Ludacris recalling their fondest football memories and sharing the roots of their fandom (Rakim with the New York Giants, Hit-Boy with the Los Angeles Rams, and Ludacris with the Atlanta Falcons).
The series launches on Friday, November 24, across NFL.com, the NFL's YouTube page, and the NFL's social handles, as well as Universal Music Group platforms. Additionally, each episode will air on NFL Network's "Good Morning Football" on the following dates:
Rakim – Friday, November 24
Hit-Boy – Friday, December 1
Ludacris – Friday, December 8
Football and hip-hop have been culturally intertwined for generations, and the 50th anniversary of the genre provides a compelling opportunity to explore the commonalities between generations, regions and personalities whose influence continues to resonate.
"Over the past 50 years, hip-hop has evolved into the leading genre globally and is integrated into every aspect of the football experience," said Walter Brock, director and co-founder of CrossOvr Media. "Recording artists, football players and fans share the same competitive spirit, hustle, and grit necessary to perform on the world's largest stages and in life."
"Football and Flow" is the latest in a series of NFL activations connected to the larger community of hip-hop and its fans around the world. In 2022, the Super Bowl LVI Halftime Show featured an ensemble of hip-hop legends, including Dr. Dre, Snoop Dogg, Eminem, Mary J. Blige, Kendrick Lamar, 50 Cent and Anderson.Paak. Additionally, this year's Apple Music Super Bowl Halftime Show featuring Rihanna was the second-most watched Super Bowl halftime performance on record.
"Hip-hop has served as the soundtrack for generations since its inception," said Shayna Hayes, NFL head of content for entertainment and initiatives. "'Football & Flow' is a true celebration of this cross-pollination of music and sports."