Watch 'Rehearsals Part 2': Episode Two Of Queen's 'The Greatest Live' Series
This week's episode finds the band preparing for their legendary Live Aid performance in 1985.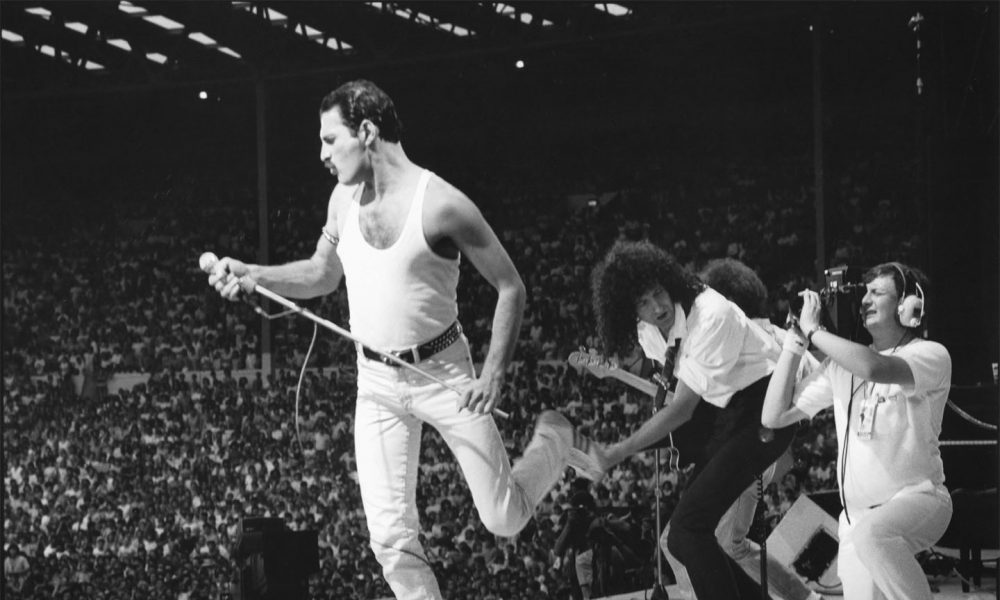 The second episode of the new Queen 'The Greatest Live' series, a year-long celebration of Queen on stage, once again explores the importance the band put on rehearsals, revisiting one of the band's most iconic performances – their 1985, 17 minute set at Live Aid, which continues to be hailed as one of the greatest live moments in music history.
As one of the only bands to put serious time into rehearsing to get the maximum out of the short set time, it's proof that preparation is key. Fortunately, cameras were allowed to get a quick glimpse of those historic rehearsals in progress. You can see the results in full below.
Queen The Greatest Live: Rehearsals - Part 2 (Episode 2)
Cutting between rarely seen rehearsal footage and the band's live performances of "Bohemian Rhapsody," "Hammer To Fall" and "Radio Ga Ga," the episode presents in close up the casually clad Freddie Mercury, Roger Taylor, John Deacon and Brian May (those shorts!) warming up for what would become their global juke box triumph, and one of the greatest rock and roll performances of all time, despite Brian recently telling Total Guitar magazine he initially left the stage nervous that the set was one of the band's weaker performances.
"We didn't go there to [steal the show]. We went there to do our bit… I didn't think when we came off that it was our best performance or anything like that". He credits Freddie Mercury's confidence during the performance as the reason why Queen were seen as having 'stolen the show.'
"The adrenaline that was flowing in Freddie was pretty magnificent," Brian said. "Freddie, when you watch him now, he looks so full of confidence. And he is … He knows that he can get the audience on his side, in spite of the fact that nobody had bought tickets to see us.
We weren't on the bill when people bought all those tickets. So that was a step into the unknown. But I don't think Freddie ever had any doubts."
It's a view shared by Roger Taylor: "From the word go, he (Freddie) came out of the traps like a champion. I remember looking up and seeing the whole place going completely bonkers in unison and thinking 'Oh, this is going well'."
The total triumph of that performance has since been enjoyed by generations too young to have witnessed that original historical achievement by the band, faithfully recreating the scale of the record-breaking event in the band's 2018 cinema blockbuster, Bohemian Rhapsody.
Watch every episode of 'Queen The Greatest Live' on the band's official YouTube channel.