Rory Gallagher Shows He Was An 'All Around Man' On New Live Album
Pulled from two shows in 1990, the new collection visits a previously undocumented era of the influential musician's career.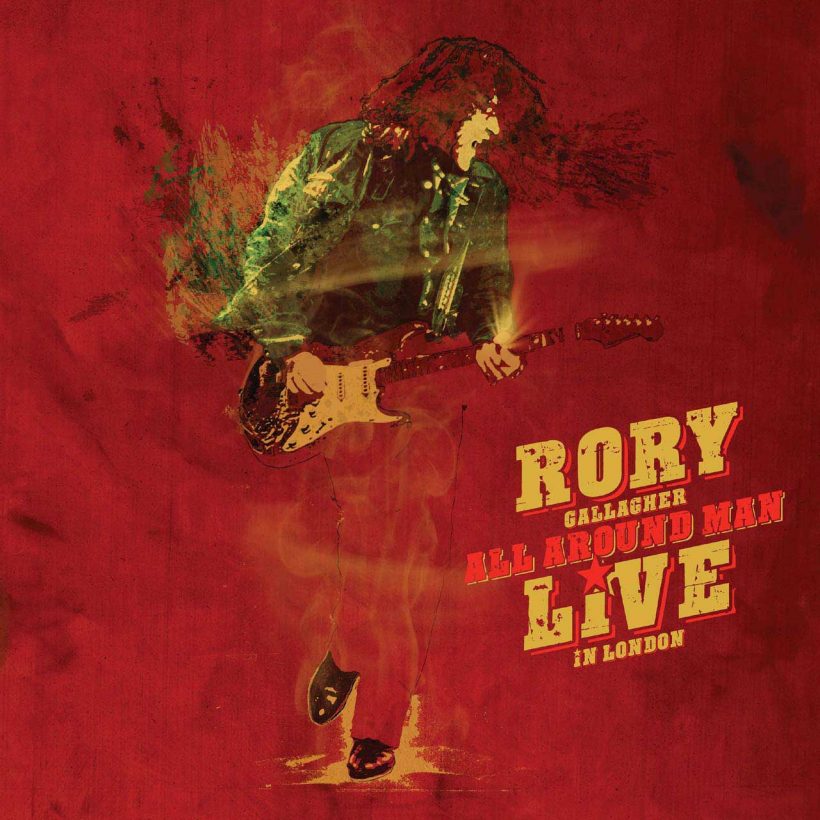 A new Rory Gallagher collection All Around Man – Live In London is a 23-track live album of unreleased material taken from a previously undocumented period of one of the greatest guitarists of all time.
To be released on July 7 as double-CD and triple-LP sets, this exhilarating album is pulled from two nights at the Town & Country Club (now the The O2 Forum) in London in December 1990.
All Around Man – Live In London was recorded from the shows that supported Gallagher's eleventh, and sadly last, studio album Fresh Evidence that was released in May 1990. This album features captivating live versions of tracks from that album as well as songs from the 1987 Defender album plus other career favorites.
This new album has been mixed from the recently found multi tracks and mastered at Abbey Road Studios, and the album's cover is a painting by Irish graffiti artist Vincent Zara who has stenciled Rory's image across his home country.
Rory Gallagher's live performances are a thing of legend, he was an artist that came alive when onstage, and as a result some of his most successful albums are his live ones, such as Live! In Europe and Irish Tour '74. In advance of these shows, in which this album's recordings were taken, Gallagher had spent an unprecedented six months in the studio making Fresh Evidence (he was known for recording albums rapidly, sometimes in as little as two weeks!) and as a result Gallagher was at his live best, demonstrating his love and hunger for live performance and the recordings on All Around Man – Live In London are testament to that raw energy.
Rory Gallagher was an Irish musician, songwriter, and producer. He formed the blues rock trio Taste in 1966, which experienced success in the UK and Europe before he pursued a solo career, releasing music throughout the 1970s and 1980s and selling more than 30 million records worldwide. Gallagher is known for his virtuoso guitar playing, which strongly influenced other guitarists such as Sir Brian May and Guns N' Roses legend Slash. Rory was listed as the 57th greatest guitarist of all time by Rolling Stone magazine and the Greatest Irish Music Artist by Irish Radio.