Sam Smith And Madonna Tease Steamy New Single 'Vulgar'
The track will arrive on June 9.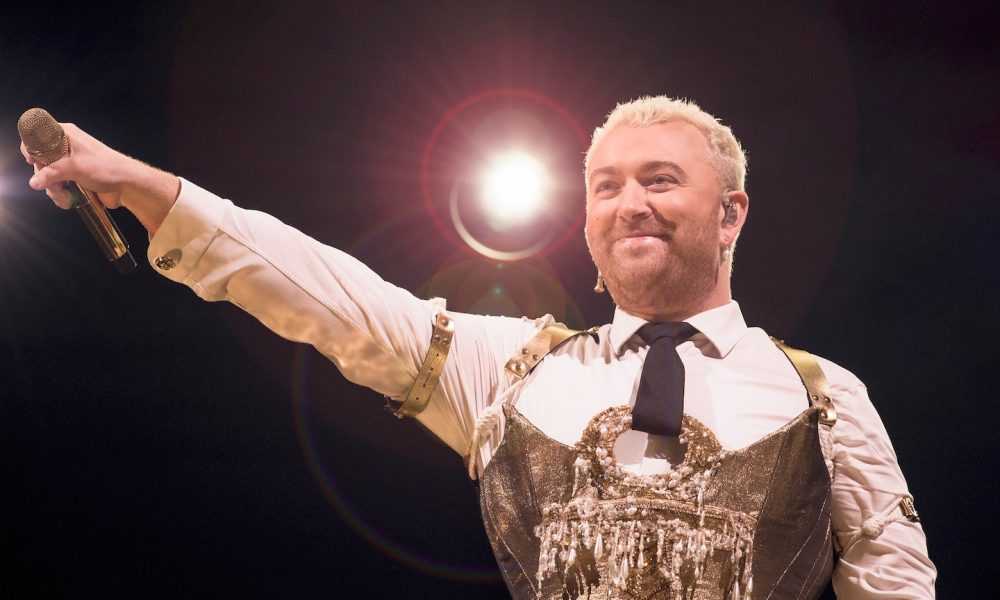 Sam Smith and Madonna have confirmed the release of their upcoming collaboration, "Vulgar." The "Live A Virgin" icon shared some artwork across her social media, showing a pair of corsets underneath the duo's initials, which, funnily enough, happen to be "S&M." "VULGAR…………. new song out Friday June 9th @samsmith," Madonna captioned the post.
On May 24, Smith teased that a collaboration with Madonna was on its way, sharing a looping audio clip across their social media accounts in which the pair groaned "Sam and Madonna."
Earlier this month, Smith recruited German DJ Felix Jaehn for a remix of "Lose You," giving the track a new, tropical makeover. The original version of the song appeared on Gloria, Smith's latest album, which was released in January 2023.
Jaehn, who is known for his work in the tropical house field, pulls out the glittering beat that pulsates in the background of "Lose You," bringing it to the fore and ratcheting up the euphoria in the process. The upbeat new sonics are even more at odds with Smith's yearning lyrics, the remix juddering to the heart of the dancefloor as they sing: "Baby, I'm not ready to lose you yet/Yeah, I've tried, but you know I can't forget/I'm begging you/I'm not ready to lose you."
In April, Smith unveiled a special edition of Gloria as they kicked off their world tour in support of the record. Included on the tracklist was a new version of "Kissing You," a cover of Des'ree's classic song that was first performed by Smith at Harris Reed's London fashion show in 2022.
Gloria, Smith's fourth studio album, debuted at No.1 on the Official UK Albums Chart and on the charts in Australia, Ireland, and Scotland. In the US, it entered the Top 10 of the Billboard 200, peaking at No.7. The album features the global smash hit single "Unholy," which has been certified platinum in the UK and two times platinum in the US.