Shabaka Announces Major Label Solo Project, 'Afrikan Culture'
The Sons Of Kemet mainstay's new album will be out on Impulse! on May 20.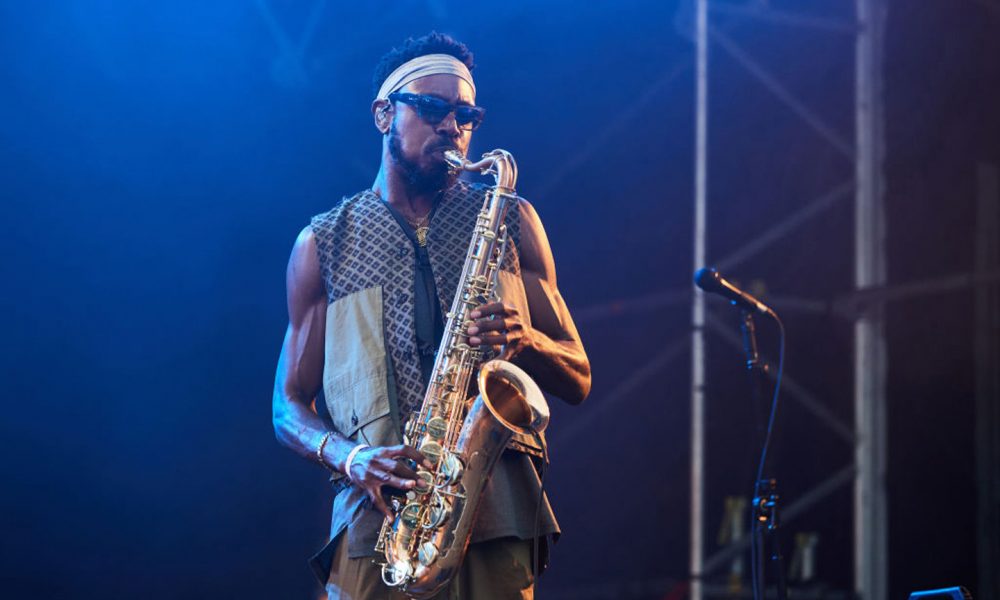 Acclaimed saxophonist, philosopher, bandleader, and musician Shabaka Hutchings, now professionally known as Shabaka across all solo musical efforts, announces his first major label solo body of work, Afrikan Culture, through Impulse!, out on May 20.
Entirely written by Shabaka, the eight-track digital only EP showcases him on various wind instruments and focuses on the aural meditative space. The first track off the introspective set is "Black Meditation" and you can watch the song's accompanying visualizer below.
"Afrikan Culture was made around the idea of meditation and what it means for me to still my own mind and accept the music which comes to the surface," says Shabaka. "It features various types of Shakuhachi flutes and a new technique of creating that I've been experimenting with in layering many flutes together to create a forest of sound where melodies and rhythms float in space and emerge in glimpses."
Produced by Shabaka and frequent collaborator Dilip Harris, Afrikan Culture takes you on a sonically healing journey. Immersed in a sea of sound, diverse instruments that include the Shakuhachi (a Japanese end-blown flute), a Kora (a stringed instrument used extensively in West Africa), a Mbira (a "thumb piano" from Africa), and a music box envelopes the listener in a soothing sound that lingers on well past the last played note.
Shabaka - Black meditation
The British-born Barbados-raised saxophonist and clarinetist is the centrifugal force in three critically acclaimed bands: Sons of Kemet, The Comet Is Coming, and the South African-centered Shabaka and the Ancestors.
He signed to Impulse! in 2018 after a six-year stretch rising to prominence with international sold-out shows that dissolved old genre boundaries and attracted eminent attention. Along the way he picked up accolades including two Mercury Prize nominations, a MOBO and a 2020 inclusion as one of Downbeat's "Musicians Shaping The Future Of Jazz."
His band The Comet Is Coming created a memorable NPR Tiny Desk show. There has been endless coverage from The New Yorker to Afropunk. Sons of Kemet appeared in The New York Time's Magazines "Songs That Matter Right Now" and Pitchfork's "Best Songs of the 2010s" and were included in the soundtrack to ground-breaking visual media including Beyoncé's Homecoming on Netflix and Michaela Coel's award-winning BBC/HBO show I May Destroy You. In 2021 Sons of Kemet released Black To The Future to much critical acclaim and landed on several year-end "best of" lists including Stereogum, NPR, and Paste.
Afrikan Culture tracklist:
"Black Meditation"
"Call it a European paradox"
"Ital is vital"
"Memories don't live like people do"
"Ritual awakening"
"Explore inner space"
"The dimension of subtle awareness"
"Rebirth."