Shania Twain's 'Greatest Hits' Compilation For Vinyl Debut With Extra Tracks
It will be available on black vinyl in the U.S. and in three color vinyl international discs, all on 180 gram vinyl.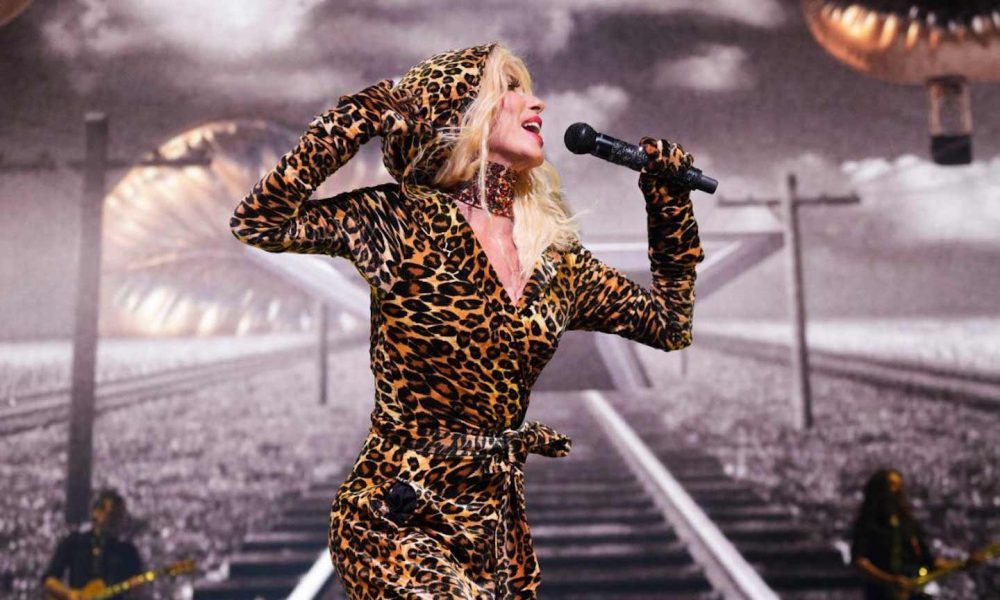 Shania Twain's 2004 Greatest Hits compilation will make its first-ever appearance on vinyl on November 17 via Mercury Nashville/UMe. The new version will be available in no fewer than four editions.
The collection gathered together all of the Canadian superstar's best-loved anthems to that point in her glittering career, and the new release brings that up to date. With first-week sales of 529,000 units, was certified by Guinness World Records as the fastest-selling hits collection by a female artist in the U.S. It has since climbed to global sales of more than five million to date.
Newly remastered from the original tapes, Greatest Hits will be available as 2LP U.S. version on 180 gram black vinyl, while three exclusive, limited edition 2LP Versions will be on 180 gram baby pink vinyl, 180 gram Coke bottle clear vinyl, and 180 gram opaque blue vinyl. All editions now contain two additional tracks: Twain's latest hit "Giddy Up!" and the fan favorite "Life's About To Get Good."
The international version of Greatest Hits will feature the international mixes of the tracks from Twain's 1997's global breakthrough set Come On Over. These have the more pop-oriented production style that had less country instrumentation and added drum loops, keyboards, and synthesizer, by comparison to the U.S. mixes that emphasized acoustic guitars, fiddles, pedal-steel guitar, and electric guitar rock riffs.
Greatest Hits has been certified quadruple platinum by the RIAA in the U.S., six times platinum in Canada, triple platinum in the U.K., Australia, and Ireland, double platinum in New Zealand, platinum in Switzerland, and gold in Austria, Belgium, Brazil, and Denmark. The album reached No.1 on the U.S. Top Country Albums chart, No. 1 in Canada and on the U.K.'s Country Compilation Albums chart. It topped out at No.2 on the U.S. Billboard 200 and made the Top Ten in the U.K., Australia, France, Germany, Ireland, New Zealand, Scotland, and Switzerland.
Pre-order the vinyl editions of Greatest Hits, which are released on November 17.