Slowthai Announces 'Best Night Of Your Life' UK Pub Tour
Tickets for the show are priced at £1.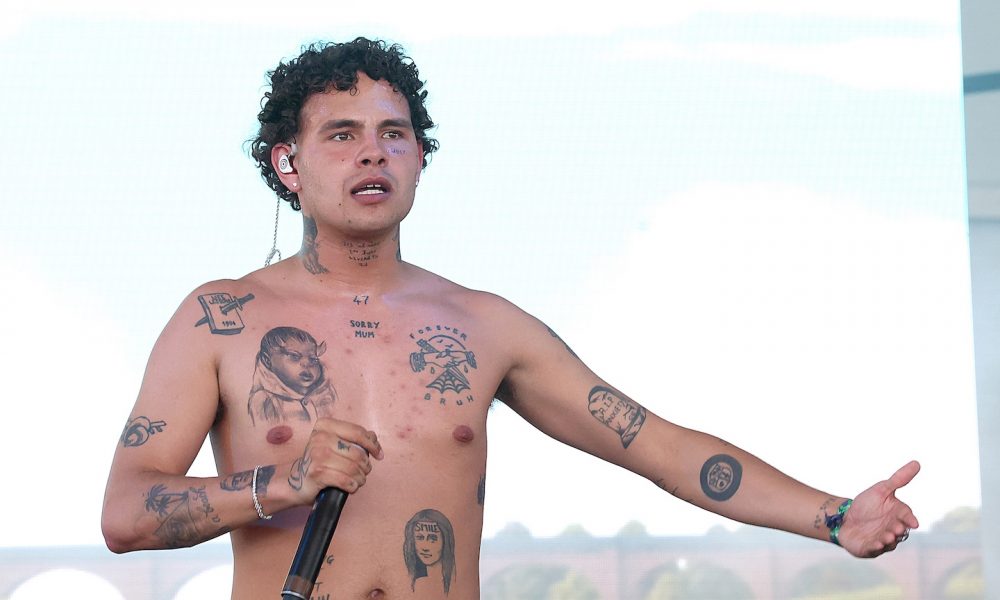 UK rapper slowthai will undertake a mini-tour of British pubs later this month, with ticket prices fixed at £1.
The "Best Night Of Your Life" tour will launch on February 28 at the Independent pub in Sunderland, and take in shows in Blackpool, Milton Keynes, London, and Bath, before wrapping at The Black Prince in slowthai's hometown of Northampton on March 3. The rapper's third album, UGLY (aka U Gotta Love Yourself) will be released on the same day, March 3, via Method Records.
Announcing the run, being staged in partnership with Jägermeister, Slowthai says, "I make music for myself but I wouldn't be where I am without my fans. It's important to me that people can have access to me and my music so I wanted to go to some new places and play this album first. Times are tough for a lot of people and working with Jägermeister has helped me keep tickets to only a quid."
Exploring his thoughts on what it means to be selfish, slowthai wrestles with conflicted feelings about not having enough time for those around him. "I want to be there for them but I'm always striving, working, reaching further." Unbridled ambition that takes him away from those who'd like him to be around more could be deemed selfish, but he sees it more as selflessness as he works for everyone's future, lifting each other up. His distaste lies with those who are only out for themselves and will trample on anyone to reach their goals.
Pulling himself apart and exposing his anxieties of the last couple of years is key to this next phase of slowthai. The UGLY album cover is suitably up close and personal, with the camera zooming in tight on the left side of his face. The title of the album–an acronym for U Gotta Love Yourself–is freshly tattooed beneath his eye.
Best Night Of Your Life Tour Dates:
Feb 23: Sunderland, Independent
Feb 24: Blackpool, Bootleg Social
Feb 25: Milton Keynes, Craufurd Arms
Mar 01: London, The George Tavern
Mar 02: Bath, Moles Club
Mar 03: Northampton, The Black Prince