Watch Interviews, Music Videos, And Party Footage In Snoop Dogg's 'The Algorithm Movie'
The movie accompanies his new album, 'Snoop Dogg Presents: The Algorithm.'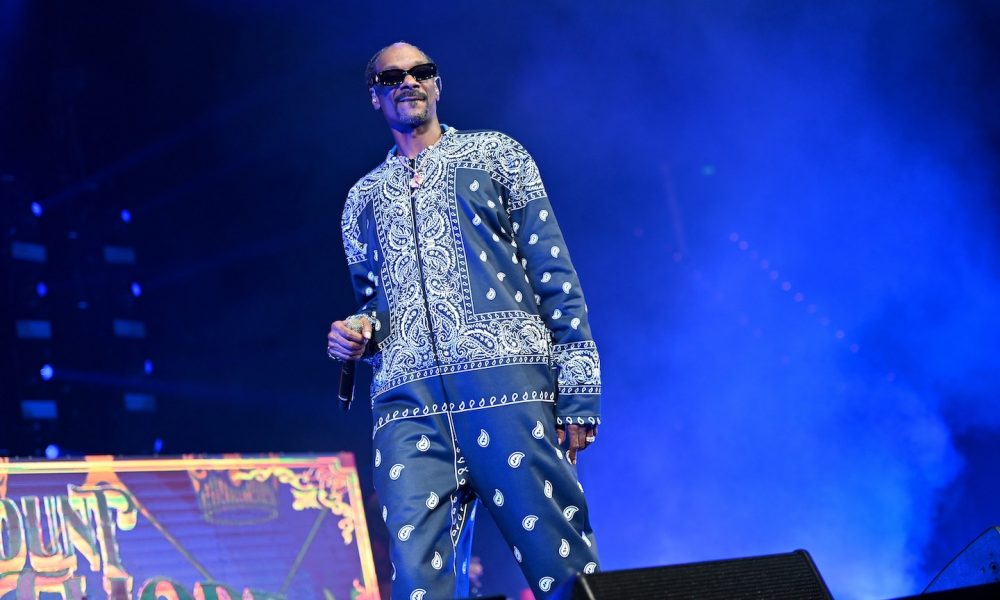 Snoop Dogg released Snoop Dogg Presents: The Algorithm in November last year, and to kick off 2022, Snoop Dogg has shared an hour-long accompanying film for the album, which features music videos for songs on the record, interviews with various collaborators, as well as footage from the album listening party.
Last month, Snoop took the massive 32-artist, 25-track Snoop Dogg Presents: The Algorithm worldwide with the release of Algorithm (The Global Edition).
The new configura­tion reprises the original album's 25 tracks – and then adds 15 unique newly-recorded bonus remixes drawn from those tracks. Each new take highlights one or more artists from the eclectic Universal Music Group (UMG) roster from around the world, bringing the album cast to nearly 50 hip-hop and R&B stars.
"Algorithm is such a special project to me for so many reasons," said Snoop Dogg upon the album's release. "I'm excited to bring this album to my fans all across the world as my first under Def Jam Records. Together with a few old friends and the introduction of some of the label's next generation artists, we are changing the game by bringing feeling back into music."
Earlier in December of 2021, Snoop released a music video for "No Smut On My Name," which is also taken from The Algorithm. The visual features the artists featured on the song, San Diego MC Battle Locco and Pomona rapper Kokane.
The black-and-white visual finds the MCs in dapper suits as they run through the hit track. Snoop proves that few rock a fedora quite like he does, and even fewer can bring the charisma like him.
The Algorithm features guest spots from Method Man and Redman, Benny the Butcher, Mary J Blige, and more.
Snoop also released a video for "Murder Music," which features Benny, Jadakiss, and Busta Rhymes. The visual stars all four rappers as they take turn spitting their verses against ominous backdrops and noir-inspired lighting.