Sparks Drop Much-Anticipated New Album 'The Girl Is Crying In Her Latte'
The critics are raving about the Mael Brothers' latest, with Record Collector calling the album "a bona fide masterpiece."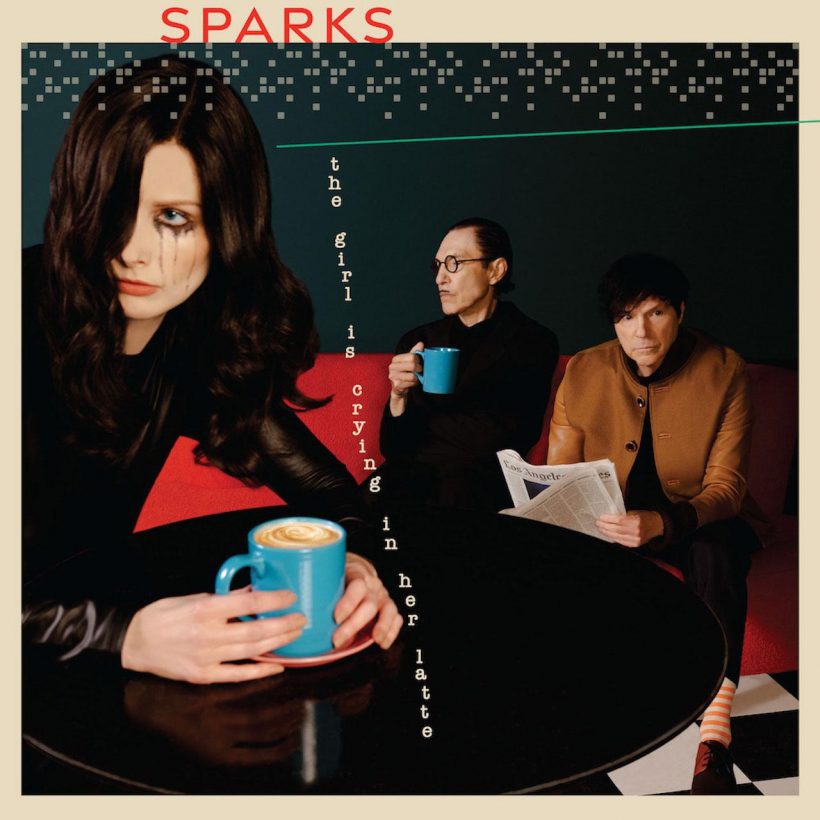 Sparks' 26th studio album, The Girl Is Crying In Her Latte, is out today via Island Records. The Mael Brothers' mostly hotly-anticipated record in years marks their first release on the venerable label in close to five decades and includes such instantly intriguing new musical vignettes as the already widely-acclaimed title track, the radio friendly "Nothing Is As Good As They Say It Is," the enigmatic "Veronica Lake" and "It Doesn't Have To Be That Way," songs which once again display Sparks' seemingly ceaseless ability to craft complete, intricately detailed stories within perfect three-and-a-half minute pop earworms. You can hear the latter song below.
All of these songs are characteristically timeless and unequivocally modern as The Girl Is Crying In Her Latte once again affirms that, after more than a half-century creating such masterpieces, Sparks remain inimitable, ingenious, and, as ever, utterly one of a kind.
It Doesn't Have To Be That Way
The new record is described by Ron and Russell Mael as a record that is "as bold and uncompromising as anything we did back then or, for that matter, anytime throughout our career." Critics worldwide can only concur, with Classic Rock declaring the new record to be "An album alive with enough inventive energy to put bands a third of their age to shame," Mojo describing it as "Outstanding" and Record Collector dubbing it "a bona fide masterpiece" in addition to voting it as the magazine's 'Album Of The Month.'
Sparks has begun celebrating The Girl Is Crying In Her Latte with an extensive world tour that will see the band playing some of the biggest venues of their incredible career, with highlights including a pair of sold-out headline shows at London's historic Royal Albert Hall (May 29 and 30), performances at 3xPrimavera Festivals and Glastonbury and the biggest headline show of Sparks' more than fifty-year career, taking place on July 16 at the world famous Hollywood Bowl in their beloved hometown of Los Angeles. All tickets are on sale now. For complete details and ticket information, please visit the band's official website.
Now into their sixth decade of making music, Sparks have never been more relevant, with recent studio albums Hippopotamus (2017) and A Steady Drip, Drip, Drip (2020) both reaching #7 on the UK Official Albums Chart amidst global acclaim. Released in 2021, the lauded career-spanning documentary film The Sparks Brothers, directed by Edgar Wright (Shaun Of The Dead, Hot Fuzz, Baby Driver), brought an awareness of Sparks to parts they previously hadn't reached.