Taking Back Sunday, Gaslight Anthem Confirmed For 2023 Four Chord Festival
This year, the event runs across August 12-13 in Western, Pennsylvania's Wild Things Park.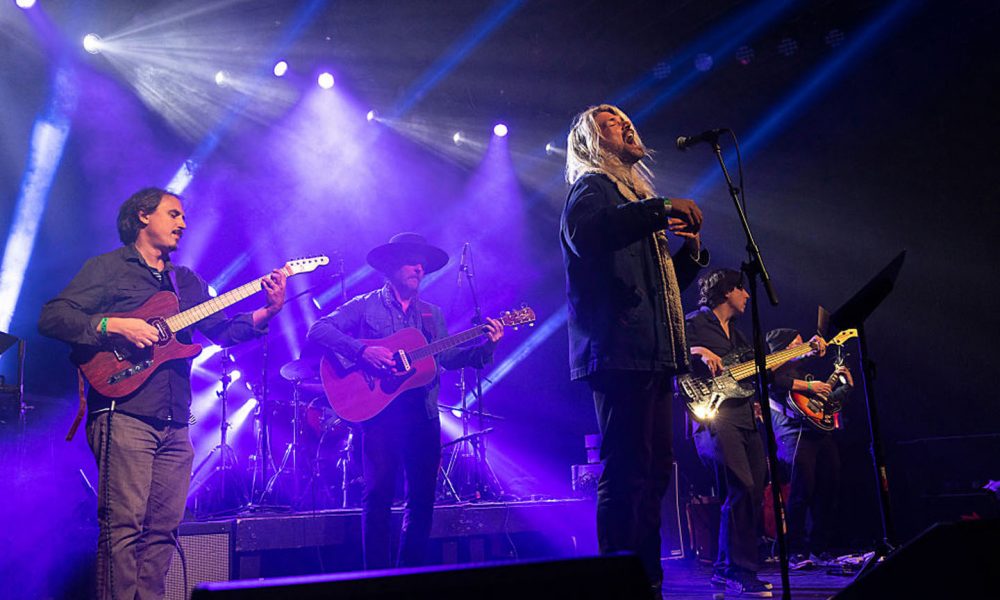 Four Chord Music Festival returns to Western, Pennsylvania's Wild Things Park on August 12 and 13, 2023.
The ninth iteration of the two-day, 100% DIY festival offers fans a fully stacked lineup of superstars from across the punk rock spectrum, including Yellowcard (performing Ocean Avenue in full), Taking Back Sunday, Andrew McMahon in the Wilderness, Gaslight Anthem, The Interrupters, Alkaline Trio, Waterparks, The Maine, Streetlight Manifesto, Face To Face, American Football, Magnolia Park and many more. You can see the full lineup below.
What began in 2014 as a local punk rock festival in a 1500-capacity club, has grown into a massive stadium-sized 2-day destination event, featuring the punk scene's biggest and brightest, while keeping its independent DIY roots intact.
Festival founder Rishi Bahl says, "Couldn't be more excited to get Four Chord Music Fest 9 up and running for this year. The lineup has been specially curated to try to attract the widest possible crowd within the punk rock genre, and I think it rocks. We also take pride in trying to make it as affordable as possible by controlling the fees, total cost, etc. We hope the scene will come together and spend the weekend of the year with us. DIY Til' We Die."
Sponsors for Four Chord Music Festival include: Monster Energy, Smartpunk, Born Dead Clothing, Acathla Clothing, Aura Edibles, and more to be announced. See the event's official website for tickets and further information.
2023 Four Chord Festival Lineup:
Saturday, August 12:
Yellowcard (performing Ocean Avenue)
Taking Back Sunday
Andrew McMahon in the Wilderness
Waterparks
The Maine
Magnolia Park
Origami Angel
MEST
Eternal Boy
Patent Pending
Keep Flying
Old Neon
(and more to be announced!)
Sunday, August 13:
The Gaslight Anthem
The Interrupters
Alkaline Trio
Streetlight Manifesto
Face To Face
American Football
Dave Hause & the Mermaid
Punchline
Sincere Engineer
SPACED
Look Out Loretta
(and more to be announced)
Listen to the best of Taking Back Sunday on Apple Music and Spotify.