Tanya Tucker Recruits Brandi Carlile For 'Breakfast In Birmingham'
The song is featured on 'Sweet Western Sound,' which will arrive on June 2.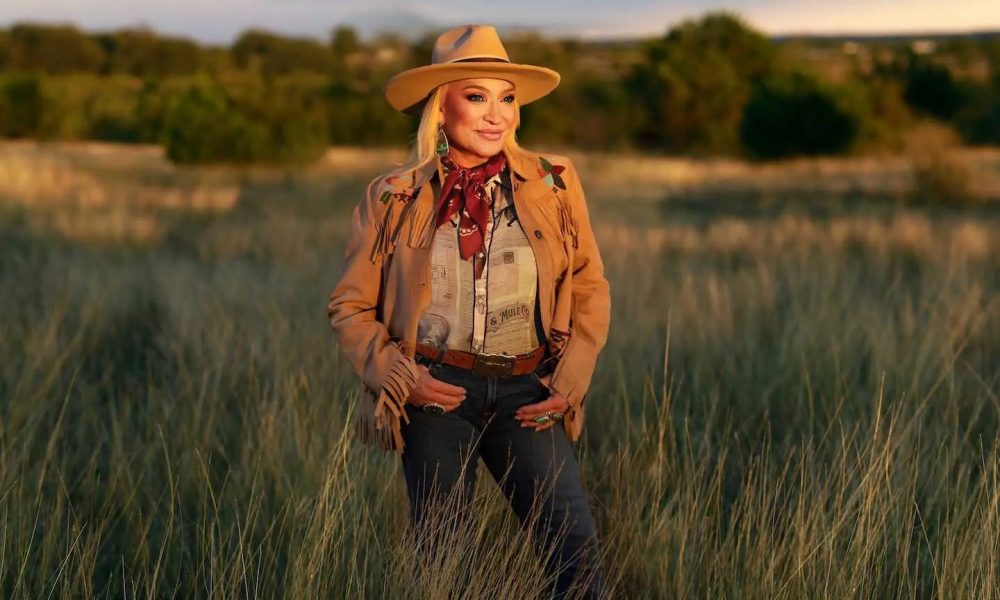 Tanya Tucker has returned with a new song "Breakfast In Birmingham," which features fellow country superstar Brandi Carlile. The track was written by Carlile alongside Bernie Taupin. Listen to the track below.
"Breakfast In Birmingham" is the third song unveiled from Tanya's highly anticipated new album, Sweet Western Sound, which will be released this Friday, June 2, on Fantasy Records. Pre-orders are available now.
Tanya Tucker - Breakfast In Birmingham (featuring Brandi Carlile)(Visualizer)
Ahead of the release, Tanya has unveiled two additional album tracks, "When the Rodeo is Over (Where Does the Cowboy Go?)" and "Kindness," of which Music Row declares, "Pensive and powerful…the living legend exudes enduring charisma in this stunning, stirring performance," while Consequence praises, "the track really centers Tucker's classic voice as she recalls her storied life with a sense of hard-fought strength."
Produced once again by Carlile and Shooter Jennings, Sweet Western Sound reunites the award-winning trio following the release of Tanya's landmark 2019 album, While I'm Livin'. Her first new album in 17 years, While I'm Livin' reintroduced Tanya to a new generation and went on to win the Grammy for Best Country Album as well as Best Country Song for its poignant single, "Bring My Flowers Now."
Sweet Western Sound stands on Tanya's exquisitely warm and wizened vocals and a spectacular collection of cut-deep songs—an assertive and confident declaration of vitality and purpose from an irrepressible and irreplaceable country music icon.
In addition to songs by Tanya, Carlile and Jennings, the album features contributions from the aforementioned Taupin, Phil and Tim Hanseroth, JT Nero, Billy Don Burns, and Craig Dillingham as well as a voicemail-generated rhyme from Tanya's hero and close friend, the late great Billy Joe Shaver, which opens and closes the album.
In celebration of the new music, Tanya will embark on her "Sweet Western Sound Tour" this summer including a special "Texas Takeover" run with shows at Lubbock's Buddy Holly Hall, Helotes' John T. Floore's Country Store, Houston's Heights Theater (two nights), and Fort Worth's Billy Bob's. Additional stops along the tour include New York, NY, Atlanta, GA, Knoxville, TN and Fayetteville, AR. Additional dates will be announced soon.