Tanya Tucker Spreads 'Kindness' From Upcoming 'Sweet Western Sound' Album
The lead track from the set, 'Kindness,' is available now.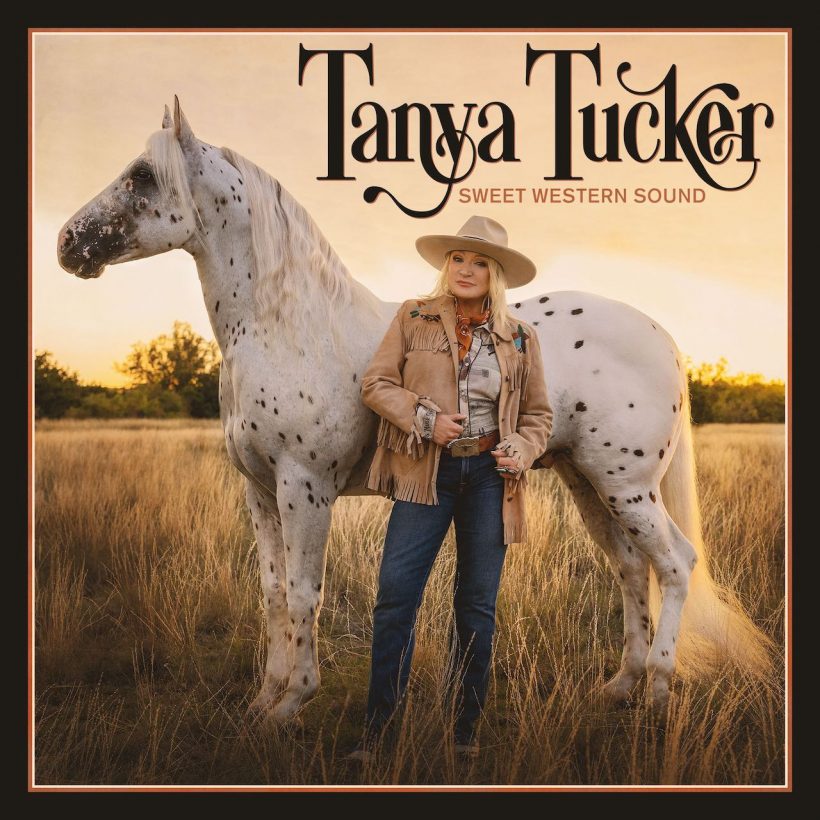 Fresh from the announcement of her upcoming induction into the Country Music Hall of Fame, Tanya Tucker has announced the June 2 release on Fantasy Records of her new album Sweet Western Sound. The lead track "Kindness" is available today.
The country star has again worked on the new set with producers Brandi Carlile and Shooter Jennings, reuniting the team that created Tucker's Grammy-winning 2019 album, While I'm Livin'. Alongside songs by the trio, Sweet Western Sound features contributions from Bernie Taupin, Phil and Tim Hanseroth, JT Nero, Billy Don Burns, and Craig Dillingham. It also contains a voicemail-generated rhyme from Tanya's hero and close friend, the late Billy Joe Shaver, which opens and closes the record.
"Sweet Western Sound is another revelation and I'm excited to see what folks think of our new endeavor," said Tucker. "It's ALWAYS a trip working with Brandi and Shooter. I didn't know if we'd be working together again on a new album after While I'm Livin'!! But we did it! Lots of new things we did this time, and I even co-wrote some of the songs, which means a lot to me. Brandi says we're MAGIC together, and I'm starting to believe her!!!!"
Tucker has also confirmed two shows at the famed Ryman Auditorium in Nashville on June 3 and 4. Tickets for these special concerts go on general sale this Friday (7) at 10am CT and exclusive artist presale access begins today, Wednesday, at 10am CT, at www.tanyatucker.com/tour.
"The Ryman is the Mother Church of Country 🎶 Music," she says. "It's my favorite place in the World to play! But this time it's not just one show…it's Two!! I'm more than excited to be performing June 3 and 4. And I bet they'll be a few surprises!! Tanya Mother Tucker is coming to the Mother Church and I can't wait!!!"
Tucker has partnered with PLUS1 so that $1 per ticket will go to support Farm Aid and their work to cultivate a vibrant, just, and resilient family farm-centered system of agriculture in America. Non-profit PLUS1 describes itself as a "trusted partner to leading cultural industry artists, events, and brands in unlocking funding and building visibility for high-impact social and environmental justice initiatives."
Tucker is also one of the stars of the upcoming MerleFest line-up later this month, with the annual event scheduled for April 27-30 on the campus of Wilkes Community College in Wilkesboro, North Carolina. She will play on the final day of the festival, and other notables on the bill include Maren Morris, the Avett Brothers, Little Feat, Marcus King, Jerry Douglas, Jim Lauderdale, John Paul White, Alison Brown, and dozens more.
Ahead of MerleFest, Tucker's next live engagement is at the Two Step Inn festival in Georgetown, TX on April 15, where she shares the bill with headliner Zach Bryan, Midland, Travis Tritt, Jo Dee Messina, and more.
Pre-order Tanya Tucker's Sweet Western Sound, which is released on June 2.