Listen to Tesher's Bollywood-Inspired Cover of Queen's 'A Kind Of Magic'
The Indian-Canadian singer performed a cover of the 1986 hit for Coke Studio's global launch.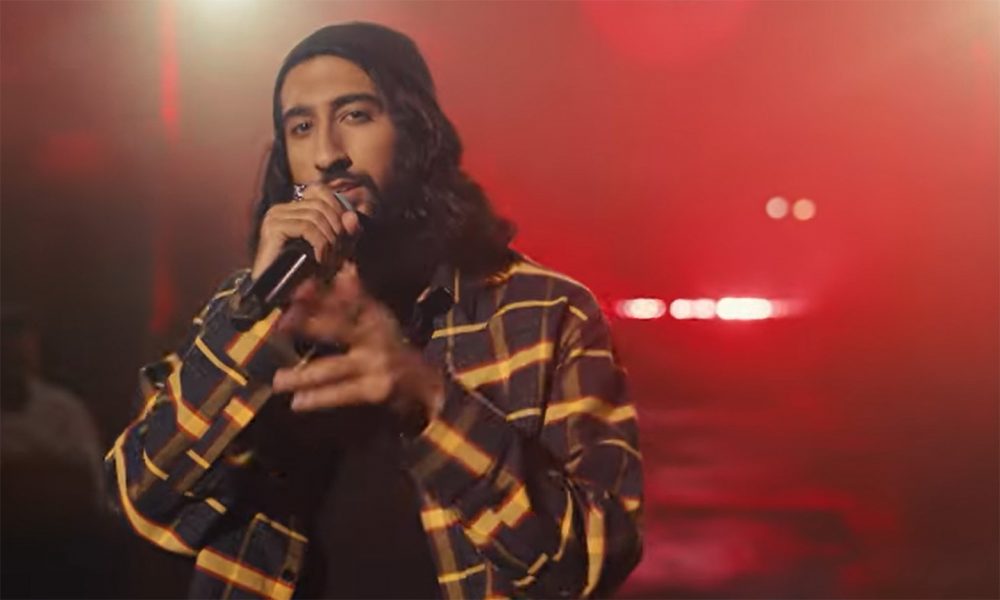 Indian-Canadian singer Hitesh Sharma, a.k.a. Tesher, has lent his talents to an inspired cover of the Queen classic,"A Kind of Magic." The song helped to celebrate the international launch of media platform, Coke Studio.
Tesher, whose music blends hip-hop with bhangra, reimagines the track in his own way. It blends genres, shifting from electronic to the signature Bollywood-inspired sound Tesher is known for. He also injects more percussion into the song, making it even more lively than Queen's original version.
Tesher - A Kind Of Magic (Live Performance at Coke Studio)
Coke Studio originated in Pakistan as both a TV show and a franchise highlighting artists from around the world, and the music platform has now been launched globally. In a behind-the-scenes featurette, Tesher says, "I kind of grew up watching Coke Studio, especially the ones they did in Pakistan. They were so cool, so inspiring."
On his version, he includes phrases in Hindu. He explains the meaning behind including the phrases, saying, "At the very end, I say, 'Jadu hai, asali jadu,' which means 'That's magic. That's real magic.'"
Tesher's rendition of the song was also included in a short film by Coke Studio, called The Conductor, which featured six other artists performing the Queen hit.
In an Instagram post sharing a preview of The Conductor, Tesher expanded on how much it meant to be part of this project, writing, "Nothing is more exciting to me than unexpected collabs and this might be my favorite one yet. I teamed up with Coca-Cola to be a part of The Conductor, as part of their #RealMagic platform. Along with some other upcoming artists from around the world, I got to put my own spin on Queen's iconic song, 'A Kind of Magic.'"
The Conductor is a short film spanning two minutes that, in addition to Tesher, also features Ari Lennox, Griff, TRI.BE, Ekin Beril, Mariah Angeliq, and Tems giving their own spin on the Queen song. Each musician has their own distinct sound, but the film shows that together they can create a magical song. Though The Conductor only features snippets of each artist's cover, all artists involved had the chance to record a full-length cover, available to stream on the Coke Studio YouTube page.