The Chemical Brothers Share Video For Beck-Assisted 'Skipping Like A Stone'
The track is featured on the band's new album 'For That Beautiful Feeling.'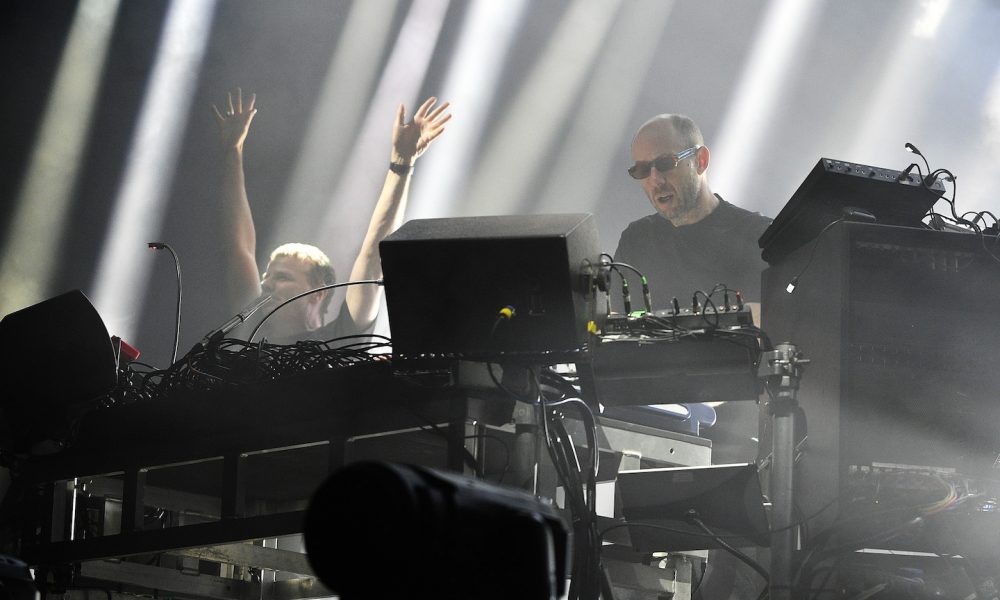 The Chemical Brothers have released a video for "Skipping Like A Stone," their recently released collaboration with Beck.
Shop the best of The Chemical Brothers discography on vinyl and more.
Directed by New York based duo Pensacola, "Skipping Like A Stone" is a Lynchian trip that follows a stone on a journey from the riverbank to the city and beyond. During its travels, it is elevated from its humble beginnings as it undertakes a properly cosmic trip in four dimensions. The video stars Kurt Steiner, who holds the world record for stone skipping and is—rightly—a legend among the global stone skipping community. Check out the video below.
The Chemical Brothers - Skipping Like A Stone ft. Beck
"Skipping Like A Stone (feat Beck)" is taken from The Chemical Brothers' tenth album, For That Beautiful Feeling. The album also features the singles "The Darkness That You Fear," "No Reason," and "Live Again."
The album title sums it up perfectly. Recorded in the band's own studio just near the south coast, this is an LP that hunts for and captures that wild moment when sound overwhelms you and almost pulls you under yet ultimately lets you ride its wave, to destinations unknown. It's a record that pinpoints the exact moment you lose all control, where you surrender and let the music move you as if pulled by an invisible thread.
Each track on For That Beautiful Feeling was born out of a desire to find that point of vision in the studio, a point that could then be refracted back onto the dancefloor through the music. As a result, it's a collection of music that's vividly colourful and confident and deeply psychedelic; impossible beauty carved from noise and chaos and endless fluid rhythm.
The Chemical Brothers recently announced details of a career-spanning retrospective book. Paused in Cosmic Reflection is due for publication by White Rabbit on October 26. The book is made up of new interviews with the band as well as many of their friends and collaborators from the past three decades, including Noel Gallagher, Aurora, Wayne Coyne, Beth Orton, Beck, Michel Gondry, and many more. The book is available for pre-order now.