The Weeknd Turns Himself Into An Old Man For 'Dawn FM' Album Cover
The album is set to be released this Friday, January 7.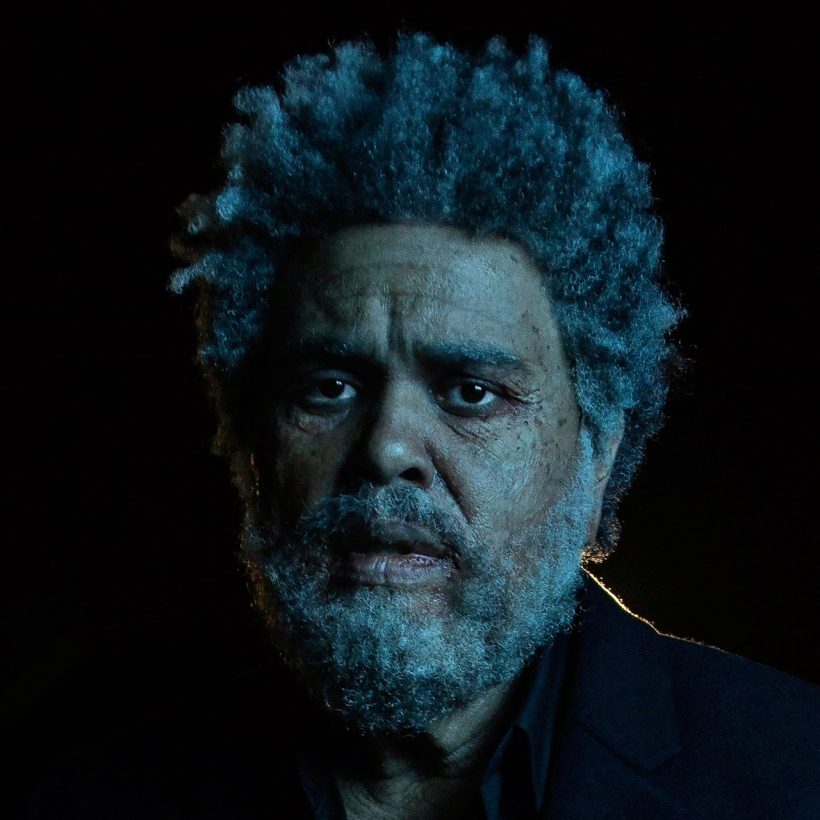 Shortly after revealing that his new album will be coming this Friday (January 7), The Weeknd teased the cover art for the project. In the photo, The Weeknd—AKA Abel Tesfaye—ages himself and transforms into a much older man.
The Weeknd initially teased the news over the New Year weekend on his Instagram, writing that people should "wake up at dawn tomorrow." He also shared a screengrab of a text message exchange in which he decides to "just drop the whole thing."
Yesterday, The Weeknd confirmed that the album will be out this week, writing in a caption alongside a video teaser of new music: "new album : dawn FM // january 7th." The clip also namedrops Quincy Jones, Tyler, the Creator, Lil Wayne, and others before it closes with a radio-DJ voiceover saying, "You are now listening to 103.5: Dawn fm. You've been in the dark for way too long, it's time to walk into the light and accept your fate with open arms."
Dawn FM is the follow-up to 2020's After Hours. In the interim, however, Tesfaye has released multiple songs, remixes, collaborations and videos since then and has also starred in and co-written the forthcoming HBO series The Idol. His new album will be his fifth in addition to three mixtapes released in 2011.
The artist had a busy 2021. Besides kickstarting his "new era", he released a string of collaborative tracks including his "Save Your Tears" remix with Ariana Grande in April; "You Right" with Doja Cat in June; "Better Believe" alongside Belly and Young Thug in July; "Die For It", once again with Belly as well as Nas, in August; "Moth To A Flame" with Swedish House Mafia in October; and "One Right Now" with Post Malone in November.
Last month, he appeared on a new Aaliyah record called "Poison". The team-up was released via Blackground Records 2.0 and Empire ahead of a posthumous studio album by Aaliyah, which is due to arrive at a later date.