Thomas Rhett Gets Into The Spirit With Third Dos Primos Tequila Bottling
'We can't wait for everyone to enjoy it with their friends and family.' says Rhett of the spirit, again created with cousin Jeff Worn.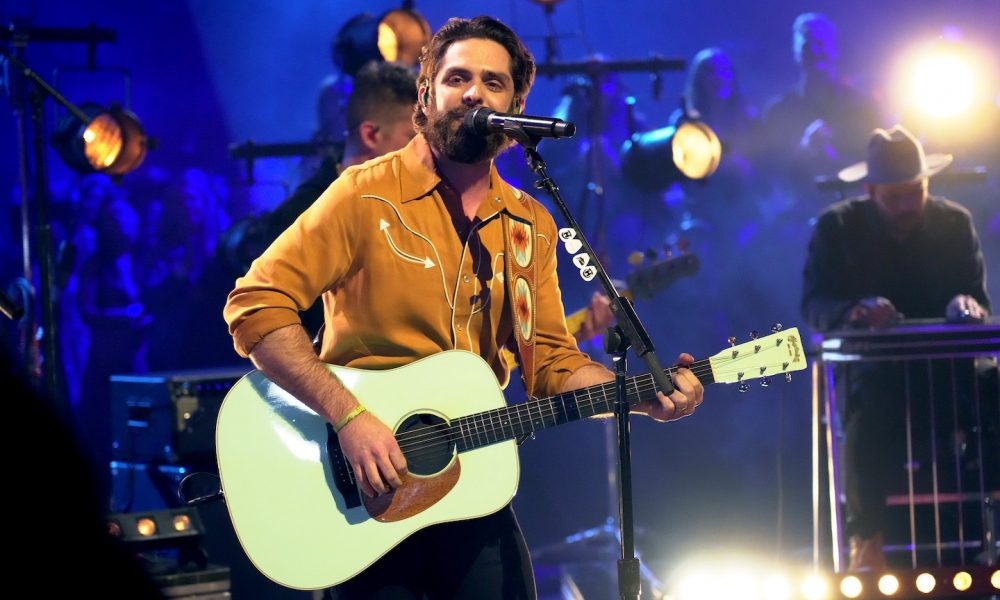 Thomas Rhett has expanded his interest in the premium spirits business by joining forces again with his cousin, Jeff Worn, to create their third Dos Primos Tequila.
The Dos Primos Tequila Añejo bottling was crafted from 100% Blue Weber agave, hand-sourced from estates in Los Altos and the valley area of Jalisco, Mexico. The agave has been aged for at least 13 months in former Bourbon barrels, resulting in a liquid with flavors of brown spices, dried fruit, and caramel on the palate.
Rhett and Worn's signatures feature on the corked bottles of Dos Primos Tequila Añejo, which are presented with a leather cord around the neck. The tequila will be available in the US in early March, with a 750ml bottle retailing from $39.99 to $54.99, depending on the variant.
Thomas Rhett - The Hill (Lyric Video)
Says the country star: "Bringing Dos Primos to life initially with our Blanco Tequila, then with Reposado and now Añejo, has been an incredible journey. Our Añejo is a super-smooth and flavourful Tequila that can be enjoyed year-round, and we can't wait for everyone to enjoy it with their friends and family."
Rhett and Worn teamed up with Rodolfo Gonzalez, a third generation master distiller at Destiladora Gonzalez Lux. He notes: "Great care and attention have gone into crafting Dos Primos Tequila, with each variant bringing its own unique flavour and richness to the palate. Dos Primos Añejo continues that tradition. The Añejo expression is nothing short of superb, and it's sure to be enjoyed by those who appreciate fine aged Tequila."
Says Worn: "It seems like only yesterday when Thomas Rhett and I decided to create the kind of Tequila we wanted to drink and share with our family and friends. Now, we have our third Dos Primos Tequila – a delicious Añejo – and I couldn't be more proud of it and how far this brand has come in the past four years."
Listen to the best of Thomas Rhett on Apple Music and Spotify.