TOB Duke Releases Video For Viral Single 'Spaceship'
TOB Duke released his newest mixtape, 'Time Will Tell,' last month.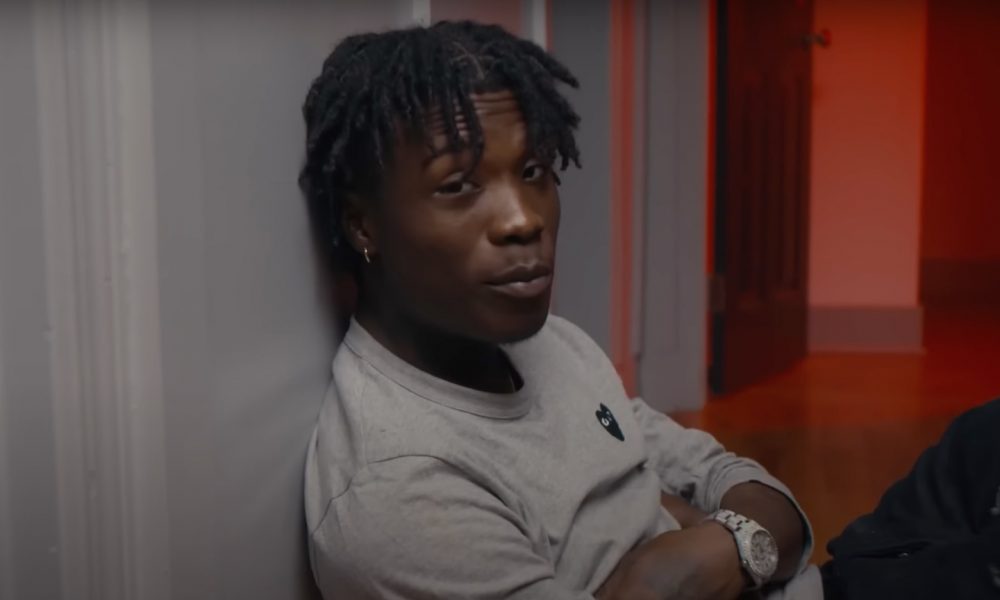 Rising Detroit-born, Los Angeles-based rapper TOB Duke has released a new music video for his viral hit "Spaceship," which was directed by LAPARISVISUALS.
In the last few months, the song has surpassed 9.2 million streams on Spotify and is currently shooting up the Spotify viral charts globally with over 50k overall streams per day.
TOB Duke - Spaceship [Official Video]
Just last month, TOB Duke released his newest heartfelt mixtape, Time Will Tell, via LISTEN TO THE KIDS/Geffen Records. The seven-song mixtape features appearances from fellow risers in the hip-hop scene such as Toronto's Dom Vallie and Mobile and AL's NoCap. Time Will Tell showcases a complete command of today's most thrilling and cutting-edge rap styles, arranged in a wholly original way, and leveraged for maximum emotional impact. The mixtape is available now at all digital retailers.
Time Will Tell follows 2019's $ad Boy and last year's Skye, and, more recently, the successful single launches of mixtape standouts "King Kong" and "Hollywood Hills." All told, he has racked up more than 13 million streams and over 10,000 subscribers on YouTube.
Recently, Duke linked up with Daily Chiefers to offer insight on his career thus far and the mindset and mentality he brings to rapping. Duke has always been the hope for his family. As he explains, "My older brother used to tell me, 'Just keep going, you're gonna be the reason why we get up out of here.'"
Duke also revealed the inspiration behind his work, explaining, "My music's intention is to make doing the right thing cool, in a sense. That doesn't go for everything, But when it comes to morals, self confidence, and wisdom, and just reaching higher vibrations and frequency in life. I just want to make those things cool."
Towards the end of his conversation, Duke also revealed his goals for his next few years. "I want to be a little bit more humble this year, but the main goal is just to crush the charts. Five years from now I wanna be more into the business world, I know I'll be crushing s__t in music, but soon I wanna be doing more real estate and more business."