Verve's 'Acoustic Sounds' To Reissue Classic Titles By Alice Coltrane And More
The 'Acoustic Sounds' series provided definitive, best-in-class audiophile grade pressings of a host of classic jazz albums.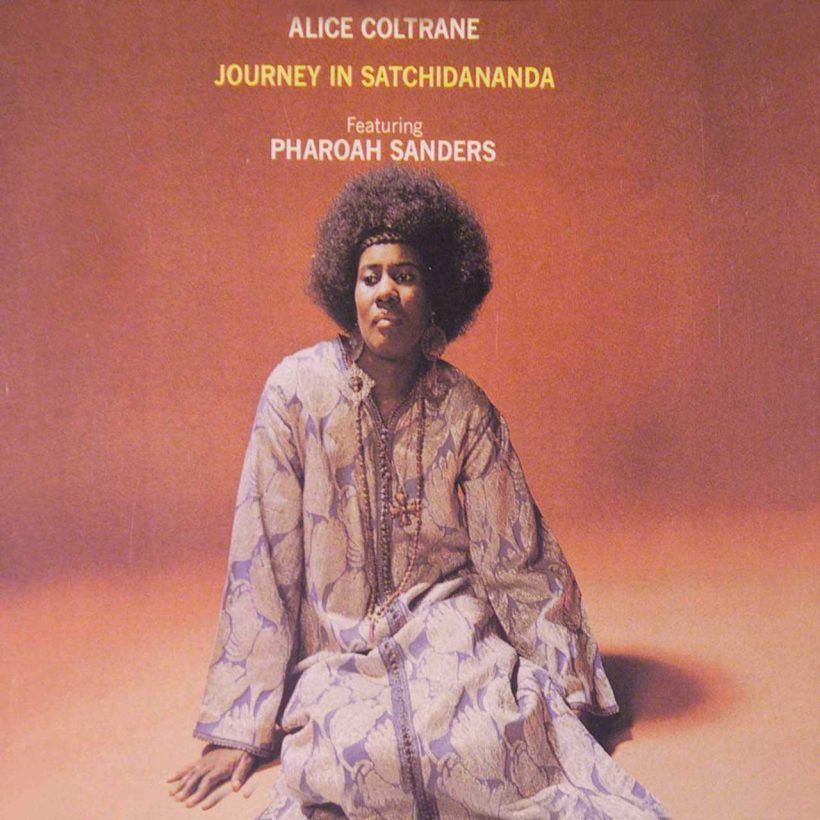 Following best-in-class audiophile grade pressings of legendary jazz records from John Coltrane, Duke Ellington & Coleman Hawkins, Bill Evans, Ella Fitzgerald & Louis Armstrong, Pharoah Sanders, and others in 2022, Verve/UMe's acclaimed 'Acoustic Sounds' series is kicking off their anticipated 2023 slate with three more classics: Oscar Peterson's stately and sophisticated Night Train (released February 3), Alice Coltrane's spiritual jazz masterpiece, Journey In Satchidananda (March 31), and Wes Montgomery and the Wynton Kelly Trio's jazz-guitar opus, Smokin' At The Half Note (April 28).
As with all 'Acoustic Sounds' series titles, the LPs will be mastered in stereo from the original analog tapes by Ryan K. Smith at Sterling Sound, pressed on 180-gram vinyl, and packaged in high-quality tip-on gatefold jackets, replicating the original packaging. As always, all releases are supervised by Chad Kassem, CEO of Acoustic Sounds, the world's largest source for audiophile recordings, and will utilize the unsurpassed production craft of Quality Record Pressings.
Throughout the year, the Acoustic Sounds series will feature one new release monthly from the Verve Label Group's vaunted catalog. May 26th will see Stan Getz & Charlie Byrd's immortal bossa nova album, Jazz Samba, which includes "Desafinado," "Samba Triste," and "Sama De Uma Nota So," followed by Billie Holiday's Songs For Distingué Lovers, featuring her imitable take on six standards of the Great American Songbook, on June 23rd. Cannonball Adderley's tour de force where Adderley goes toe-to-toe with fellow saxophonist John Coltrane, Cannonball Adderley Quintet In Chicago, will arrive on July 28.
Nina Simone's genre-crossing Wild Is The Wind, with the standouts "Four Women," "Lilac Wine," and "Black Is The Color Of My True Love's Hair" will bow on August 25th.
The 'Acoustic Sounds' release of Oscar Peterson's Night Train presents the complete original album, one of the many masterpieces recorded by the classic Oscar Peterson Trio with Ray Brown and Ed Thigpen. Featuring a number of Duke Ellington compositions, this LP also includes the earliest version of Peterson's anthemic "Hymn to Freedom," celebrating its 60th anniversary this year.
In honor of Wes Montgomery's centennial on March 6, Smokin' At The Half Note is essential listening for anyone who wants to hear why Montgomery's live shows were considered the pinnacle of his brilliant and incredibly influential guitar playing. He never played with more drive and confidence than he does here, supported every step of the way by a genuinely smokin' Wynton Kelly Trio.
One of Rolling Stone's 500 Greatest Albums of All Time, Alice Coltrane's fifth Impulse! album, Journey In Satchidananda, finds Coltrane on piano and harp in the company of saxophonist Pharoah Sanders. As NPR declared, "Almost 50 years after [it] was released, the album remains a vision of universal healing, spiritual self-preservation in times of trouble and the god that appears when you seek her out."
Since launching in 2020, Verve/UMe's all-analog vinyl reissue series, 'Acoustic Sounds', has provided definitive, best-in-class audiophile grade pressings of some of the most important and beloved jazz records of all time, each mastered from the original tapes and produced with the utmost care. The nearly four dozen releases to date feature many of the timeless, classic albums from the Verve Label Group's stable of labels including Decca, EmArcy, Impulse! Records, Philips Records and Verve.
The 'Acoustic Sounds' series has been celebrated by music fans and the press alike for exceeding expectations. Of the Nina Simone LPs, vinyl authority Analog Planet exclaimed, "The sound of both of these records is the best that's been produced from these tapes and both records are well worth owning." Paste meanwhile declared, "the mastering engineers at AS have achieved some astonishing results. The Armstrong/Peterson collaboration is spotless, with a presence that makes it feel like drummer Louis Bellson is playing in the same room, and a clarity that lets little details and noises from these 60+ year old sessions float to the surface.
"The groundbreaking collaboration between saxophonist Stan Getz and Brazilian guitarist/vocalist João Gilberto is perhaps even better. The spell that this album of cool bossa nova casts feels as heady and intoxicating as ever, with guest vocalist Astrud Gilberto popping up throughout to curl around every note like a rich green vine. These are, without question, the definitive pressings of these albums."