New Vinyl Editions Of Landmark Meat Loaf Albums Set For February Release
Both 'Bat Out Of Hell: Back Into Hell' and 'Welcome To The Neighbourhood' were platinum-selling smashes.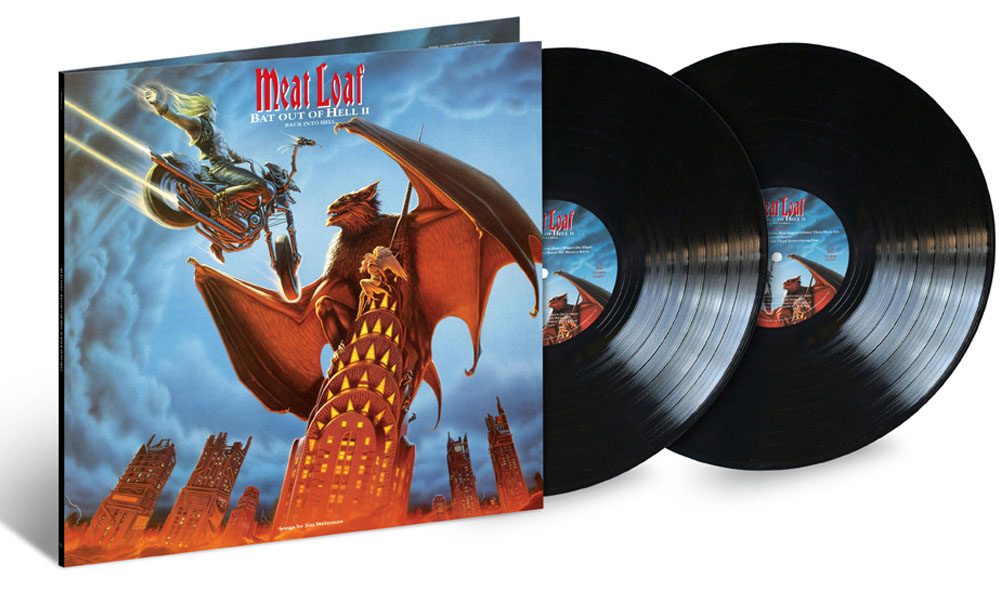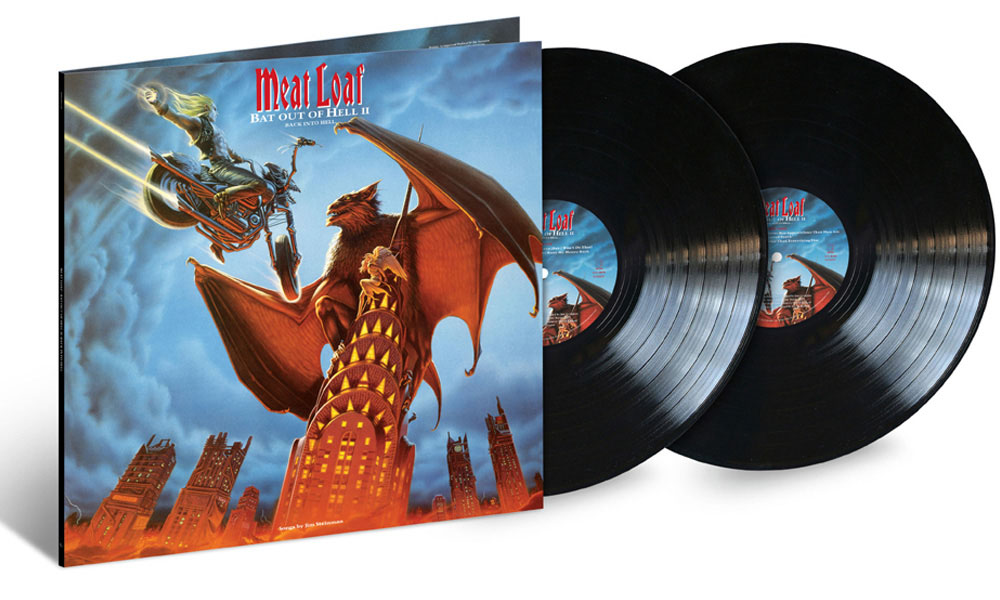 Two landmark Meat Loaf albums, the quintuple platinum-certified 1993 album, Bat Out of Hell II: Back Into Hell, and his platinum-certified 1995 album, Welcome To The Neighborhood are to make their US vinyl debuts with new 2LP vinyl editions to be released worldwide on 8 February 8 by Geffen/UMe. In the UK, both albums are making their first return to vinyl since their original release.
Released 25 years ago after studio sessions spanning two years, Meat Loaf's sixth studio album, Bat Out of Hell II: Back Into Hell was the highly anticipated sequel to one of the bestselling albums of all time: his blockbuster 1977 debut, Bat Out of Hell. Revisiting the themes of its 14-times platinum-certified predecessor, Bat Out of Hell II returned Meat Loaf to the top of several charts around the world, fueled by its Grammy-winning international smash single, 'I'd Do Anything For Love (But I Won't Do That),' which hit No. 1 in 28 countries.
The first two Meat Loaf Bat Out of Hell albums were written and produced by the Grammy-winning songwriter and producer Jim Steinman.  The artist recorded Bat Out of Hell II from 1991 to 1993 at Ocean Way Recording in LA and at Power Station in New York. The album features many of the same musicians from the first Bat Out of Hell album, including Roy Bittan on keyboards and piano, as well as Todd Rundgren, Ellen Foley, Rory Dodd, and Kasim Sulton returning for background vocals.
Meat Loaf's seventh studio album, 1995's Welcome to the Neighborhood, is a concept album, weaving a narrative about a relationship over time. With three singles – 'I'd Lie for You (And That's the Truth)' (a duet with Patti Russo), 'Not a Dry Eye in the House,' and 'Runnin' for the Red Light (I Gotta Life)'. The album achieved platinum sales certification in the US and UK.
Format:
UK English