Watch DOMi & JD Beck's Live Video for 'WHATUP'
The jazz duo's forthcoming LP features Snoop Dogg, Busta Rhymes, Herbie Hancock, and Thundercat, among others.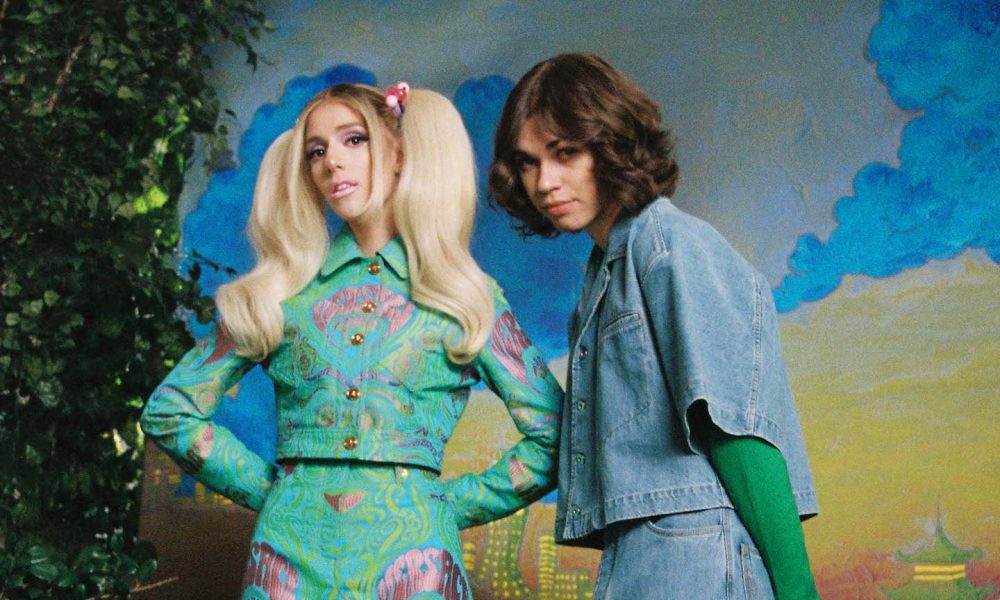 Cutting-edge jazz duo DOMi & JD Beck have given the world at large a taste of what's to come from their debut album, NOT TiGHT, by premiering both the studio version and a live recording of the single "WHATUP." If it's any indication of what we can expect from the rest of the album, you can expect this young twosome to be around for a long time.
NOT TiGHT is scheduled for a July 29 release on APES__T, the new imprint started by Anderson .Paak, which will be distributed through legendary jazz label Blue Note Records. That very partnership of the modern and the classic actually says a lot about the musical aesthetic of DOMi & Beck, whose work brings together deeply rooted jazz chops and a skill set that would have been impossible before the advent of EDM.
DOMi & JD BECK - WHATUP (Live Performance) | Vevo
As the live video plainly shows, DOMi & Beck are fully capable of delivering a whole lot of sound with just two sets of limbs. With DOMi skittering across the keys in a style that seems to blend the influences of fusion, post-bop, electronica, and more, while Beck creates the kind of rhythms on his kit that are most often generated by electronics and considered too fast and complex for human hands to play.
But even though the duo would clearly be capable of carrying the whole album by themselves, they've revealed that their album will include a host of high-profile guest stars. Besides .Paak himself, those guests include hip-hop heroes like Snoop Dogg and Busta Rhymes, jazz heavyweights Kurt Rosenwinkel and Herbie Hancock, and indie auteurs Mac DeMarco and Thundercat.
"SMiLE," the album's first single, has already been heavily streamed, and the video has gotten plenty of play. High-profile festival dates this summer in the U.S., Canada, and Europe will do more to spread the word about the duo's striking new sound. In the meantime, you can catch the video for a sneak peek.