11 Heavy Metal Bands That Deserve to Be In The Rock And Roll Hall Of Fame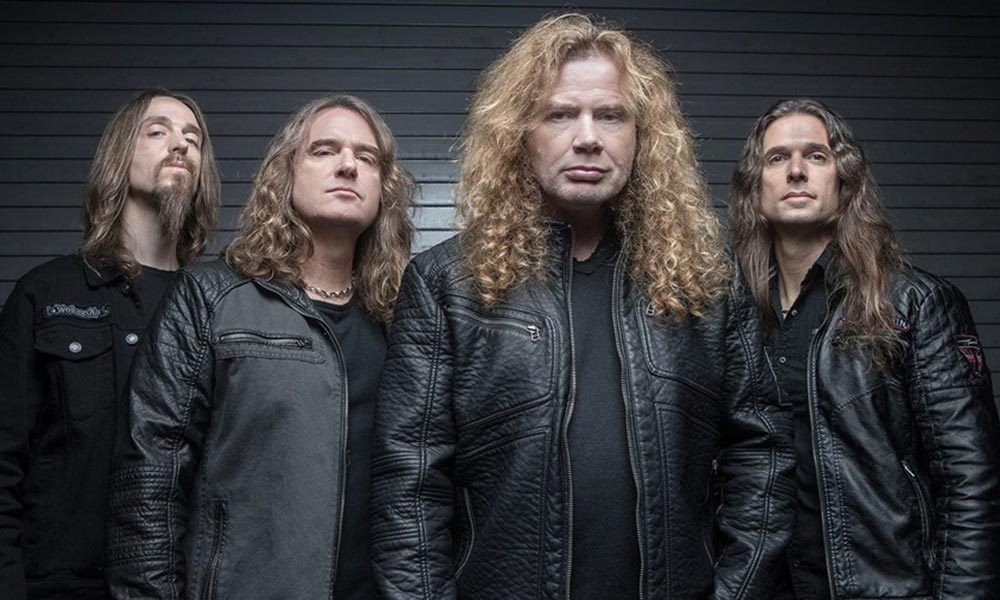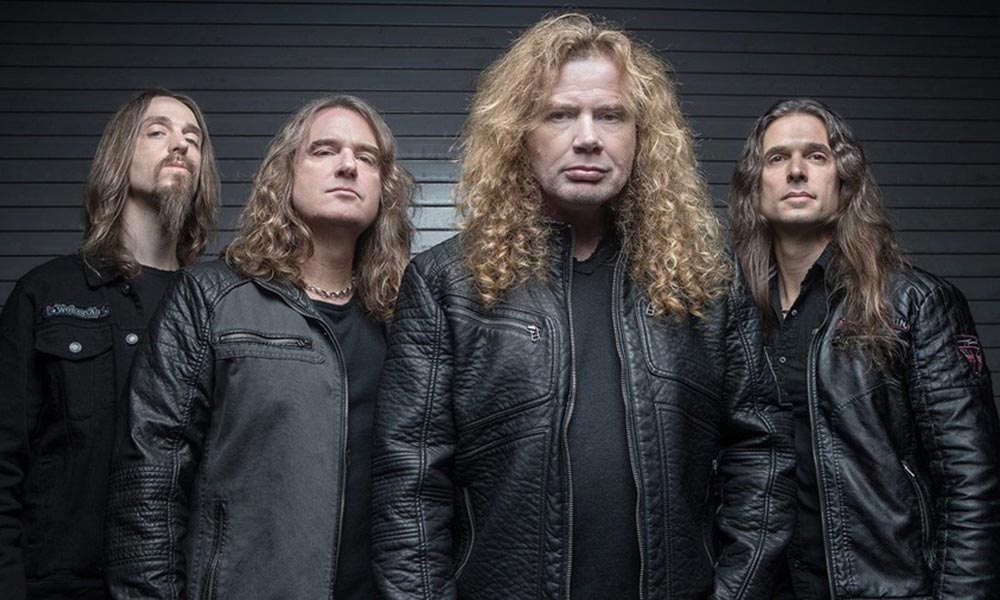 If you really want to rankle the ire of metal fans you only need to do two things: ask if an artist is really metal or bring up the Rock and Roll Hall of Fame.
For years, music awards uniformly ignored the genre and it was becoming something of a long running joke in the industry. Just like the Grammys are still trying to win back brownie points after the Jethro Tull debacle, the Rock and Roll Hall of Fame has been taking baby steps in the right direction with the inclusion of Metallica, Black Sabbath, KISS and finally Deep Purple – just a short 23 years after they were eligible.
You can't ignore a genre as culturally, commercially and creatively important as heavy metal, so what's the criterion that's shutting out all the greats? With another class of inductees headed to the pantheons of rock history come April, here are the some of the groups whose impact, influence and general badassery has earned them rock hall recognition and then some, by order of years eligible.
Thin Lizzy
Years Eligible: 21
As a massively influential hard rock band that bordered on metal tendencies, Thin Lizzy is responsible for an endless list of timeless rock classics like 'The Boys are Back in Town', 'Jailbreak', 'Whiskey in the Jar', and 'Chinatown' and created the modern power ballad by proxy.
With a huge international following, their success was cruelly cut short by the tragic death of lead singer Phil Lynott. Combining a dual guitar attack with Lynott's insightful lyrics about his rough and tumble Irish upbringing, their appeal stretched across the Atlantic and became the benchmark for many of the mainstream hard-pop acts that sprung up in the 80s. After U2 got inducted in 2005, we're well overdue for Thin Lizzy.
Judas Priest
Years Eligible: 18
With the rock hall being so US-centric, that means we're missing some of elder statesmen of New wave of British heavy metal, including Iron Maiden and Judas Priest. Originating the two-guitar attack style (thanks to Glenn Tipton and K.K. Downing) they not only propelled the heavy metal movement they created the official metal dress code with lead singer Rob Halford decked out in head to toe leather.
Priest goes well above the criteria, from the vocal gymnastics of Rob Halford, to the epic riffs and airtight musicianship of Tipton and Downing who managed to create metal with a pop sensibility on hits like 'Breaking the Law' and 'Living After Midnight'. The Grammy award winners have been rocking for almost 50 years, selling over 40 million albums and are one of the most beloved bands of the genre.
Motörhead
Years Eligible: 15
As one of the biggest glaring omissions on this list, we're inclined to agree with Metallica's James Hetfield when he said "There's no more rock and roll person on this planet than Lemmy and Motörhead".
Britain's loudest trio were vastly influential on the speed and thrash metal scenes for the past 35 years and were one of the few acts to blur the boundaries of punk and metal. Along with Lemmy's explosive vocals, the band should also be recognized for the impressive musicianship and songwriting skills of guitarist Phil Campbell and drummer Mikkey Dee. With 22 albums to their name, a Grammy and over $30 million in album sales worldwide, Motörhead is a big reason why half the bands today even exist.
Whitesnake
Years Eligible: 14
While the hall recognized David Coverdale for his work with Deep Purple, his later band Whitesnake is still waiting in the wings for induction. Perhaps not as influential as Purple, Whitesnake were equally innovative and remain one of the most underrated bands in the metal. Amid the glut of pop metal outfits that came out of the 80s, Whitesnake held their own as a great live act with a serious rock pedigree.
Early Whitesnake emerged with a gritty blues rock sound on their debut, Trouble and benefitted from former Deep Purple members keyboardist Jon Lord and drummer Ian Paice while blues rock guitarists Bernie Marsden and Mickey Moody and the producer Martin Birch helped to shape the sound. Throughout their career, Coverdale would continue to experiment on each record and enlisted some great guitarists along the way. While many still associate them with Tawny Kitaen's car cartwheels, the music still endures.
Iron Maiden
Years Eligible: 12
Although many legacy acts have since hung up their guitar straps, British metal giants Iron Maiden continue to fill stadiums across the world. They managed to become a platinum selling, headlining act without ever having a radio hit and are arguably one of the biggest rocks acts of the past 35 years. Picking up where Sabbath started, Maiden was essential to carrying the heavy metal torch and taking it into new territory.
With one of the most passionate fanbases out there, they've sold over 90 million records worldwide, putting them into an elite category even some mainstream rock acts can't match. Their records Iron Maiden, Seventh Son of a Seventh Son, Brave New World and subsequent releases are considered essential titles for any self-respecting metal fan.
Mötley Crüe
Years Eligible: 11
Despite being a dominating cultural and commercial force in the late 80s and early 90s, hair metal and its most flamboyant members, are divisive forces within metal fans; you either love it or you loathe it. As the definitive hair metal band, Mötley Crüe never failed to deliver the drama and showmanship that made their live shows so electric. They helped put the Sunset Strip on the map and while their debauched antics sometimes overshadowed their musical merits, Too Fast for Love and Shout at the Devil remain pop metal staples and the band has sold more than 100 million albums worldwide since their debut.
Slayer
Years Eligible: 9
After Metallica was inducted into the hall in 2009, metalheads were placing their bets on which one of the "Big Four" would be next. With 'Raining Blood', Slayer ultimately created the unofficial anthem for thrash metal and with their massive fanbase and power to sell out stadiums today, they've set the standard of which every metal band aspires to.
Each member of Slayer is equally deserving of the award but none would satisfy fans more than honouring the late, great Jeff Hanneman. With his frenzied guitar playing and songwriting prowess, he created countless classics and is one of the few talents all metalheads can agree on. While the band's controversial lyrics didn't bar them from any Grammy awards, the rock hall's judges can be equally gunshy when it comes to rewarding some of the darker elements of the genre.
Dio
Years Eligible: 9
Although Black Sabbath were inducted into the Rock and Roll Hall of Fame in 2006, the late Ronnie James Dio was not and his exclusion has not gone unnoticed. His career is unmatched in metal history, with successful runs in Elf, Rainbow, Sabbath and his own band Dio.
Taking over for Ozzy is not an enviable task and yet Dio breathed new life into Sabbath and was one of the greatest singers in metal history in his own right. After leaving Sabbath in 1982, he formed Dio and proved what a cultural force his new band could be with their debut Holy Diver. Even when he returned to Sabbath in the early 90s, he continued to tour and make music with Dio, releasing 10 albums before succumbing to cancer in 2010. While the band induction may be a ways away, Dio the man, the legend and one of the greatest rock vocalists in music history, earned his spot a long time ago.
Anthrax
Years Eligible: 8
Another one of the "Big Four" of thrash, Anthrax has always been the more experimental of the bunch and brought a sense of humour and self-awareness that the genre sometimes sorely lacks. While there was enough testosterone coursing through the heavy metal of the 70s, 80s and even 90s, Anthrax took a different approach yet still rocked just as hard when it came to songwriting and performance. No matter where you stand on the nu-metal divide, Anthrax were one of the pioneers of fusing rap and metal when they did a collaborative track with Public Enemy on 'Bring the Noise' in 1987 – effectively creating the rap-metal subgenre years later. As one of the most iconic speed metal bands, they also deserve props for bringing the mosh pit and other hard-core elements to mainstream metal.
Megadeth
Years Eligible: 7
With a Grammy in hand and one item already checked off his bucket list, Dave Mustaine had done enough for the genre to garner a spot in the Rock and Roll Hall of Fame. Technically Mustaine has earned the acclaim by proxy, for his contributions to the early years of Metallica on which he received four co-writing credits on their debut album, Kill 'Em All. As one of the founders of the "Big Four" of thrash metal and original architects of the subgenre, you can't say metal without Dave Mustaine. Along with his band Megadeth, they created the metal playbook with their powerful sound and created some of the most famous riffs in the game. With Rust in Peace, Peace Sells and Countdown to Extinction on their CV, the band has already earned their place in rock history.
White Zombie
Years Eligible: 5
Before he was terrifying audiences with his homegrown brand of twisted-cinema, Rob Zombie was playing noise-rock in CBGBs in New York with his band White Zombie in the mid-80s. It wasn't until their sophomore album on a major label, Make Them Die Slowly in 1989, that the band made the switch from arty noise rock to more horror-inspired industrial metal that would start earning them millions in sales.
As one largest industrial metal bands of the 90s, they carved out a niche within the genre, playing with horror imagery and incorporating film clips into their music. Most importantly they had crossover appeal, with their 1995 album, Astro-Creep: 2000 selling twice as many copies (nearly 3 million) as Hole's Live Through This or Manson's Antichrist Superstar. Zombie may even be inducted before his former band for his solo work or in the non-performer category as a director of films and music videos.
Click here to follow the Metal History playlist, stuffed with some of the best music there is from the likes of Metallica, Black Sabbath, Rob Zombie and Megadeth.
Format:
UK English