Alex Paterson's Top 11 Electronic Music Picks
Orb mainman Alex Paterson gives uDiscover an exclusive run down of his Top 11 electronic music influences – with some surprise choices.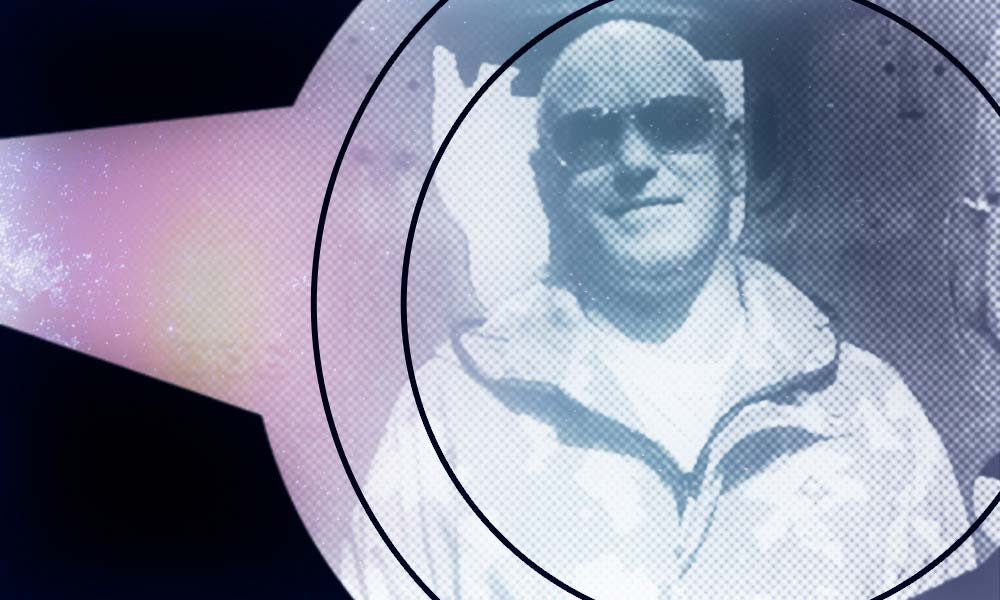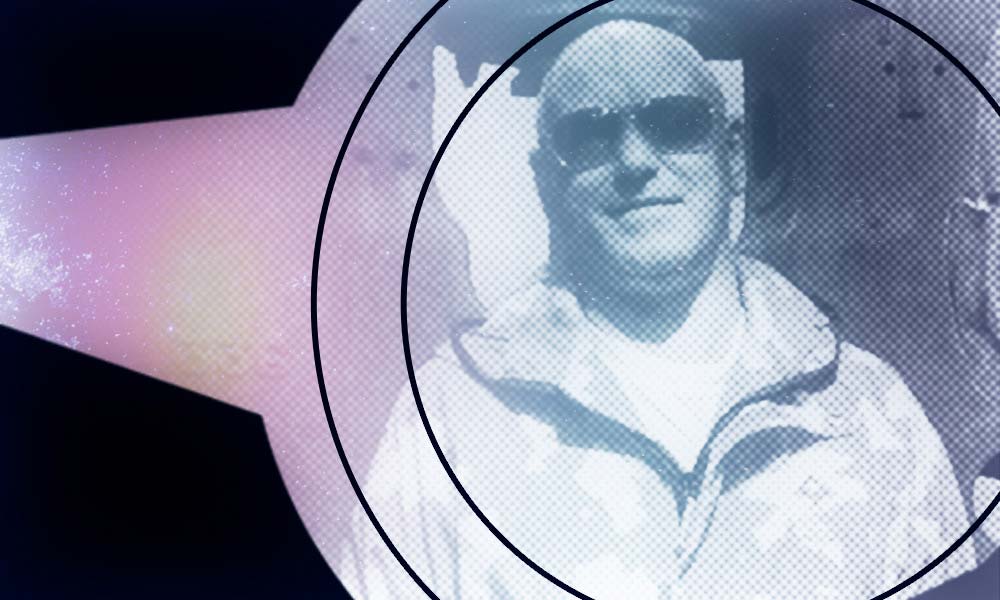 In the decades that have followed since the release of The Orb's groundbreaking Adventures Beyond The Ultraworld album, Orb mainman Alex Paterson, botn 15 October 1989, has conducted enough interstellar musical outings to return back to Earth's orbit as a godfather of electronic music. From his early days with Killing Joke to time spent working for the EG imprint (home to, among many others, electronic pioneer Brian Eno), Paterson has seen it all. Bringing strange news from other stars, he gives uDiscover an exclusive run down of his Top 11 electronic musical excursions.
1: Brian Eno With Daniel Lanois And Roger Eno: Apollo: Atmospheres & Soundtracks (1983)
Have you ever seen the film For All Mankind? It's a must-see. Please see it if you like space. It's where we got a lot of the vocal astronaut samples for 'Supernova At The End Of The Universe' and 'Back Side Of The Moon'. Hence, "We're on the back side of the Moon, they'll never know." The sample comes from Buzz Aldrin saying that when he was on the back side of the Moon
Song: 'Always Returning'
It's become a classic. It's pretty much almost standard advert music for anything New Age, but it's just a very haunting melody that does come back and always does return.
Always Returning (Remastered 2005)
2: Artist: Derrick May: Innovator (1996)
I've picked this album because of the tune I'm picking.
Song: 'Strings Of The Strings Of Life'
There's a nine-minute version with no drums, and this is the version I'm talking about. Derrick May is one of the original techno boys [along with Juan Atkins and Kevin Saunderson: The Belleville Three]. The three of them were in a world of their own. Their masters were Kraftwerk, but they were black techno boys and they took Kraftwerk off into a different dimension – much more dancier. They were dancey anyway, but, you know, black dance music. 'Strings Of Life' has all the sequences there: it's like modern jazz on extreme acid. Incredible piece of music. You just have to sit down and listen to it.
3: J Dilla: Donuts (2006)
This album is life-changing if you know your soul music and you see what he did to it – just mixed different tunes, like 10cc, into it. There's an album called Recipe For Donuts, which is basically all the sample records he used to make the record, but that's about £100 on eBay. Donuts is one of those records I want to play repeatedly.
He died at 31 – I've got so much respect for the geezer. On our last album, Moonbuilding, we got in contact with the J Dilla estate and asked if there were any loops left over so we could make a tune out of them. They could only find 15, which you'd think is easily enough – but not for The Orb. [laughs] It's a couple of bridges and a few fills, isn't it? [laughs] But J Dilla's estate said we could take those loops and incorporate them into what we did on the Moonbuilding project. We didn't release it on the album, but we released it as a separate 12" on a triple-album of Moonbuilding.
Song: 'Gobstopper'
I chose 'Gobstopper' because it has the Mantronix sample.
4: Gas: Gas (1996)
Since 2001, every year the Kompakt label has released a compilation album of various ambient artists, of which The Orb is included – we've done four tracks out of 16, which isn't too bad, really. We just plod along and give them a track every now and then – and we just so happen to have one out this year. But Gas by Gas is the first album that came out with this particular sound, this process of making ambient music. He [Wolfgang Voigt] is an absolute genius. I thought he was going to be the new Eno, and various tracks come out on these Pop Ambient albums.
Song: 'Untitled' (Track One)
'Untitled' (track one) was the first track that was kind of a blueprint to a generation of Kompakt pop-ambient sounds, and it is absolutely stunning. Wolfgang Voigt is one of the co-owners of Kompakt and has been running labels like Profan and all kinds of very weird things. He's very prolific. By a really weird twist of fate, I released his first record on EG in 1989. [laughs] How weird is that? I believe in full circles and that's a very big full circle.
5: Gary Numan And Tubeway Army: Replicas (1979)
I was like a post-punk modernist – not a weird kind of New Romantic, but more modernist, and I used to get dissed by all my punk mates for going to see a band without a drummer. [laughs] And, at the time, no guitarist for the second album.
Song: 'Down In The Park'
Haunting. It's quite bizarre, isn't it? Always loved that tune. Gary Numan was doing techno, dance music without realising it at this point. When he ended up in dance tents in the mid-90s he was getting the hump about it. I think he's worked it out now. [laughs] Bless him. I was actually making T-shirts for Beggars Banquet back in 1978, for Tubeway Army no less.
6: Schneider TM: Zoomer (2002)
This album – no one really got it. We used Schneider TM's vocals on one of our tracks on the Okie Dokie It's The Orb On Kompakt album back in 2005, and that was a direct result of me liking this album.
Song: 'Reality Check'
This is all about getting yourself together, man. Great vocals. Almost Beatles-esque but in a German style. He has a faint accent, it's all in English – I don't speak German but I seem to understand what he's singing about. I'm halfway there. I didn't take this album off my headphones for about a year and a half. I couldn't pay it much higher compliment than that, really.
7: Ultravox: Ultravox! (1977)
One of the first bands I ever saw, back in May 1977. Did you know that this album was produced by Brian Eno? Here comes the trilogy of Eno-esque things. You've had Apollo, you're now getting Ultravox!.
Song: 'My Sex'
This is a haunting thing about a teenager trying to work out, "What is it between my legs?" And it's a very, very beautiful song, actually. A haunting little drum machine and John Foxx vocal. We could have had 'Hiroshima Mon Amour', another beautiful song, but it's on Ha!-Ha!-Ha!.
8: David Bowie: Low (1977)
I went to the same art school as Bowie in Bromley. Met a lot of the Bromley contingent that were following the Pistols around at the time of my life around then. Yeah, and that's all to do with sound and vision. I had my hair styled like that. As soon as punk came, everybody went, "I'm gonna be a punk rocker now, it's '76/'78," so I just got myself a Low hairstyle again, which I had before as a sort of ska-y soul boy, because I was a punk. It's almost like a male bob, really.
Song: 'Sound And Vision'
Name anything on the album. 'Sound And Vision', because blue, blue, electric blue, that's the colour of my room. It's also the colour of my team, and the colour of my eyes.
Sound and Vision (1999 Remaster)
9: Eric B & Rakim: Paid In Full (1987)
First time I ever heard this lot it was on the Def Jam Tour, which was one of the first times I ever heard an 808 [Roland TR-808 drum machine] properly on huge speakers. It blew my ears and I'm still trying to recreate that sound. Along with Beastie Boys and Run-DMC, it wasn't bad.
Song: 'I Know You Got Soul'
That's the one. Beats that made a thousand records.
10: Joy Division: Closer (1980)
I think we all were Joy Division fans. I was lucky enough that the band I was working with, Killing Joke, actually went on tour with them. I was a drum tech and I was very into, "How do you get those drum sounds?" I was talking to the drummer [Stephen Morris] most of the time, not knowing that Ian Curtis – nobody knew. Everybody thought he was a bit distant, but weren't singers distant anyway?
Song: 'The Eternal'
Again, name any track of Joy Division's – name an album, there's two. Closer, there's an album. I still think of it as how people think of The Orb's Adventures Beyond The Ultraworld: it's something that's timeless, endless. It could have been written yesterday. It's as simple as that. I'll pick 'The Eternal'. Or it could be 'Love Will Tear Us Apart' or 'Transmission', which are tracks they never really put on any of those albums, but came out as separate things because of the unfortunate demise of Ian Curtis.
The Eternal (2007 Remaster)
11: Kraftwerk: The Man-Machine (1978)
Of the days when I used to take acid quite a lot, believe it or not. I could have chosen anything from Kraftwerk – anything from the first album up until Tour De France Soundtracks. It's weird because one of the hardest things I've ever had to swallow was: I had tickets to go and see Kraftwerk on tour in 1981, when they were bringing out the robots. I had to go and work with Killing Joke. My girlfriend went with her best friend and they had a thoroughly good time. I did get my own back, in a strange, weird way. We supported Kraftwerk on some gigs in Australia, as The Orb, and I got to meet Ralf Hütter. I went, "Can I have my photograph taken with you?" He said, "Yeah… Alex, I think we have to go outside." I said, "Why's that?" "There are no little fluffy clouds in this photograph." [laughs]
Song: 'Neon Lights'
I was having some very nice acid experiences with 'Neon Lights'. It kind of stuck with me again for quite a long time. Getting heavy flashbacks to these particular moments was quite amusing. We used to have big ghetto blasters in those days and that was one of the tunes I used to play on my ghetto blaster.
Neon Lights (2009 Remaster)
Format:
UK English