'Anatomical Venus': Black Moth Bare Body And Soul On Their Third Album
With 'Anatomical Venus,' Black Moth created something visceral and transcendent that respected the past yet fizzed with contemporary energy.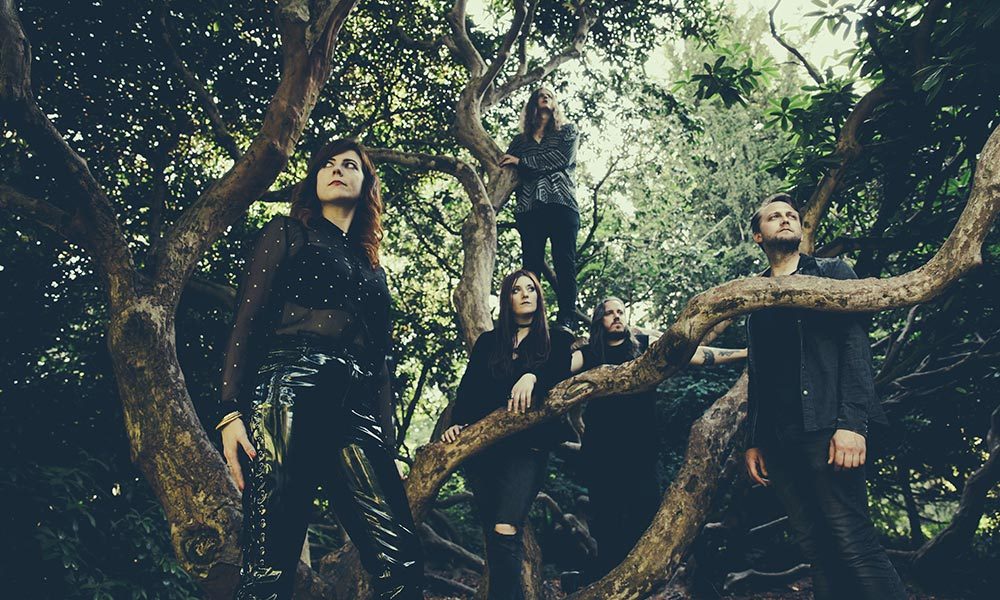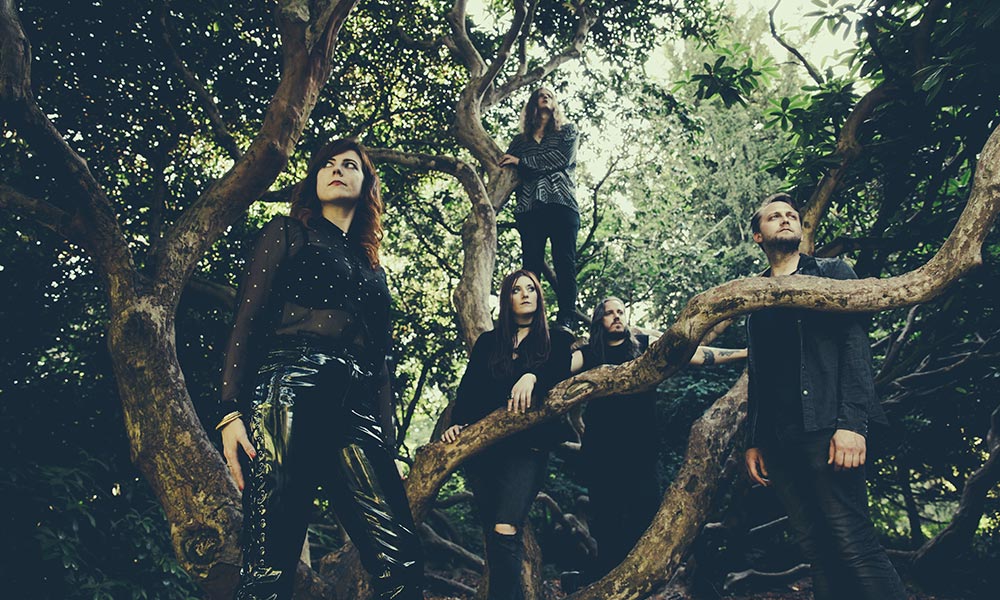 Their first two albums, 2012's The Killing Jar and 2014's Condemned To Hope, suggested that Black Moth were ones to watch, but their third album, Anatomical Venus, released on March 2, 2018, the mixed-gender Leeds rockers are emerging from their cocoon as bona fide contenders.
The band's eclectic approach to their craft has confused both fans and critics in the past, with one review of Condemned To Hope confusedly dubbing Black Moth "Leeds' premier garage-sleaze, doom-grunge sludge-metallers." Yet while the Yorkshire quintet have never made a secret of their Catholic tastes, they adroitly distilled them to create something diverse, powerful, and entirely their own on Anatomical Venus.
Listen to Anatomical Venus on Apple Music and Spotify.
Produced by Andy Hawkins (The Damned, Maxïmo Park) and mixed by Russ Russell (Napalm Death, The Wildhearts), Anatomical Venus takes its title from Joanna Ebenstein's book of the same name. It relates to the use of anatomical models made of wax, which – in the 18th Century – were designed to substitute for real cadavers in order for medical students to learn about the minutiae of human anatomy. A grisly subject, perhaps, but one which chimed with Black Moth vocalist Harriet Hyde and her co-lyricist Jessika Green.
"The Anatomical Venus spoke volumes to me," Hyde says. "She embodies the male gaze, a history of men dissecting women in an attempt to understand her, reveal her magic, snuff out her unruly flame… while all the time needing her to be beautiful and aesthetically pleasing to their taste. These models are not simply practical medical models for education… there is a look of defiance in their eyes as if to say, 'Keep looking if you like, I dare you.'"
Heavy rock has spawned iconic female stars including Joan Jett, Girlschool, Halestorm's Lizzy Hale, and Evanescence's Amy Lee, but as a genre it still grossly under-represents women, something Harriet Hyde acknowledges when she says, "I feel that now, more than ever, it's vital for women to own and honor their full experience, unshackled and unburdened by patriarchal expectations."
Black Moth - Sisters Of The Stone
Hyde undeniably comes into her own on Anatomical Venus, with her melodic, yet commanding delivery carrying echoes of PJ Harvey on the sultry "Moonbow" and the obsessive "A Lover's Hate." New guitarist Federica Gialanze also shows off her versatility, meshing beautifully with fellow axe-wielder Jim Swainston as the pair embroider tracks such as "A Thousand Arrows," "Sisters Of The Stone" and the album's six-minute centerpiece, "Severed Grace," with everything from doomy, Black Sabbath-esque riffs to plangent filigrees and double-tracked leads redolent of Thin Lizzy in their prime.
Crucially, though, for a band who revel in riff-driven heaviosity, Black Moth also understand the universal appeal of infectious hooks. While Anatomical Venus parades the band's virtuosity on "Istra" and lets loose their brutal reserves of power on the demolition derby of "Pig Man," it's also on first-name terms with accessibility, not least on potential hits "Moonbow," the coruscating "Screen Queen" and the atmospheric "Tourmaline."
Anatomical Venus, then, is anything but a "difficult" third album. A record that respects the past, yet fizzes with contemporary energy, it's heady, visceral, and transcendent enough to connect with a far wider audience.
Anatomical Venus can be bought here.