Best Elton John Gifts This Christmas
This Christmas' best Elton John gifts include a piece of film history, tour merch and a hilarious memoir from pop's beloved Rocket Man.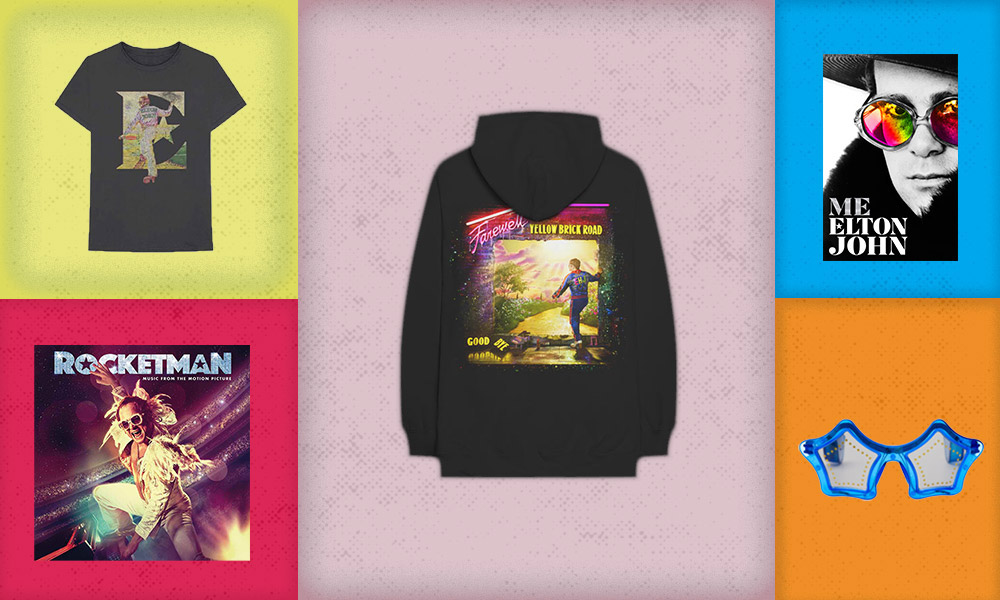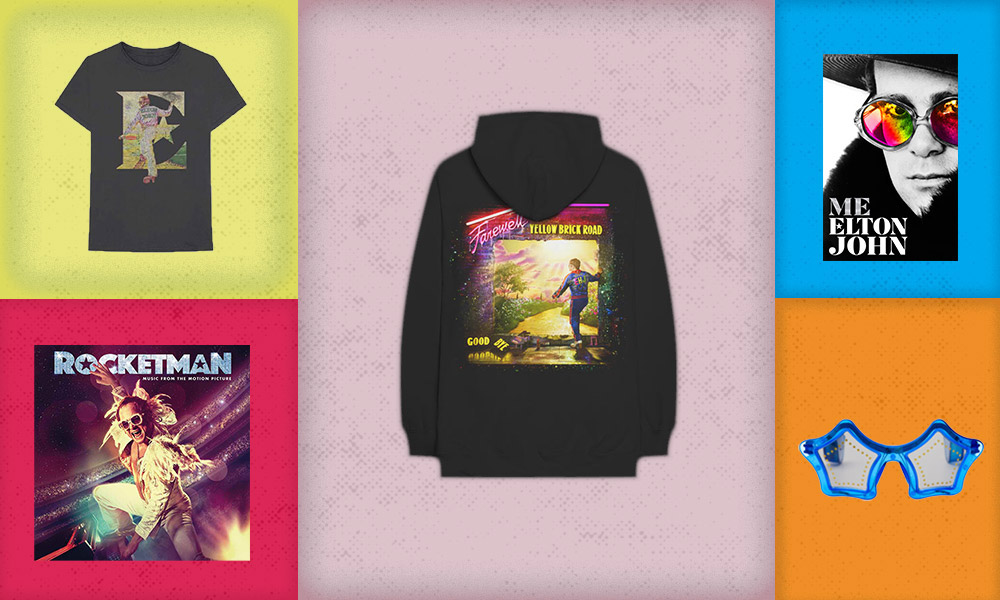 Elton John has always been a dominant force in pop culture, but this year saw the Rocket Man's profile reach dizzying heights with the release of the "musical fantasy" biopic Rocketman, while Elton himself continued his global Farewell Yellow Brick Road tour and wrote a revealing memoir. If you're looking for the best Christmas gifts for the Elton John fan in your life, this year offers an abundance of options.
Vintage Goodbye Yellow Brick Road T-shirt
Even at the age of 72, John is still at the forefront of pop culture – the past year has seen the acclaimed biopic Rocketman hit cinemas, while the singer is still midway through his marathon farewell tour. This black, soft-feel vintage T-shirt recalls his Goodbye Yellow Brick Road era, with an image evoking the famous album cover printed on the front.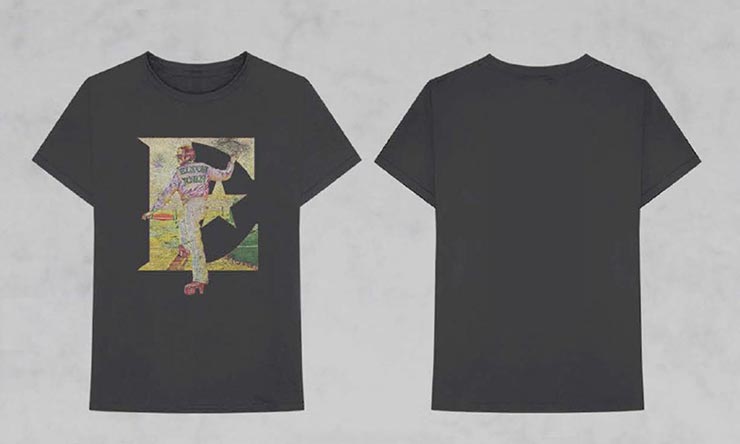 'The Bitch Is Back' T-shirt
The snappy rock bop 'The Bitch Is Back' quickly became one of John's signature tunes when it was featured on his 1974 album, Caribou. This glitzy tee bears a gold foil image of the singer, printed on the front of its super-soft material, along with the song's catchy chorus line – which still packs a punch after all these years.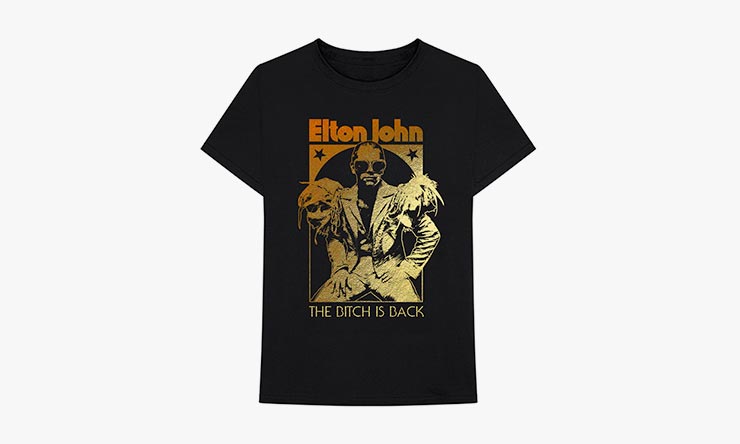 Neon tour hoodie
John's glittering pop career maybe be soon coming to an end, but this comfy black hoodie is a great souvenir of his final tour. It features the tour's promo image – inspired by his classic album cover – on the back and a starry "E" logo on the front.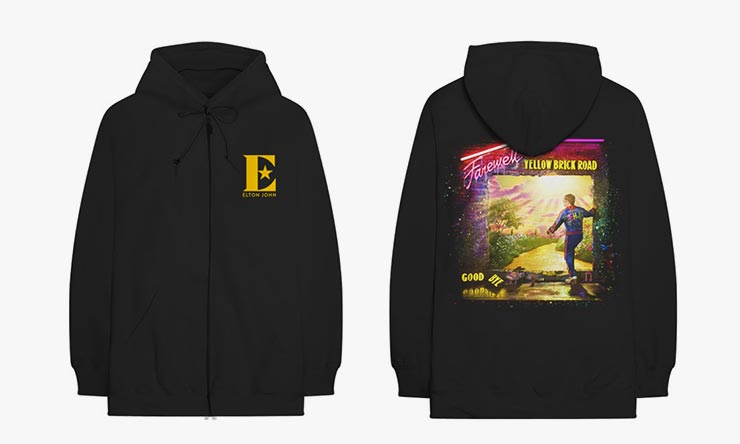 Blue star light-up glasses
Few figures in music history have ever dressed as eye-grabbingly as the 'Rocket Man' singer, who has donned all manner of extravagant costumes, garish wigs and spectacular eyewear over the years. These blue light-up glasses, with star-shaped frames, offer you the chance to imitate John's own outrageous style.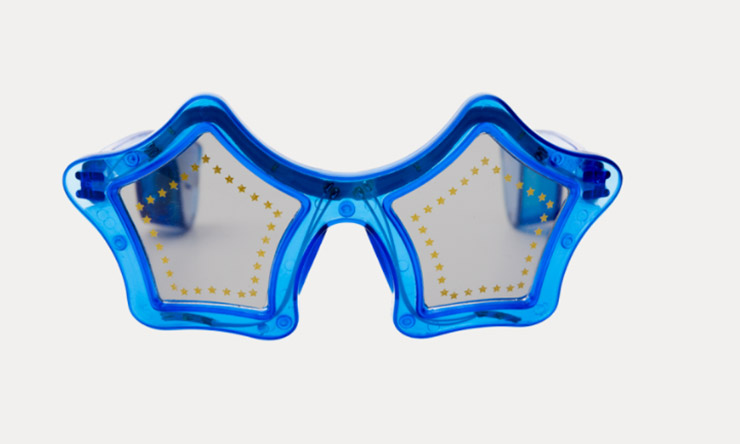 Rocketman (Music From The Motion Picture)
The accompanying soundtrack to the movie features 22 Elton John covers that keep the spirit of the originals alive while adding a modern flair, thanks to esteemed producer Giles Martin. It takes a lot of fill Elton's shoes, but Taron Egerton does so with aplomb, with occasional contributions from his co-stars. While Egerton is the star of the soundtrack, Elton shows up on the album's closer for the newly written duet '(I'm Gonna) Love Me Again'.
Rocketman DVD
Starring an electrifying Taron Egerton as the young, gay and gifted Elton John, the Rocketman biopic blasted into cinemas earlier this year to universal acclaim. Part musical and part memoir, this cinematic spectacle is now available for home viewing.
The best of the rest
ME book
While Rocketman told the emotional truth of Elton John's trajectory, the singer-songwriter's new memoir is an unflinching (and wildly entertaining) look at his childhood, wild adventures, road to recovery and how he became one of the most beloved artists on earth.
Royal Mail stamps
Send your salutations across the water in style with a new collection of Royal Mail stamps that honour the iconic singer-songwriter's classic album sleeves and landmark live performances.
Custom T-shirts
As Elton continues his Farewell Yellow Brick Road world tour, he's offering fans the chance to commemorate these concerts with a selection of make-your-own tour T-shirts. Pick your style and colour, then your favourite Elton photo, filter colour and logo, and finish it with the date of the show you attended.
Gucci sunglasses
The pop icon is rarely without a pair of whimsical specs, and now you too can see the world through Sir Elton's eyes with these limited-edition Gucci sunglasses modelled after the Rocket Man's own signature eyewear.
Limited edition signed print
Famed photographer Terry O'Neill has captured Elton John at every pivotal moment of his career. Now the iconic 1974 shot that graces the cover of John's autobiography, ME, is available as a limited edition 16" x 20" print, signed by both Elton and O'Neill.
Elton John Kokeshi Dolls
Designed after traditional Japanese Kokeshi wooden dolls, UK designer Becky Kemp collaborated with Elton to create a line of collectibles to commemorate two of the star's most memorable looks: his feather-jacketed look of 1974 and the pink outfit he wore on The Muppet Show in 1977.
More great Elton John Christmas gifts can be found here.
Format:
UK English