Best Hip-Hop Music Gifts For Christmas
From winter hoodies to hot new albums and reissued game-changers, the best hip-hop Christmas gifts will thrill old-school heads and new fans alike.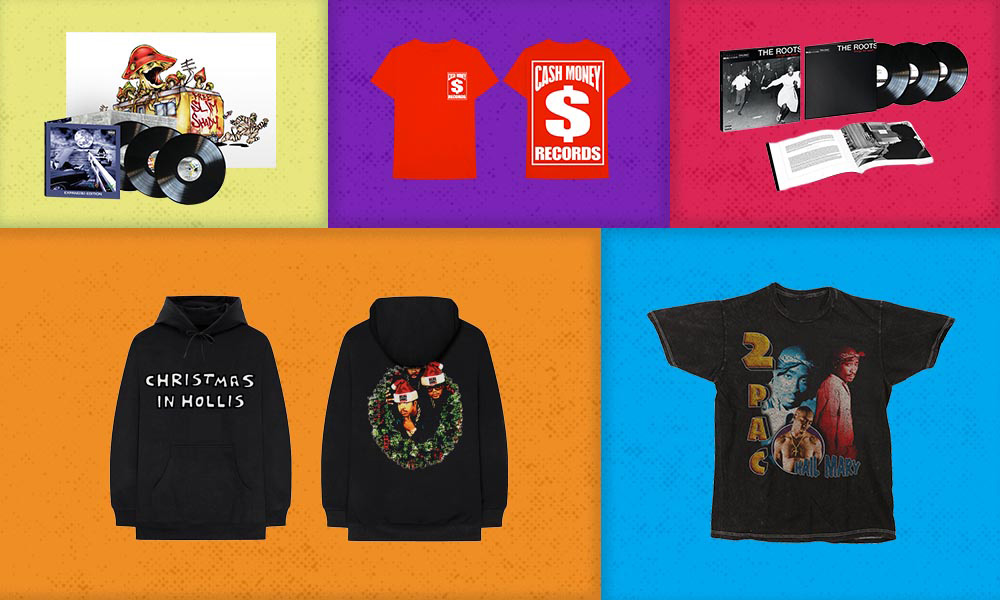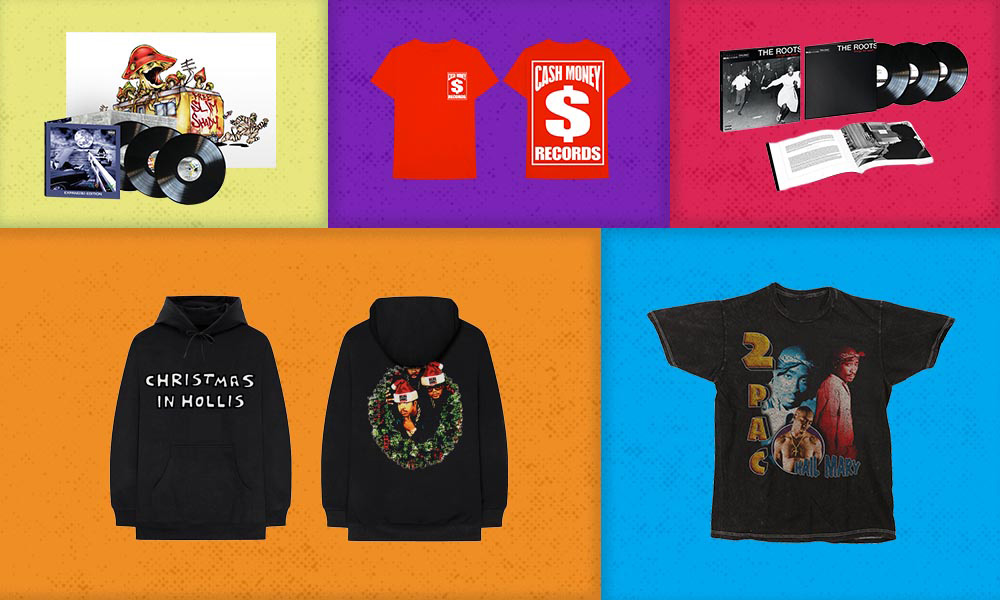 Got cash money to burn? Expanded box sets, triple-vinyl reissues and the very finest in streetwear have got your hip-hop loving loved-one's name on them. You don't have to spend Christmas in Hollis to have a hip-hop holiday season this year – we've done that for you.
Run-DMC: 'Christmas In Hollis' black hoodie
Run-DMC's festive hit 'Christmas In Hollis' remains one of the most well-known holiday hip-hop tracks of all time. Released as a single in 1987, the seasonal lyrics refer to the district of Hollis, Queens, the area of New York where Run-DMC grew up. Add a bit of edge to your Christmas wardrobe with this perfectly merry hoodie, bearing the title on the front and a wreath design on the back.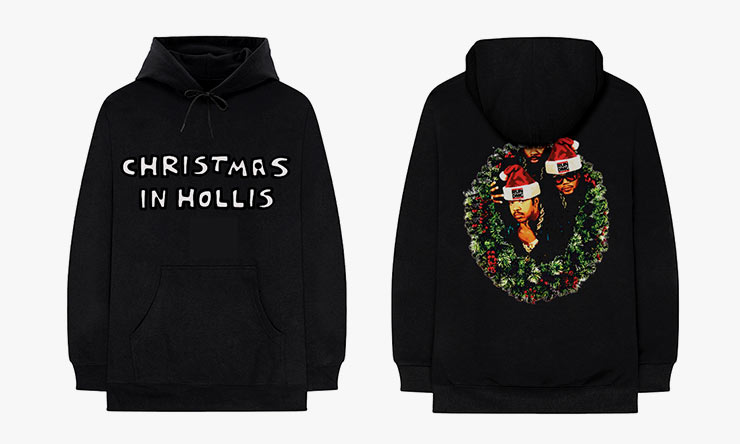 Cash Money Records chest logo T-shirt
The Cash Money record label, founded in 1992 by brothers Bryan "Baby" and Ronald "Slim" Williams, has gone on to become one of the most revered record labels in hip-hop history, with artists like Drake and Nicki Minaj currently on their roster. This casual red T-shirt features the "dollar sign" Cash Money logo, printed in white on the front and back.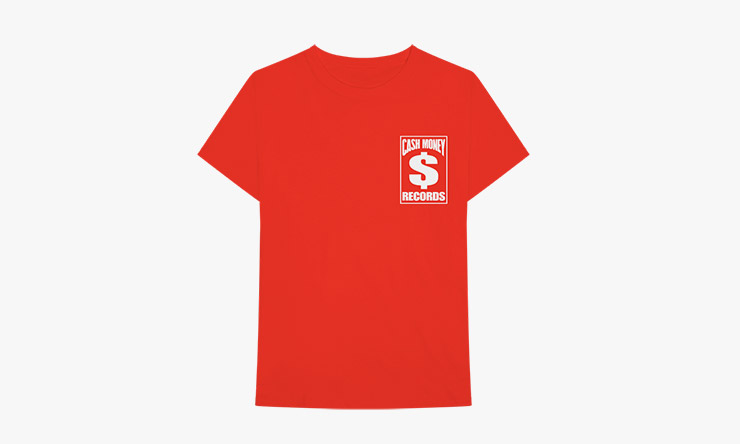 Post Malone: photo live long-sleeved T-shirt
New York-born superstar Post Malone is the focus of this soulful long-sleeved T-shirt. The item has an atmospheric close-up of the pop-rapper's face on its chest, above the word "live" printed in blue italic text. On the reverse, there is a small set of tour details, and the right sleeve bears Malone's initials in small circles.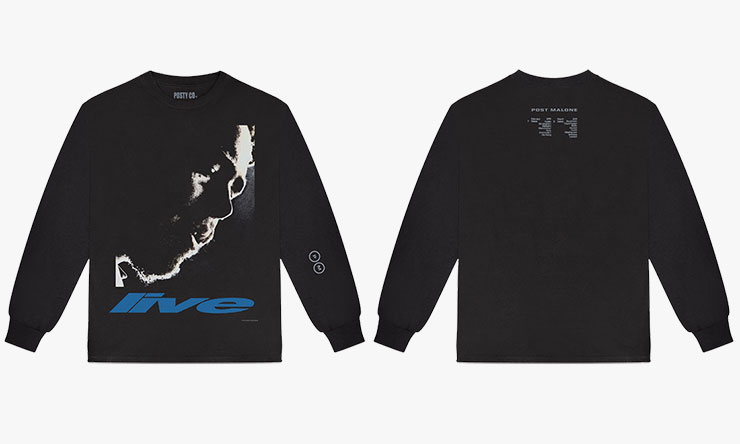 Tupac Shakur: 'Hail Mary' T-shirt
Released posthumously, in 1997, 'Hail Mary' came to be regarded as one of Tupac Shakur's best tracks. This casual black T-shirt offers a vintage 90s design inspired by the song, with three images of the rapper on its front, alongside the name "2PAC" and the title of the track.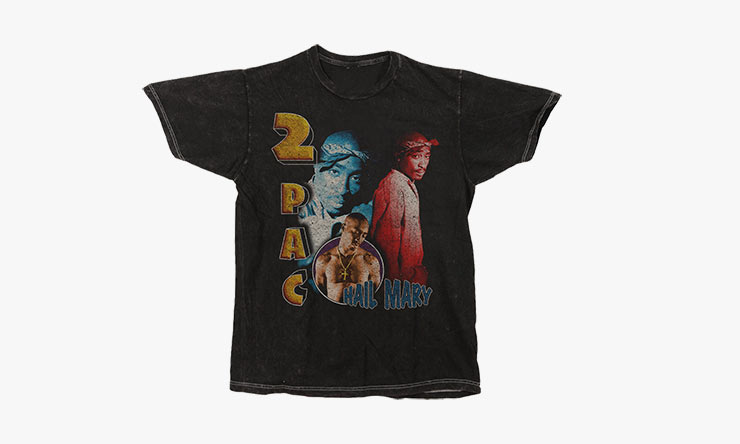 XXXTentacion: 'SAD!' T-shirt
"Who am I? Someone that's afraid to let go," says XXXTentacion on 'SAD!', the hit single released just a few months before the rapper's death. This artfully designed T-shirt pays tribute to this song, with a dark pair of eyes on its chest – an image from the 'SAD!' music video – and a holographic question mark across its back.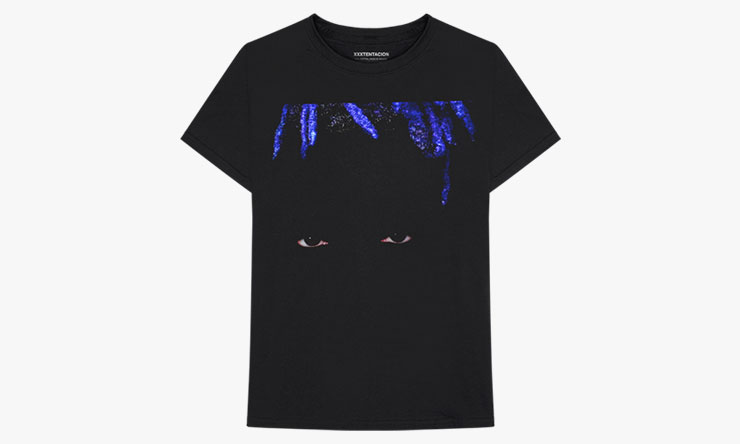 Eminem: The Slim Shady LP (Expanded Edition)
On 23 February 1999, one of the most famous alter egos in music history was born, when Eminem unleashed Slim Shady around the world. Teaming up with Dr Dre and Bass Brothers, Eminem went from underground MC to a global star, and The Slim Shady LP went on to be certified quadruple-platinum. Now Slim's getting an upgrade, with a 20th-anniversary expanded reissue featuring bonus tracks, rarities, a cappella's, freestyles, and instrumentals.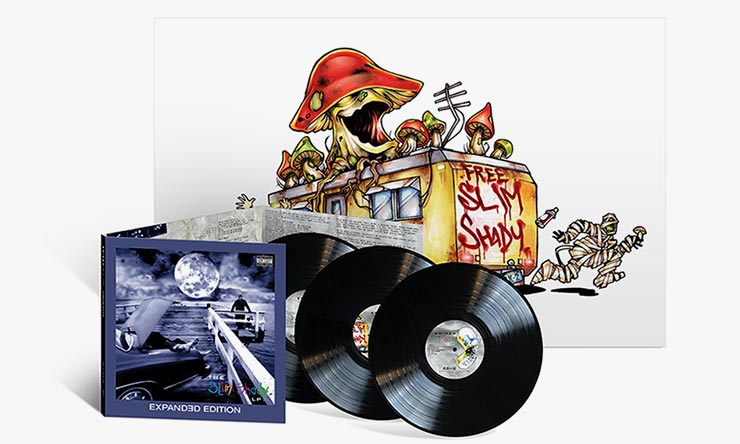 Beastie Boys: Paul's Boutique, Root Down vinyl
Check-ch-check-check-check-ch-check it out: Beastie Boys' landmark Paul's Boutique album on double-vinyl, to celebrate its 30th anniversary. The fan-favourite Root Down EP also gets an outing on wax.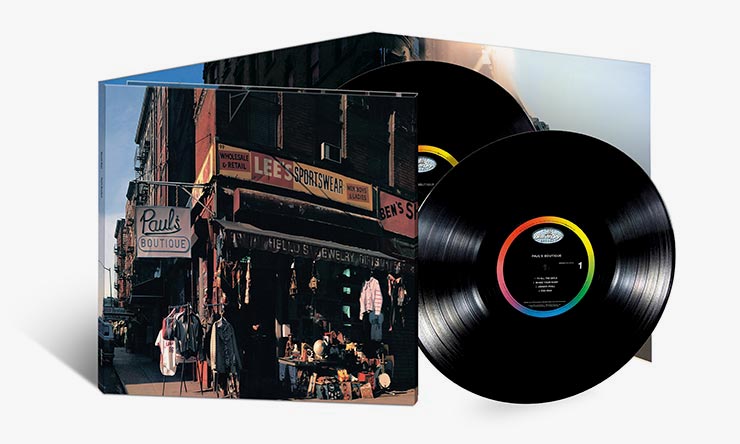 The Roots: The Tipping Point, Do You Want More?!!??! vinyl
Since their founding, in 1987, Philly crew The Roots have redefined hip-hop over the course of 14 studio albums. Out of their impressive catalogue, two of their landmark titles received vinyl reissues: the eclectic Tipping Point on gold double-vinyl and a 20th-anniversary 3LP edition of their 1999 breakthrough, Things Fall Apart, featuring ten bonus tracks.
Dr Dre: 2001, 2001 (Instrumentals Only) vinyl
Rounding up an all-star crew of rap superstars including Eminem, Snoop Dogg, Kurupt, Nate Dogg and Xzibit, Dr Dre returned in 1999 with his first album in seven years, 2001. Stacked with G-funk hits like 'Still DRE', 'The Next Episode' and 'Forgot About Dre', Dre's seminal album gets a 20th-anniversary vinyl reissue, with an instrumentals-only counterpart.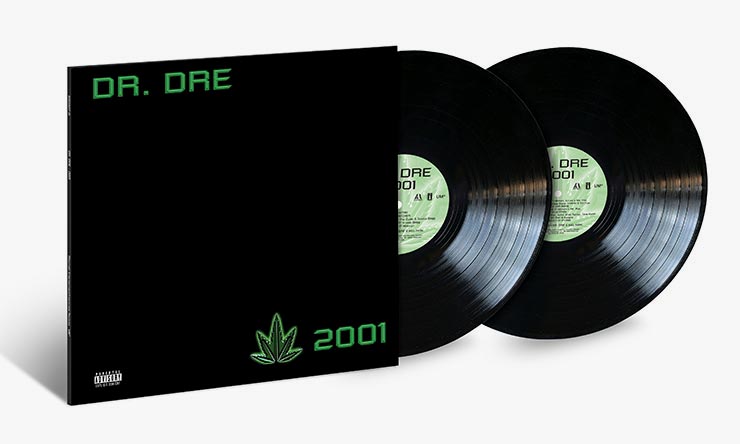 Slick Rick: The Great Adventures Of Slick Rick vinyl
Thirty years ago, Rick The Ruler emerged as the greatest storyteller in rap with his masterful debut, The Great Adventures Of Slick Rick, and took the hip-hop world by storm. To celebrate his great adventures, the album has been remastered and reissued as a deluxe edition, featuring four previously unreleased demos and 'Snakes Of The World Today' – an unheard track written, recorded and produced by Slick Rick during those same sessions.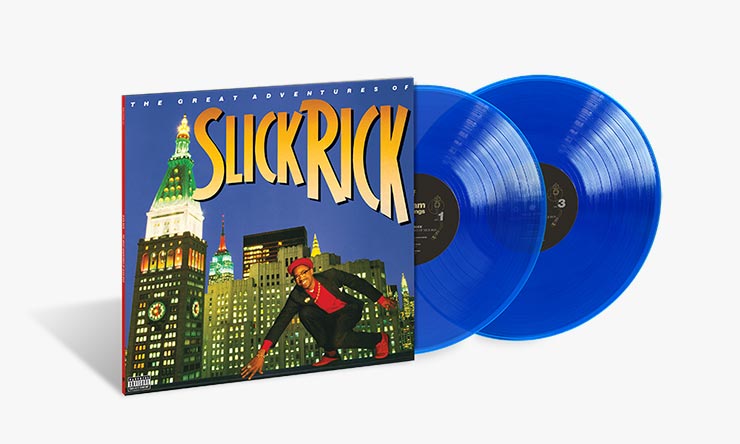 Mary J Blige: HERstory Vol.1
Featuring 16 of her classic 90s hits and rare remixes, HERstory Vol.1 tells the story of the Queen Of Hip-Hop Soul, Mary J Blige, and how she established herself as a one of the driving forces behind 90s R&B. From her breakthrough album, What's The 411?, to the timeless jam 'Real Love', the collection is available on CD, LP and, in the US, a 7" box set for the real heads.
N*E*R*D: Fly Or Die vinyl
Pharell and his creative cohorts went from hip-hop hitmakers to rock stars themselves with their 2001 debut album, In Search Of…. Three years later, N*E*R*D continued their hot streak with their genre-bending second album, Fly Or Die, finding that sweet spot between hip-hop, R&B and rock. Originally released in 2004, the record, featuring the hits 'She Wants To Move, 'Maybe' and 'Jump', is now on limited-edition red vinyl.
Gang Starr: Step In The Arena
An essential record for anyone who calls themselves a hip-hop fan, the underground classic from legendary New York duo Gang Starr paired DJ Premier's groove-laden production with Guru's languid flow and conscious-raising lyrics. Now their 1991 sophomore album is available on both standard black and opaque white vinyl as a 2LP reissue.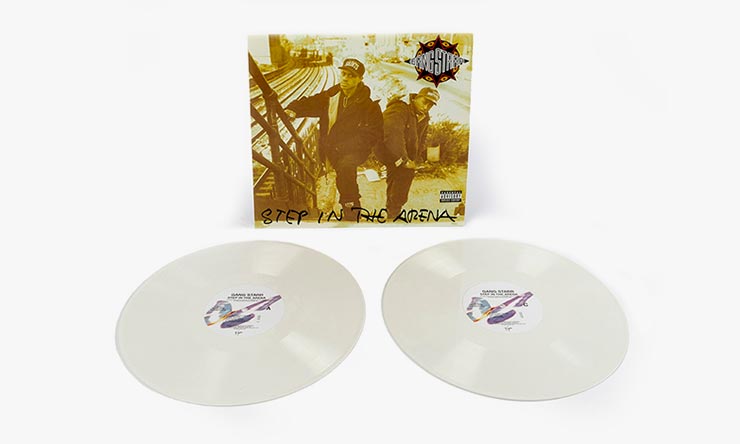 KITH x Golden Bear x Def Jam Varsity Jacket
Now you don't have to be a former Def Jam employee to land one of Rick Rubin's famed varsity jackets bearing the label's iconic logo – you just need deep pockets. Streetwear label KITH joined up with Def Jam Records to release a co-branded collection that celebrates the storied label's 35th anniversary.
Blackstreet: Blackstreet vinyl
Looking for a holiday gift with an abundance of diggity? The 1994 debut album by 90s juggernauts Blackstreet is back on wax for a special 25th-anniversary reissue. Revisit the godfather of New Jack Swing's classic jams, from 'Before I Let Go' to 'Joy'.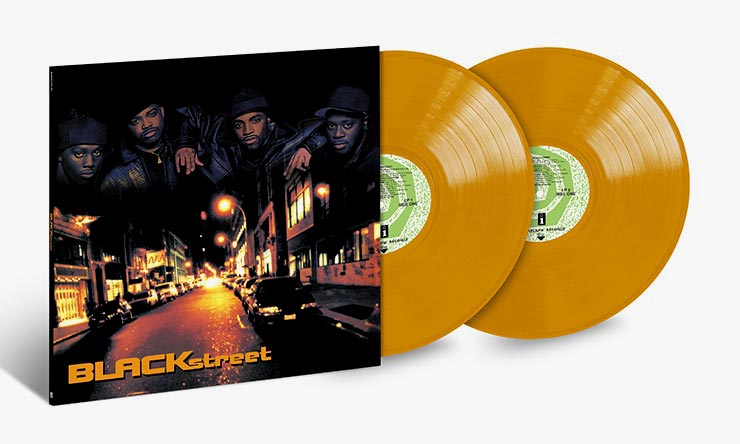 Rick Ross: Mastermind vinyl
Boasting appearances by Jay Z, Kanye West, The Weeknd, Diddy, Lil Wayne and more, Mastermind saw the Teflon Don at the top of his game, debuting at No.1 on the Billboard 200. To mark its fifth anniversary, the chart-topping album gets an expanded 2LP reissue on limited-edition pink vinyl.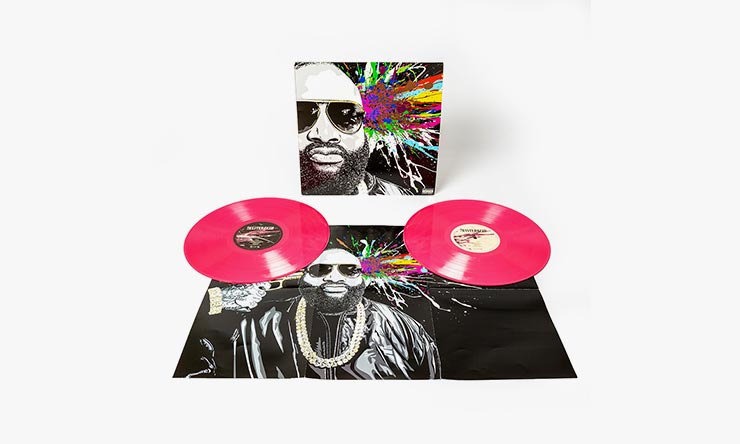 Rick Ross: Hurricanes: A Memoir
Multi-platinum artist, entrepreneur and record executive Rick Ross can now add bestselling author to his CV. In his debut memoir, the MC chronicles his coming of age amid Miami's crack epidemic, and his unstoppable rise to fame.
YG: My Krazy Life vinyl
Taking its cues from Dre's The Chronic and Kendrick's Good Kid, mAAd City, YG's debut album, My Krazy Life, is the most ambitious hip-hop concept album in recent memory, chronicling the highs and lows of life in Compton and turning YG into a household name. Cop the expanded deluxe edition on double-vinyl.
Various artists: Boyz N The Hood vinyl
Juxtaposing West Coast gangsta rap alongside select R&B, funk and jazz cuts, the soundtrack to John Singleton's coming-of-age film Boyz N The Hood was just as masterful as the movie itself. To honour the late director's groundbreaking work, the soundtrack, featuring Ice Cube, Tevin Campbell and Main Source, among others, was given a special 2LP reissue on blue vinyl.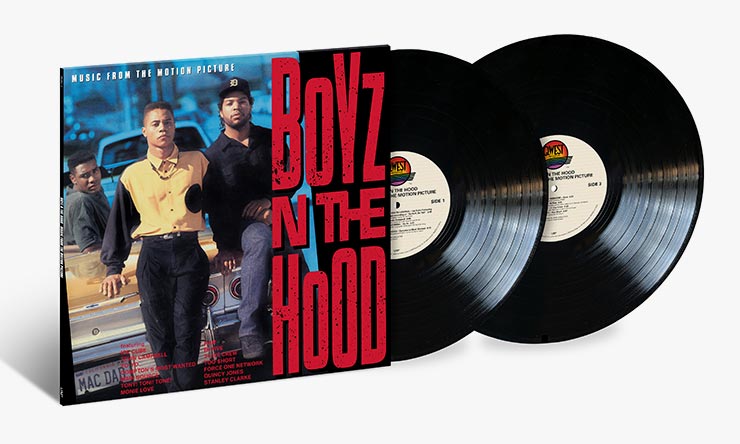 Thug Life: Thug Life: Volume 1
One of the most underrated entries in 2Pac's discography, Thug Life: Volume 1 features slick, groove-laden hip-hop from Pac and his posse of MCs. Released between his breakout Strictly 4 My NI**AZ and the introspective Me Against The World albums, Thug Life: Volume 1 found 2Pac at a transitional period, before stardom took over.
Snoop Dogg: R&G (Rhythm And Gangsta): The Masterpiece
Signalling the start of Snoop Dogg's early 00s reinvention, R&G saw The Doggfather play the part of both soulful crooner and veteran gangsta. Teaming up with The Neptunes, Snoop landed his first No.1 single with the infectious 'Drop It Like It's Hot' – and, for that whole year, we did. The Masterpiece is now on black or limited edition sea-blue vinyl.
Young Jeezy: TM:103 Hustlerz Ambition
The third instalment in his Thug Motivation series, Young Jeezy's comeback album saw the Atlanta MC hook up with two of the other biggest names in the scene, Future and 2 Chainz (among ten other featured spots), for another blast of hedonism with swaggering machismo. Originally released in 2011, the record has now arrived on vinyl for the first time.
Post Malone: Hollywood's Bleeding
Stacked with sky-high hooks, a cavalcade of guest appearances and an aversion to genre-pigeonholing, Post Malone's second No.1 album has an appeal far beyond hip-hop's fanbase. The unlikely megastar and pop's latest chameleon incorporates everything from synth-pop to trap, rock and indie rock, all without breaking his stride.
Questlove: Mixtape Potluck Cookbook: A Dinner Party For Friends, Their Recipes, And The Songs They Inspire
Deciding what to bring to a dinner party can be stressful; deciding what to play is something of an art. Thankfully, Questlove excels at both. Part cookbook and part entertaining hospitality guide, Mixtape Potluck… has everything to you need for a festive feast and a killer playlist to accompany it.
Glen E Friedman: Run-DMC: Together Forever: The Run-DMC And Beastie Boys Photographs
Veteran punk and hip-hop photographer Glen E Friedman found himself in the fortuitous position of befriending both Beastie Boys and Run-DMC during their rise to fame – and brought his camera along for the ride. This display-worthy book boasts never-before-published photos of both bands, including shots of their their historic 1987 joint tour, Raising Hell.
Format:
UK English