Best Hip-Hop Music Gifts For Christmas
Whether you're looking for old-school beats or this generation's cultural game-changers, the best hip-hop music gifts have everything you need.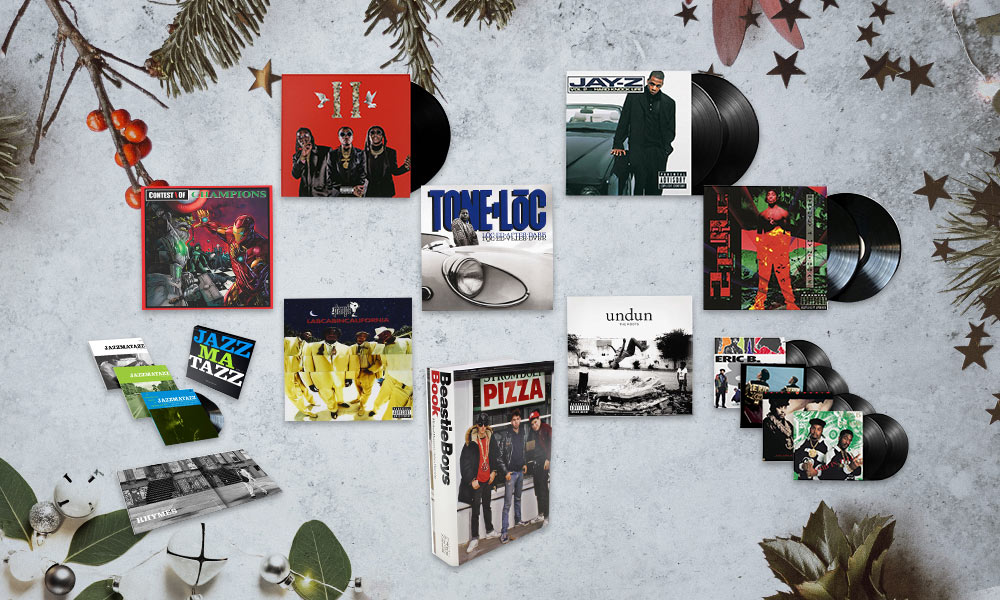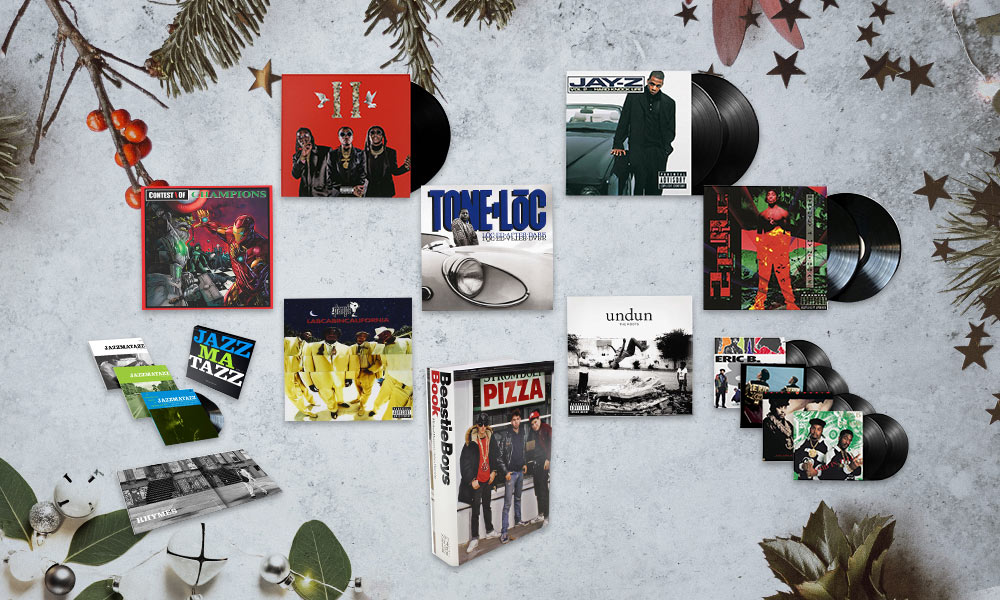 Hip-hop has long embraced the digital age, but you can't wrap a streamed track. From old-school hip-hop heads to fans of the new guard, this year's best hip-hop music gifts boast the freshest set of releases you don't have to stand in line for.
Beastie Boys: Beastie Boys Book
The highly-anticipated memoir breaks just as many rules as Beasties' music, offering a freewheeling journey through hip-hop history, old New York and memories of the late legend and their brother in arms, Adam "MCA" Yauch.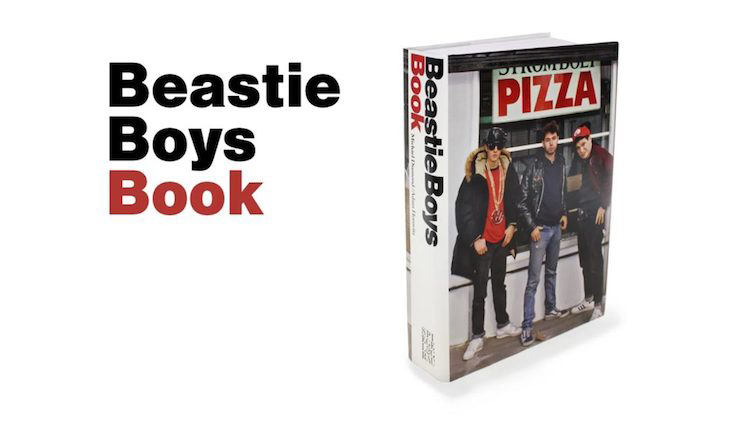 Marvel Hip-Hop Covers: GZA: Liquid Swords, LL Cool J: Mama Said Knock You Out, 50 Cent: Get Rich Or Die Tryin'
A hip-hop collector's dream, Marvel Comics has been doing hip-hop variant covers for their comics since 2015 and have now flipped the script, casting the legends of hip-hop as signature superheroes. 50 Cent embodies Iron Man, LL Cool J becomes The Punisher and GZA dons the Iron Man suit to duel with Maestro.
2Pac: Strictly 4 My N.I.G.G.A.Z. 
A historic 2Pac release returns to vinyl. His first platinum-selling album, Strictly 4 My N.I.G.G.A.Z. launched Tupac Amaru Shakur from street rapper to Billboard-topping icon
Eric B And Rakim: Paid In Full, Follow The Leader, Let The Rhythm Hit 'Em, Don't Sweat The Technique
As hip-hop settles into its fourth decade, its early trailblazers are finally being honoured with the kind of lavish reissues that were previously afforded to classic rock. All four of Eric B & Rakim's records are reissued as double-LPs, along with rare remixes, a booklet and more.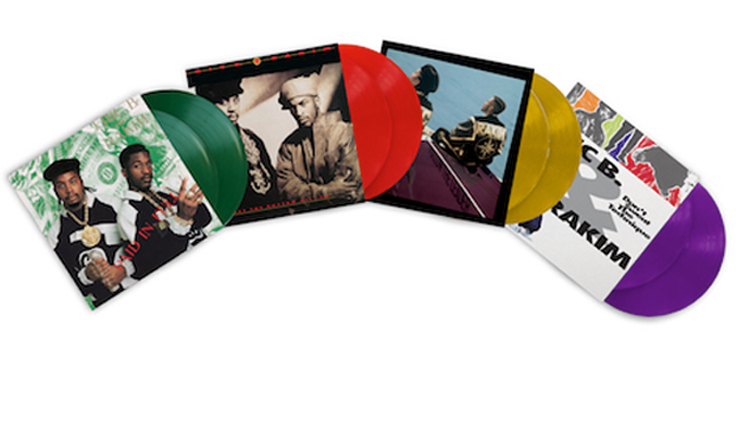 Jay Z: In My Lifetime, Vol.1, Vol.2… Hard Knock Life
To compete with the shiny-suit rap era, Jay Z recruited Bad Boy's in-house production crew The Hitmen and New Jack Swing mastermind Teddy Riley to lay down some hits to match his cocky flow.
The Roots: Undun
Leave it to The Roots to turn a cautionary street tale into high-concept art. Sharing the same qualities as the rest of their work, Undun is complex, smart and cutting, capturing Black Thought and his Philadelphia crew at their finest.
Guru: Guru's Jazzmatazz Volume 1: 25th Anniversary Deluxe Edition
When MC Guru struck out on his own from his pioneering duo Gang Starr, he set his sights on closing the gap between hip-hop and jazz. What emerged was an ambitious hybrid featuring the top players of past and present, creating an album worthy of the cannon.
Migos: Culture II
The internet took delight in suggesting that this Atlanta trap-trio were "bigger than The Beatles" but, jokes aside, Migos' cultural domination is indisputable. Their sophomore effort is just as decadent as its predecessor, and the group transcend the trappings of the genre, with melodic results.
The Pharcyde: Labcabincalifornia
The West Coast hip-hop collective made their name by side-stepping 90s G-Funk and going on their own bizarre ride. The follow-up to the legendary debut boasted the same wit, technique, and seamless chemistry, with the help of the then-little-known producer J Dilla.
Tone-Lōc: Lōc-ed After Dark
With his unmistakably gruff delivery and knack for storytelling, Tone-Lōc became a pop sensation overnight thanks to the hit singles 'Wild Thing' and 'Funk Cold Medina', featuring early work by legendary production duo The Dust Brothers.
See the rest of our 2018 exclusive gift guides here.