Best Hip-Hop Music Gifts For Christmas
From hot new albums and reissued game-changers, the best hip-hop Christmas gifts will thrill old-school heads and new fans alike.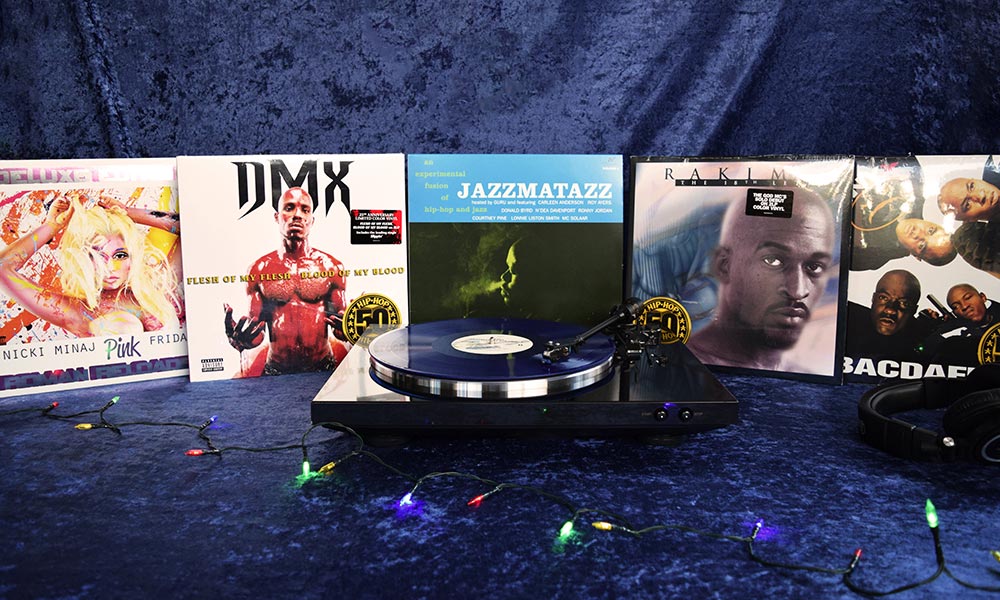 If you're looking for a gift for a die-hard fan of rap and hip-hop, we've got just what you need. These are our picks for the best Christmas presents for anyone who loves hip-hop.
Nicki Minaj – Pink Friday Roman Reloaded Deluxe 3LP
The follow-up to Nicki Minaj's debut album, Pink Friday Roman Reloaded features the mega hits "Beez In The Trap" and "Starships." This 3LP reissue is on standard black vinyl Trifold gatefold with matte coating, with bonus material on vinyl for the first time, including "High School." This package is presented on standard black vinyl.
Beastie Boys – Hello Nasty Deluxe Edition 4LP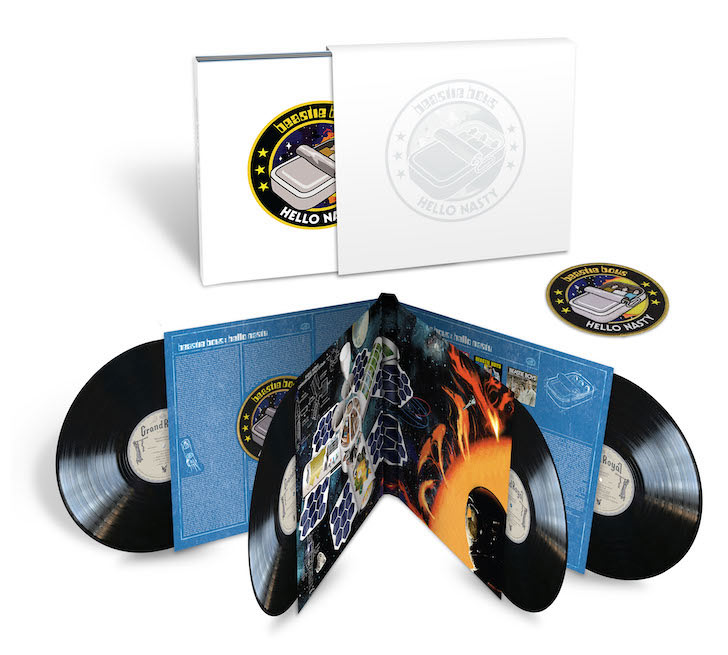 Celebrating the 25th Anniversary of Beastie Boys' multi-platinum Hello Nasty album, this limited-edition deluxe reissue is a rare version of the album that was released as a limited run in 2009. Long out-of-print and sought after by fans and collectors, it includes two bonus LPs with 21 bonus tracks (remixes, B-sides and rarities). Pressed on 180g vinyl, this 4LP deluxe box set is housed in a hardcover slipcase and includes a removable sew-on patch.
Public Enemy – It Takes A Nation Of Millions To Hold Us Back
It Takes a Nation of Millions to Hold Us Back was named one of the 100 greatest albums of all time by Time, "the greatest rap album of all time, a landmark and a classic" by Q, and "the greatest hip-hop album ever" by New Musical Express. In honor of the 50th Anniversary of Hip-Hop and the album's 35th Anniversary, it has been reissued on 4LP in standard black vinyl.
Salt-N-Pepa – Very Necessary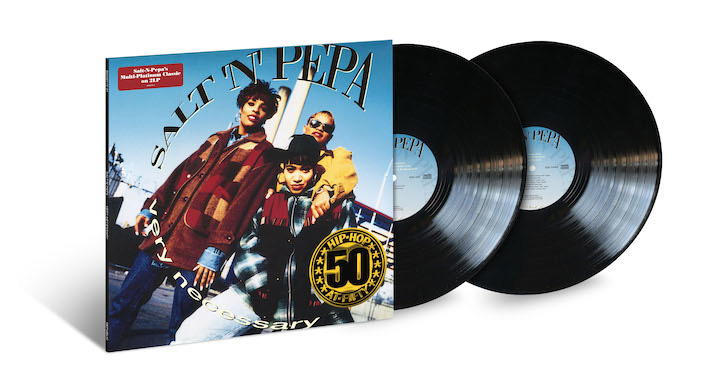 Very Necessary is the fourth studio album by hip hop duo Salt-N-Pepa, first released in 1993. In celebration of its 30th Anniversary, this 2LP reissue is being released on black vinyl.
Ice Spice – Like..? – Limited Edition Vinyl EP
Named after one of her signature catchphrases, Like..? is a showcase for 23-year-old rapper Ice Spice's defiant charm, packed with Instagram-caption worthy lyrics and inventive instrumentals from Ice and her frequent collaborator and EP executive producer RIOTUSA.
Hip-Hop 50 Bling Hoodie
This black hoodie pays tribute to the history of hip-hop with a remixed version of the Hip-Hop 50 logo on its back.
Hip-Hop 50 Sedgwick Ave T-Shirt
This stylish t-shirt celebrates 50 years of hip-hop, with a print of the legendary Sedgwick Avenue and the Hip-Hop 50 logo.
Gang Starr – Daily Operation (Limited Edition 2LP)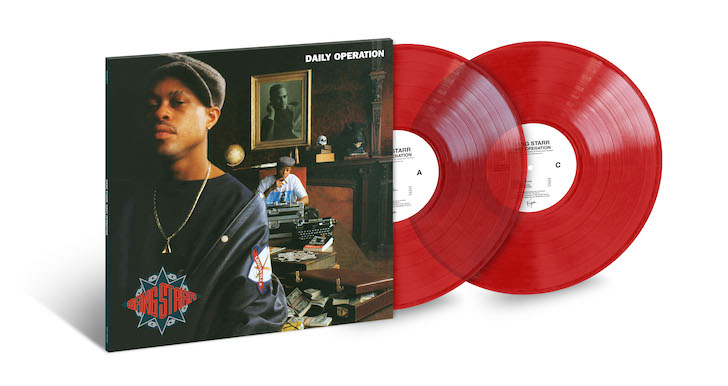 Daily Operation is the third studio album by Gang Starr. It was released on May 5, 1992 and peaked at number 65 on the Billboard 200 chart. In honor of the 50th Anniversary of Hip Hop, it's been reissued on limited edition 2LP translucent red vinyl.
Rakim – The 18th Letter (Limited Edition 2LP)
The 18th Letter is the debut solo album of American MC Rakim, released on November 4, 1997. In honor of the 50th Anniversary of Hip Hop, it's been reissued on limited edition 2LP grape vinyl.
The Roots – Phrenology (Limited Edition 2LP)
Phrenology is the fifth studio album by American hip hop band The Roots, released on November 26, 2002. In honor of the 50th Anniversary of Hip Hop, it's been reissued on limited edition 2LP tan vinyl.
Kurtis Blow – Kurtis Blow (Limited Edition Blue LP)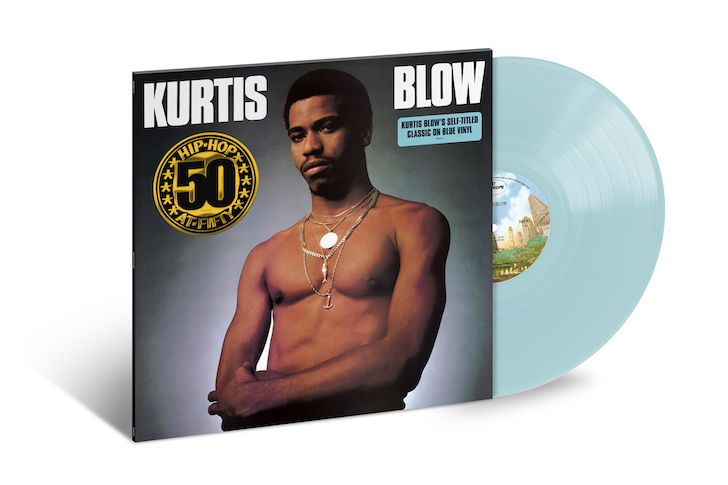 The self-titled Kurtis Blow album was a major milestone in not only Kurtis Blow's career; it helped swing doors wide open for the commercialization of hip-hop, which would lead to radio dominance for decades thereafter. In honor of the 50th Anniversary of hip hop, it is being released in limited edition light blue T6 translucent vinyl.
Joe Coscarelli – Rap Capital: An Atlanta Story
An "impassioned tribute" to the most influential music culture today, Rap Capital is a masterful, street-level story of art, money, race, class, and salvation from acclaimed New York Times reporter Joe Coscarelli.
J.Cole – 2014 Forest Hills Drive Vinyl
2014 Forest Hills Drive received critical acclaim upon its release, with many praising J. Cole's storytelling abilities and personal growth as an artist. The album was also a commercial success, debuting at number one on the US Billboard 200 and eventually being certified triple platinum by the Recording Industry Association of America (RIAA).
Dr. Dre – The Chronic LP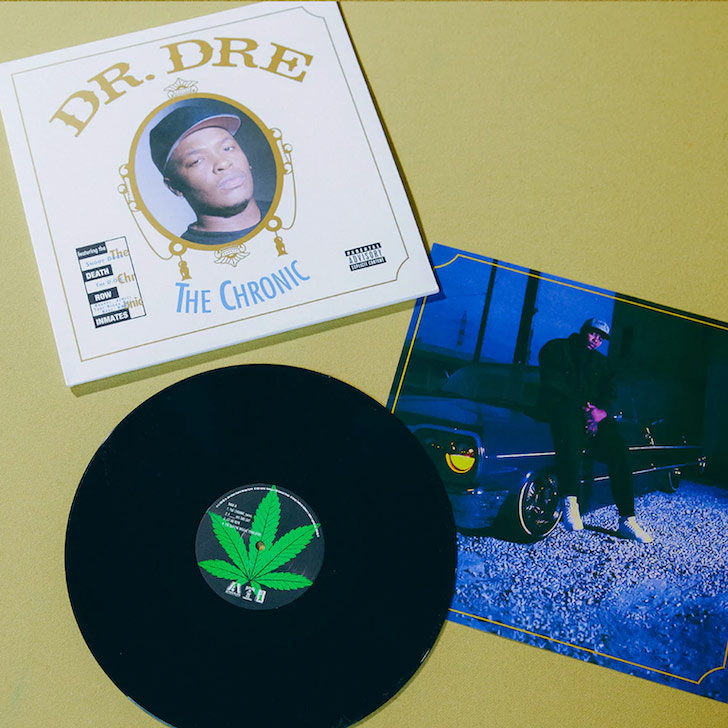 The classic album is finally back on vinyl. Hits include "Nuthin' But a 'G' Thang," "Let Me Ride," and more.
The RH Factor – Hard Groove (Verve By Request Series) 2LP
With this reissue, Verve By Request celebrates the 20th anniversary of this landmark, genre-busting album, conceived, led, and produced by trumpeter Roy Hargrove, who considered it a tribute to his childhood love of hip-hop. Featuring a 10-piece band, special guests include D'Angelo, Q-Tip, Erykah Badu, and Anthony Hamilton.
2Pac – 2Pacalypse Now x Joshua Vides Limited Edition 2LP
This limited edition 2LP reissue of 2Pac's first record, which was also the first hip-hop record released on Interscope. The package features a reimagined cover variant and picture disc.
Public Enemy – Enemy 01 Pullover Hoodie
This black pullover hoodie features a classic Public Enemy logo on the front with the words "Enemy 01" in large text on the back.