Fusion Meets Doo-Wop For A Tasty Treat In Frank Zappa's 'Burnt Weeny Sandwich'
With thrilling live work-outs, playful interludes and doo-wop covers, 'Burnt Weeny Sandwich' found Zappa indulging his greatest loves.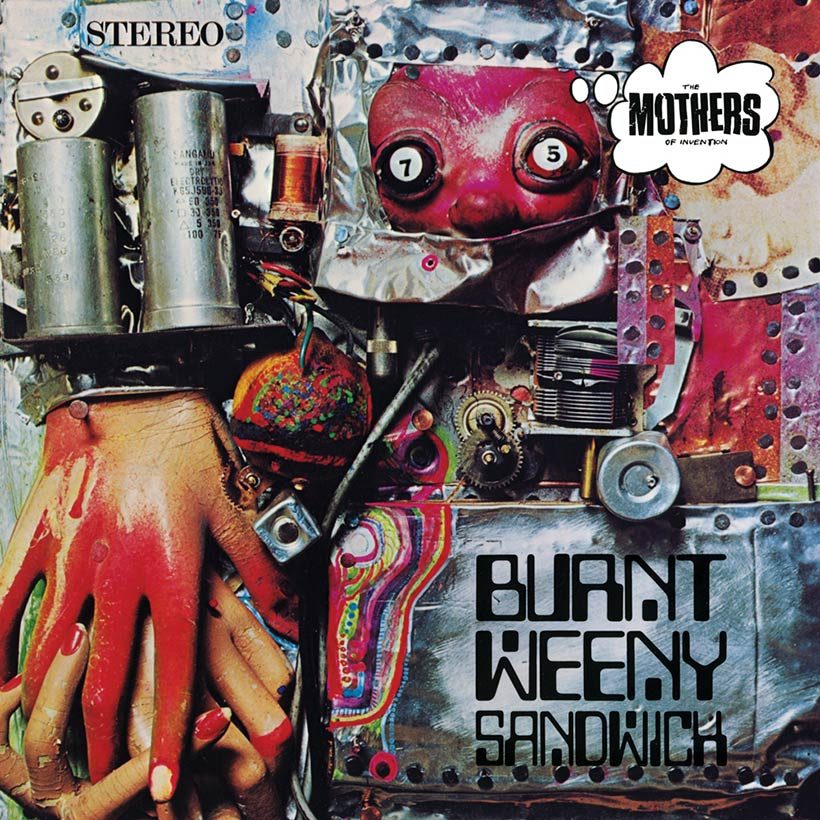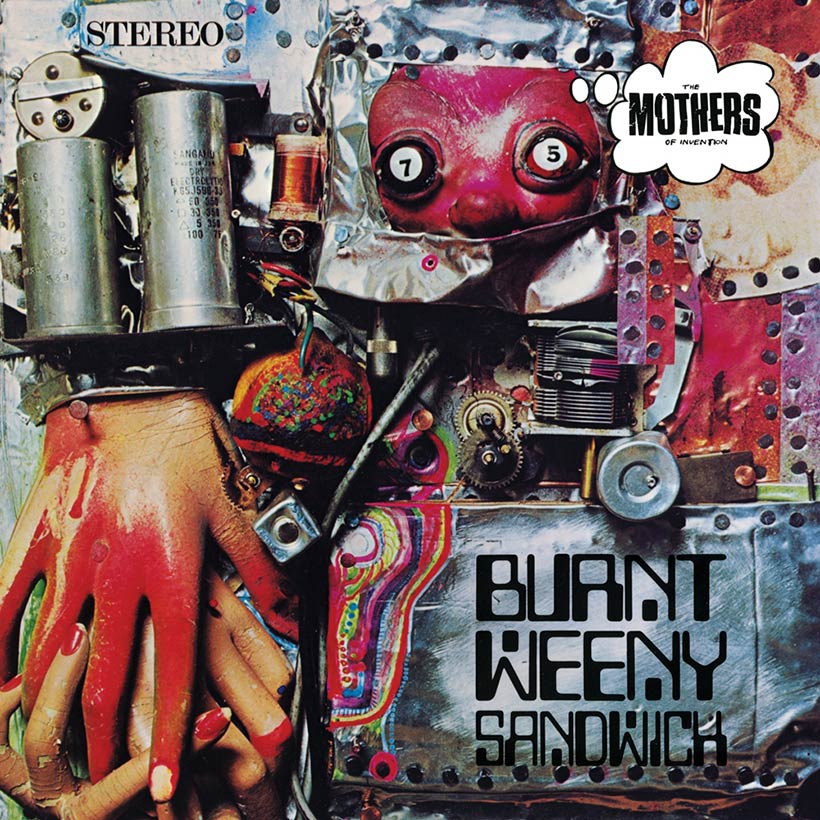 Ever prolific, Frank Zappa barely took a breath between the release of Hot Rats, on October 10, 1969, and Burnt Weeny Sandwich, on February 9, 1970. (Indeed, that album would be followed six months later by Weasels Ripped My Flesh.) Actually credited to The Mothers Of Invention, Burnt Weeny Sandwich picked up from where Hot Rats left off, pushing the boundaries of jazz fusion and experimental, avant-garde rock.
Listen to Burnt Weeny Sandwich on Apple Music and Spotify.
Where others prevaricated and agonized over studio techniques, Zappa, a force of nature, was more interested in composition and immediate results, and was equally as drawn to the experimental classicists as he was the visceral, open-chested drive of doo-wop (not to mention its frantic absurdity). As such, Burnt Weeny Sandwich is bookended by two terrific doo-wop tunes: The Four Deuces' "WPLJ" (standing for "white port and lemon juice") is a glorious romp, as is the closing take on Jackie And The Starlites' "Valarie" (released as a single with "My Guitar Wants To Kill Your Mama" on the flip).
The album's centerpiece is diametrically opposite: the lengthy "Little House I Used To Live In" gives the band full rein for a thrilling work-out. The last portion of this song was recorded during a performance at London's Royal Albert Hall, in June 1969, and the track sees Zappa indulge in put-down banter with the audience, remarking that "everyone in this room is wearing a uniform." He also plays a storming organ solo alongside a dual piano part, while Jimmy Carl Black, Ian Underwood, the horn-playing Gardner brothers, and Don "Sugarcane" Harris attain heights most rock bands simply could not achieve.
Back in the LA studio, future Little Feat main man Lowell George joined the party again, adding guitar and vocals, while Roy Estrada (who would later join George in the Feat) chipped in with bass and vocals, including the Pachuco rap on "WPLJ."
Showcasing Zappa's playful nature, Burnt Weeny Sandwich doesn't outstay its welcome. The fragment tracks, "Igor's Boogie, Phase One" and "Overture To A Holiday In Berlin" move the mood seamlessly. "Theme From Burnt Weeny Sandwich," meanwhile, was remodeled from a guitar part on "Lonely Little Girl" (from the 1967 sessions for We're Only In It For The Money), so there's a good chance Billy Mundi played the drums here. It is a fruitful piece of recycling, with Zappa and percussionist Art Tripp adding new layers of rhythm.
Original vinyl pressings of Burnt Weeny Sandwich included a large black-and-white fold-out poster – triple-folded and double-sided – that remains a collectors' item today. The anarchic graphic artist Cal Schenkel provided the cover artwork again (his stunning résumé also includes the artworks for Uncle Meat, Cruising With Ruben And The Jets, and many others), adapting a punky-looking montage. The album title, which sounds vaguely seedy and sinister at the same time, was actually a reference to one of Zappa's favorite quick studio snacks: a hot dog on a fork, cooked over an open flame on a stove, burned up real nice and shoved into a piece of white bread.
The album itself, meanwhile, remains a tasty treat for one and all.
The 180g vinyl reissue of Burnt Weeny Sandwich can be bought here.