Celebrating Bob Marley's Legacy On 4-20
"Bob Marley's music just unifies everyone" and "every generation can listen to it."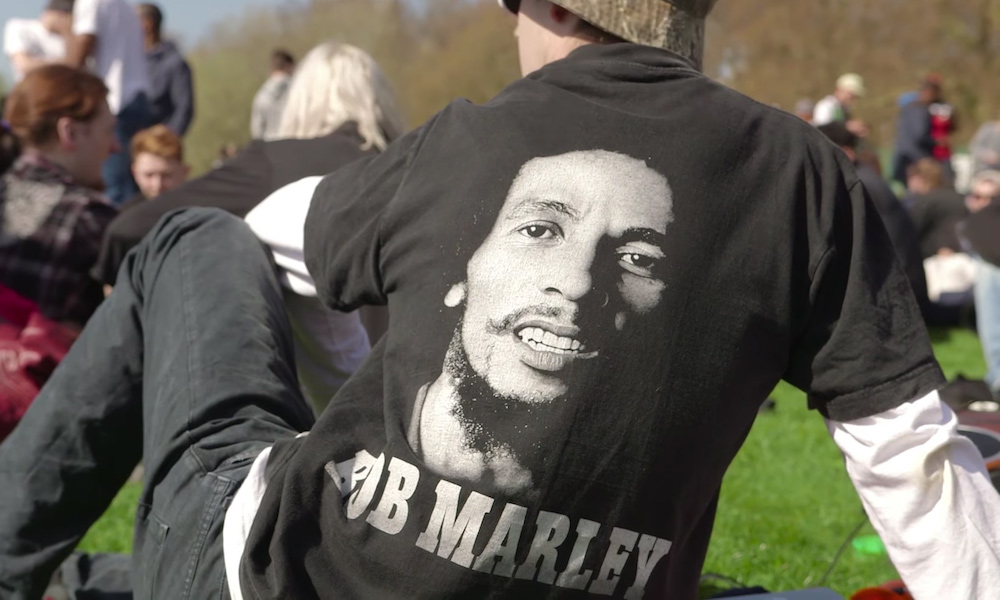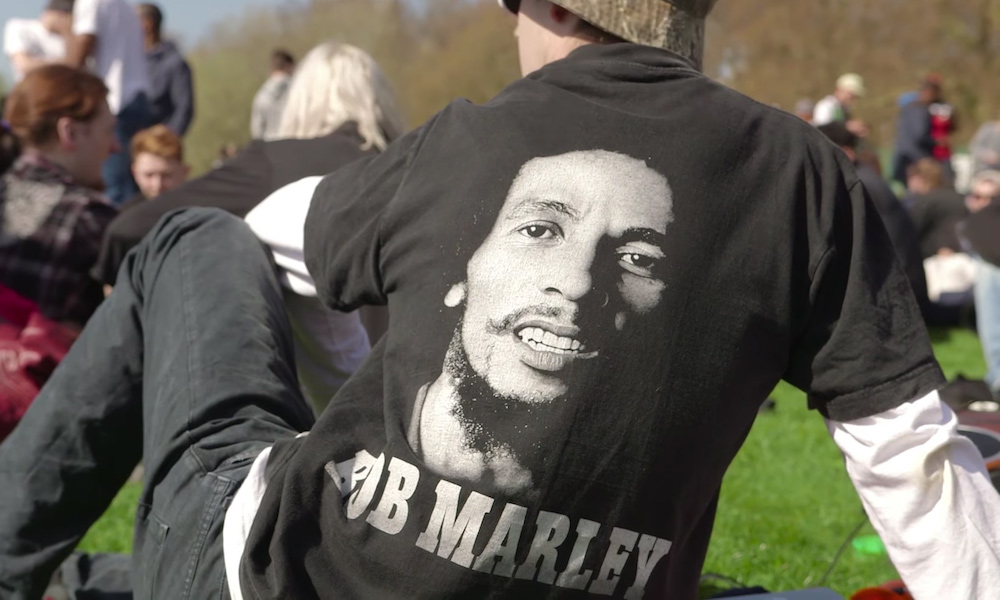 As marijuana enthusiasts around the world gather to celebrate the "unofficial holiday" of 4-20 on 20 April, it also means celebrating the music and legacy of reggae icon Bob Marley who has long been synonymous with the holiday.
Nearly 40 years after his passing, uDiscover headed to Hyde Park, London to find out what Bob Marley means to people celebrating 4-20, the annual celebration of cannabis culture.
As a diverse crowd gathered on the spring day, everyone could agree that a large part of Marley's appeal was his message of unity and love.
"When I think of Bob Marley's music, I think of someone who was trying to change something" said one student.
"Bob Marley's music just unifies everyone" and "every generation can listen to it."
Back in 2011, his son Ziggy Marley wrote an open letter on Billboard, espousing his personal beliefs behind the meaning of the "4-20" holiday.
"For me, 4/20 means more than just a day to relish in the delights of nature's oral herbal bliss. It is a day of an idea, of a philosophy that has been planted but is yet to be reaped. A solution for the fix."
For decades now, Bob Marley and the Jamaican flag have become the unofficial symbols of the cannabis community. His image can be found on countless dorm room walls, festivals flyers marijuana paraphernalia.
When Bob Marley and the Wailers released their breakthrough top 10 album in the US, Rastaman Vibration on 30 April 1976, it included a message inside the gatefold sleeve that read: "This album jacket is great for cleaning herb."
Marley viewed marijuana as a spiritual tool and was very open in interviews about its use and Rastafarian culture. While the original origins of the holiday have been debated, what remains is a celebration of Marley and all that he stood for.
Listen to the best of Bob Marley on Apple Music and Spotify.
Format:
UK English