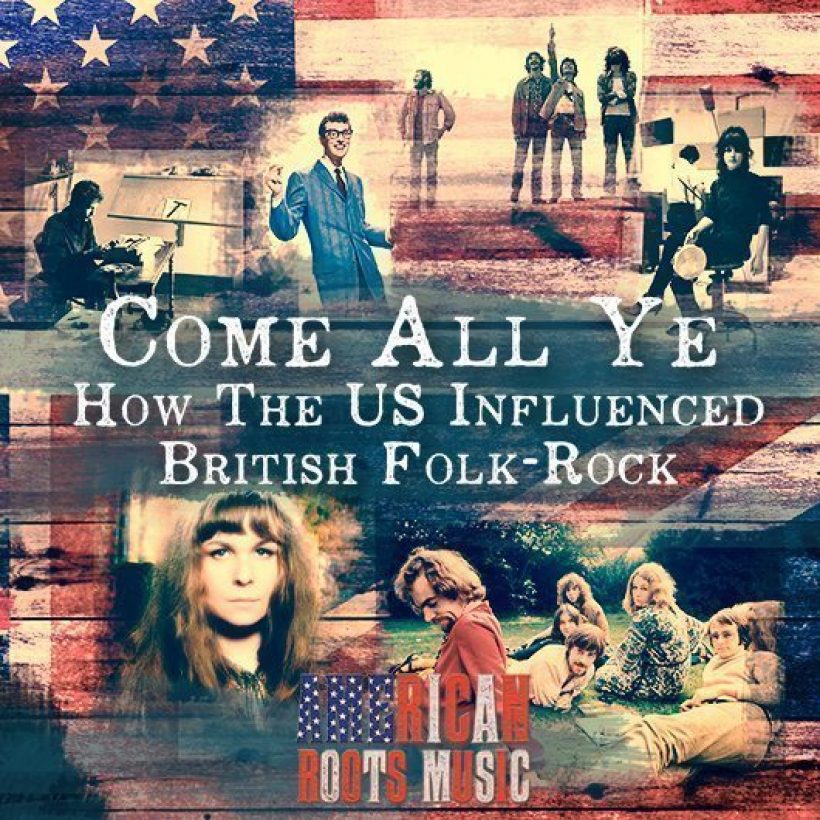 Sandy Denny and Fairport Convention are often regarded as the very definition of British folk-rock, but their influences ran far deeper than that. Though, in the early 70s, they helped spearhead the scene with which they'll always be associated, Denny's songwriting was influenced by US rock'n'roller Buddy Holly, while Fairport Convention adopted the male and female lead-vocals configuration of West Coast psych icons Jefferson Airplane.
On 27 April 2016, Denny was inducted into the Radio 2 Folk Awards Hall Of Fame. During the ceremony, Rufus Wainwright performed 'Who Knows Where The Time Goes?' backed by a group led by original Fairport Convention members Ashley Hutchings and Simon Nicol. Sandy and Trevor Lucas' daughter, Georgia, was there, having flown over especially from Australia for the event; she was seated with Linda Thompson, one of Sandy's oldest friends. The two first met (when she was still Linda Peters) at the Troubadour Folk Club in 1966.
With Sandy Denny's I've Always Kept A Unicorn: The Acoustic Sandy Denny collection revealing the inner workings of some of her finest songs, Denny biographer Mick Houghton (whose biography lends the collection its title, and is out now in paperback via Faber & Faber) traces some of the more surprising influences on her work: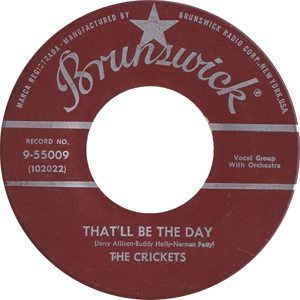 Buddy Holly
Buddy Holly and Chuck Berry were the two great singer-songwriters of the rock'n'roll era, and Holly was Sandy Denny's first pop crush; the 12-year-old Sandy was distraught when she heard that he had died. One of the delights of I've Always Kept A Unicorn: The Acoustic Sandy Denny is the discovery of three previously unreleased demos from The Bunch sessions, recorded at the end of 1971. They include two Holly songs, 'Love's Made A Fool Of You' and 'Learning The Game', as well as The Everly Brothers' 'When Will I Be Loved', sung as a duet with Linda Thompson (then Peters).
Selected track: 'That'll Be The Day' (single A-side, 1957)
Holly's first Billboard No.1 with The Crickets. It's a measure of Buddy Holly's progressive writing that it lends itself to a simple acoustic treatment, just as his songs were so readily adaptable by The Beatles, The Hollies and so many other British beat groups.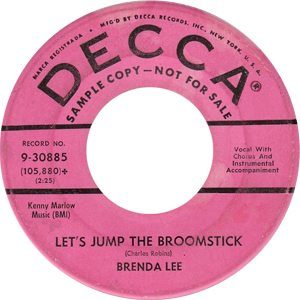 Brenda Lee
Brenda Lee had over 20 UK hits between 1960 and 1965, even surviving the onset of Merseybeat, but she had many more hits in the US. Generally, the British public seemed to prefer her uptempo rockers, while fans back home favoured her ballads. Arguably the most important (and certainly the most successful) female rock'n'roll singer, Lee delivered her ballads with a lovesick yearning that anticipated the style of the confessional singer-songwriters of the early 70s.
Selected track: 'Let's Jump The Broomstick' (single A-side, 1959)
This was a hit in the UK just as Denny turned 14. She covered the song on her debut solo album, The Northstar Grassman And The Ravens.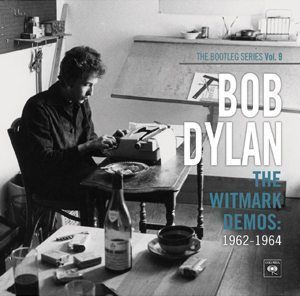 Bob Dylan
Dylan was a huge influence on the young Sandy Denny, inspiring her by example to write her own songs, which virtually no other female British folk – or even pop – singer was doing in 1965. Her first home demos include a compelling take on 'It Ain't Me Babe'; her recordings with Fairport during 1968/69, with Fotheringay in 1970, and on her first two solo albums all drew from Dylan's rich repertoire. When she began playing with Fairport again in 1974 it was initially by encoring Dylan songs.
Selected track: 'Tomorrow Is A Long Time' (from The Bootleg Series Vol 9: The Witmark Demos 1962-1964, 2010)
Denny first recorded it for the Sandy album in 1972, and it featured in the setlist during her final tour in November 1977, barely six months before her death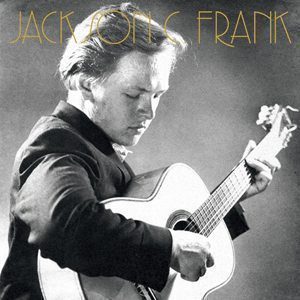 Jackson C Frank
Denny once described Jackson C Frank as "my first songwriting influence". He arrived in London in 1965 and was her boyfriend for a year, until summer 1966, when he returned to the US. Frank shared a house in London's East End with Paul Simon, who produced his sole album, released at the end of 1965; Bert Jansch thought Frank's impact on London's folk scene was greater than Dylan's. Born in Buffalo and injured in a school house fire that killed 18 classmates, before heading to London Frank hung out with future Steppenwolf singer John Kay. "He wasn't writing then but the guitar and his voice were his own," Kay recalled. "We played mostly blues but he put his own spin on it. He was intense; he was always lost in the song when he was performing. Bloody but unbowed, that was Jackson."
Selected song: 'You Never Wanted Me' (from Jackson C Frank, 1965)
One of two Frank songs that Denny recorded in 1967 (the other was 'Milk And Honey'). His signature song, 'Blues Run the Game', was a 60s folk club staple which turned up among Nick Drake's early demos and was more recently recorded by Laura Marling.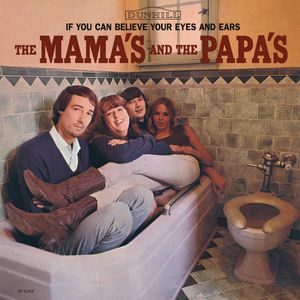 The Mamas And The Papas
Sandy Denny sang with The Strawbs for the best part of a year before leaving the group in the summer of 1967. They very rarely played live, but recorded an album in Copenhagen, All Our Own Work, which remained unreleased for six years. At the time of recording, The Strawbs were an acoustic pop-folk group performing original material that was usually written by mainman Dave Cousins, and which was heavily influenced by The Beatles, The Byrds and The Mamas And The Papas, whose distinctive harmonies Cousins was looking to emulate (check out 'Nothing Else Will Do' and 'On My Way' to see how close they came). Denny met and spent time with "Mama" Cass Elliot shortly before Elliot's death in London in 1974.
Selected track: 'California Dreamin'' (from If You Can Believe Your Eyes And Ears, 1966)
A perfect example of how US folk musicians were inspired by The Beatles and British Invasion groups. This was America fighting back with a new genre soon branded "folk-rock"; at their peak in 1966, with two chart-toppers among six Top 5 hits, the flamboyant Mamas And The Papas were seen as America's answer to The Beatles.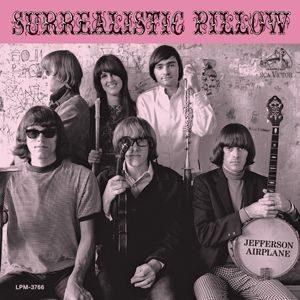 Jefferson Airplane
Described early on as "England's Jefferson Airplane", Fairport Convention, formed in May 1967, very effectively captured a US West Coast sound. Both groups were initially fronted by female singers: the formidable Grace Slick in the Airplane and the much underrated Judy Dyble in Fairport. Dyble was replaced by Sandy Denny in May 1968, just as the group released its self-titled debut album. "I wish they'd had a terrible singer between me and Sandy," said Judy Dyble, "because I'll always be compared to her."
Selected track: 'Plastic Fantastic Lover' (from Surrealistic Pillow, 1967)
A fiery psychedelic song which Fairport played live during 1967.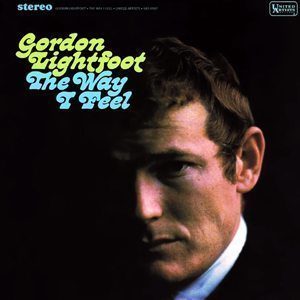 Gordon Lightfoot
When Sandy joined Fairport, the fact that there was a certain shared repertoire facilitated the transition from her singing in folk clubs to joining a full-on rock group. Both were also known for covering contemporary US singer-songwriters. Gordon Lightfoot's 'Early Morning Rain' was a British folk scene staple, as was Tom Paxton's 'The Last Thing On My Mind', which Denny (and many others) recorded in 1967. Fairport's more eclectic repertoire drew heavily from songs by Erik Anderson, Richard Fariña, Emmit Rhodes, Phil Ochs, Joni Mitchell, Leonard Cohen, Tim Buckley and Bob Dylan. Lightfoot was as close a rival to Bob Dylan as anyone and he foreshadowed work by other major Canadian singer-songwriters, such as Mitchell, Cohen and Neil Young.
Selected track: 'The Way I Feel' (from The Way I Feel, 1967)
Fotheringay's arrangement of the song helped define the group's sound. It was also the first song they recorded for Fotheringay, released in June 1970, and the only album the group released during Denny's lifetime.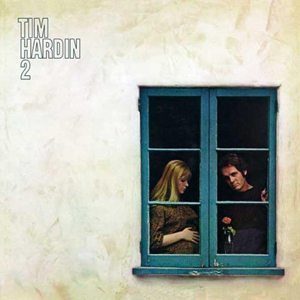 Tim Hardin
In the years following Liege & Lief, Fairport Convention moved away from covering contemporary songwriters to the extent that they had in the past. Iain Matthews, who left the group in January 1969, took on that mantle in his solo albums and with Matthews Southern Comfort, who enjoyed a No.1 UK hit with Joni Mitchell's 'Woodstock'. To this day, Matthews continues to combine original material with sublimely tasteful covers, including songs by Steve Young, Gene Clark, Richard Fariña, Mickey Newbury and Tim Hardin. In 2000, Matthews recorded an entire album of Sandy Denny songs called No Grey Faith.
Selected track: 'Tribute To Hank Williams' (from Tim Hardin 2, 1967)
Recorded on Matthews' Journey From Gospel Oak (1972), the haunting original appeared on Tim Hardin's second LP. Matthews says that when he joined Fairport he turned up with a bundle of LPs under his arm: "It was a mish-mash from Tim Hardin to The Kinks. I probably got the job because of my taste in music."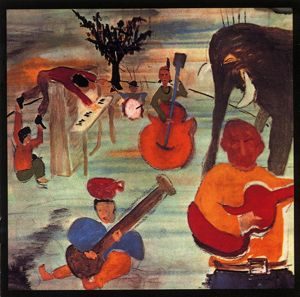 The Band
Music From Big Pink turned the rock world on its head at the close of the 60s. It certainly inspired Fairport's radical approach to traditional British music in the months after the group's tragic motorway crash in May 1969, in which drummer Martin Lamble was killed; they vowed to continue but felt they could no longer return to their old repertoire. The resulting album was the monumental Liege & Lief. Though Big Pink is steeped in roots music, it comprises original songs from Band members Robbie Robertson, Rick Danko and Richard Manuel, with a little help from Bob Dylan.
Selected track: 'This Wheel's On Fire' (from Music From Big Pink, 1968)
A "Basement Tapes" classic that was also a UK hit for Julie Driscoll; both versions rank among the best Dylan covers of all time.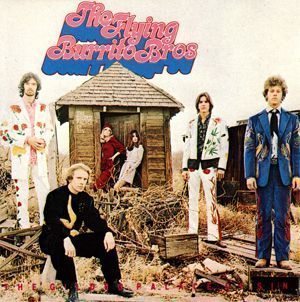 The Flying Burrito Brothers
The Byrds were a significant influence on Fairport, particularly their bold but respectful treatment of authentic country music on Sweetheart Of The Rodeo. The short-lived Byrds' line-up featuring Gram Parsons ended abruptly when Parsons left after a European tour in 1968; he quickly formed the Flying Burrito Brothers with Byrds' founder member Chris Hillman. Their music was much admired by Denny and future husband Trevor Lucas, whose love of country-rock became a crucial ingredient in Fotheringay, the group they put together at the beginning of 1970 following Sandy's surprise departure from Fairport.
Selected track: 'Christine's Tune' (from The Gilded Palace Of Sin, 1969)
'It'll Take A Long Time', the opening track on Denny's second solo album, Sandy, revels in the Burritos' Cosmic American Music and even features their pedal steel man "Sneaky" Pete Kleinow.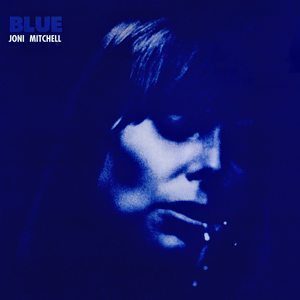 Joni Mitchell
Like Sandy Denny, Mitchell started out in folk clubs. Unlike Denny, however, she was unbelievably prolific as a writer and would set the benchmark for female singer-songwriters through the 70s and way beyond. If Sandy Denny was seen as Britain's equivalent to Joni Mitchell, then she didn't enjoy the comparison and would often comment that she thought Mitchell's songs were too open and too revealing. By contrast, Denny's songs were invariably lyrically opaque, sometimes even cryptic. "I don't really want people to know what I'm talking about," Sandy would say when critics questioned her impenetrable lyrics.
Selected track: 'River' (from Blue, 1971)
For all Denny's protestations, it's hard to believe she didn't admire Mitchell's work. "The only one I play is Blue," she sings on the last demo she is known to have recorded. "It makes me think of you."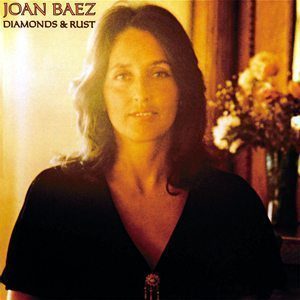 Joan Baez
Joan Baez's early albums for Vanguard mostly comprised traditional folk ballads from British and American sources; more than anybody else, Baez influenced wannabe female folk singers in Britain, especially in 1964 and '65. The likes of Maddy Prior, Shelagh McDonald and Marianne Faithfull all acknowledged Baez as a key influence, though Denny never spoke about her in interviews. Yet when she released her first two – essentially folk – albums for Saga, in 1967, critics commended her way of sustaining a note as trademark Baez. As early as 1963, Baez had begun covering Bob Dylan's songs and she definitely helped introduce him to a broader audience. Like her closest US rival, Judy Collins, it was years later that she began writing her own material.
Selected track: 'Diamonds And Rust' (from Diamonds And Rust, 1975)
Released by Baez in 1975, it was recorded for her album of the same name after switching from New York folk label Vanguard to the Hollywood-based A&M. The lyrics refer to her relationship with Bob Dylan.
Purchase I've Always Kept A Unicorn: The Acoustic Sandy Denny here:
Format:
UK English