'The Screams Were So Loud': Glen Campbell's Last Show As A Beach Boy
Glen's four-month spell ends as Bruce Johnston takes over in Brian Wilson's touring role.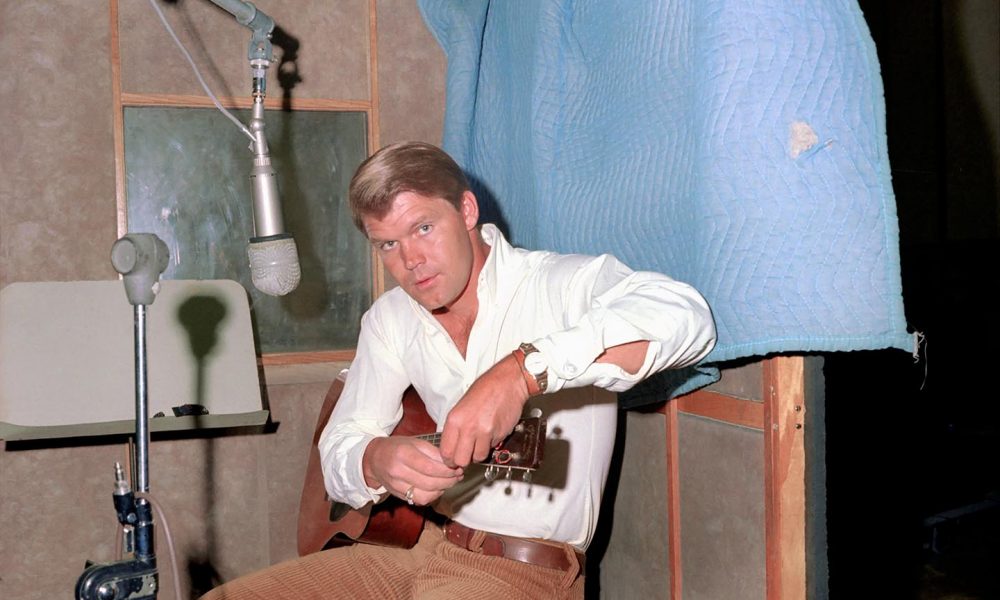 It was the brief period when the golden-haired guitarist hooked up with the sun-kissed heroes of harmony. At the end of an enforced, four-month spell filling in for Brian Wilson on stage, Glen Campbell played his last show as a temporary member of the Beach Boys on April 24, 1965.
Campbell was in continuing demand as a studio session player and releasing his own material when he was asked to deputise for an ailing Wilson for the first time on December 24, 1964. That show took place at the Sam Houston Coliseum in Houston, Texas. Glen was 28.
'Can you be here tomorrow?'
He later recalled in Keith Badman's book The Beach Boys: The Definitive Diary of America's Greatest Band on Stage and in the Studio: "Mike [Love] and Carl [Wilson] called me on a Wednesday and said, 'Glen, can you be here tomorrow? You gotta play bass and do Brian's part.' I said, 'Sure.' I had been doing their sessions, so I could easily fill in.
"The only problem was, I didn't know all the words to the songs. They'd be singing 'Pasadena," and I'd be singing something else. I didn't know what I was saying. But the screams were so loud from the girls, you'd walk onstage and you couldn't hear a thing anyway."
Brian stays home
By the time of the April 24 show at the Washington Coliseum in Washington, DC, it had been officially announced that Wilson would no longer tour with the group, instead staying home to write. But now, former Rip Chords member Bruce Johnston, just 20, was on hand, and he took over guitar and vocal duties from Campbell. "I've known these guys for three or four years," said Johnston. "It's groovy on the road with them. They never hassle. It's a gas and I just dig them."
When Campbell died at the age of 81 in August 2017, the Beach Boys' Mike Love wrote in a Facebook post: "I've never met a more talented person in all the years we have been in the music business and never had a better time on tour than the time spent with Glen. His sense of humor was incredible and we never laughed so much as when he was with us."
Listen to the best of the Beach Boys on Apple Music and Spotify.