'Sports': Huey Lewis & The News In A Field Of Their Own
Success came quite late to the New Yorker born Hugh Cregg III.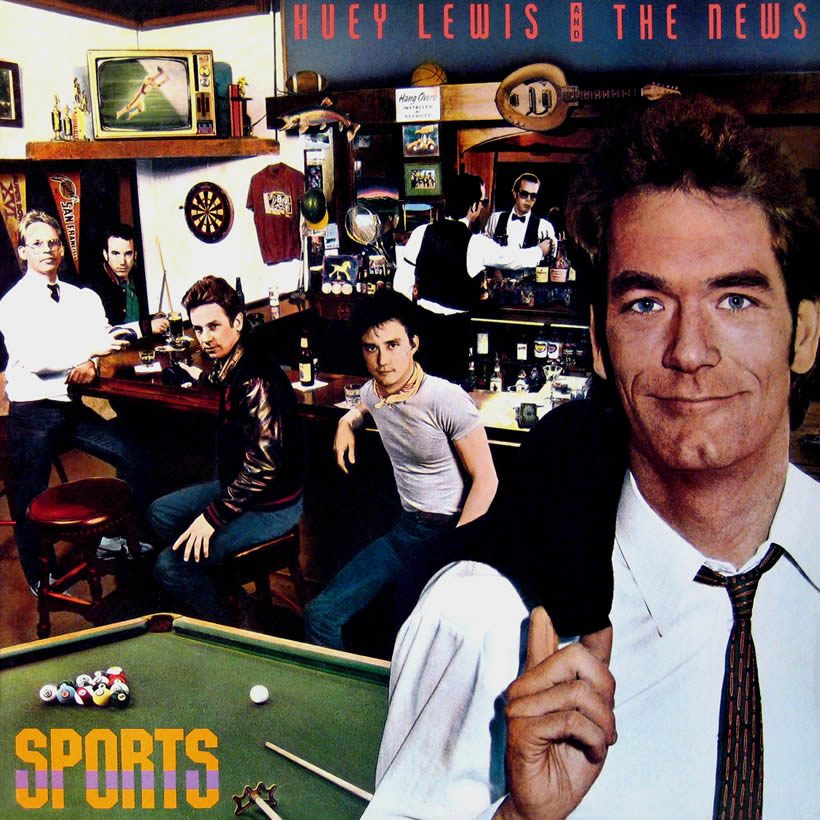 Success came quite late to Huey Lewis. The New Yorker born Hugh Cregg III had just turned 30 when he and his band, the News, made the most modest of debut showings on the American album chart. Their self-titled Chrysalis set peaked just outside the official rankings at No.203 in 1980.
Three years later, the band were the toast of America. After a Top 15 album in Picture This, their third album Sports completed a long journey: having entered the bestsellers in October 1983, it finally climbed to No.1 on June 30, 1984.
The key that opened the door to huge album sales for Huey Lewis and the News was a string of hit singles. Nicky Chinn and Mike Chapman's song "Heart and Soul" was first released by the band Exile in 1981. Then it became the first big one from Sports, climbing to No.8 towards the end of 1983. Come the new year, the group were back with "I Want A New Drug," the first of three 1984 hits to peak at No.6, along with "The Heart of Rock 'n' Roll" and "If This Is It."
Huey Lewis And The News - Heart And Soul (Official Music Video)
The cumulative effect on Sports was undeniable. The album ended the ten-week run at the top of the Footloose film soundtrack. Even though it only spent one week at No.1 before giving way to Bruce Springsteen's Born In The USA, Lewis and co.'s record went on to seven million sales in the US alone. When 1984 ended, Sports was America's second favorite album of the year, second only to Michael Jackson's Thriller. 
Listen to the 80s Classic Hits playlist for more classic 80s songs.
Further multi-platinum glory continued throughout the 1980s for Huey and the boys. 2020 brought a chart return with their tenth album Weather, which was recorded before the announcement of Lewis' sad hearing loss from Ménière's disease.