'I Told You Baby': More Vintage Vee-Jay Blues From Jimmy Reed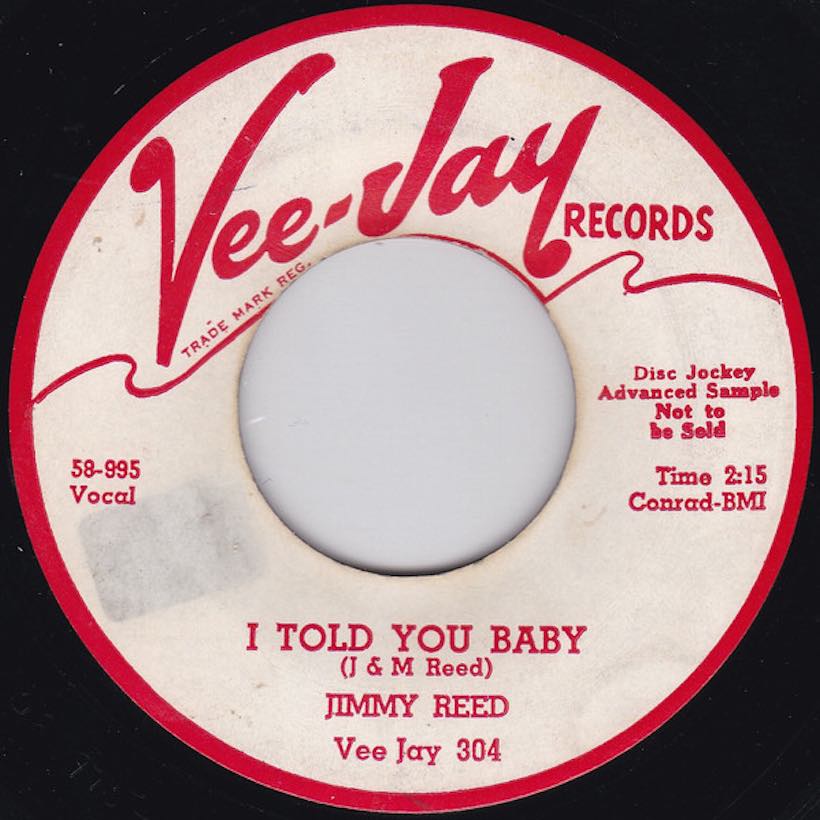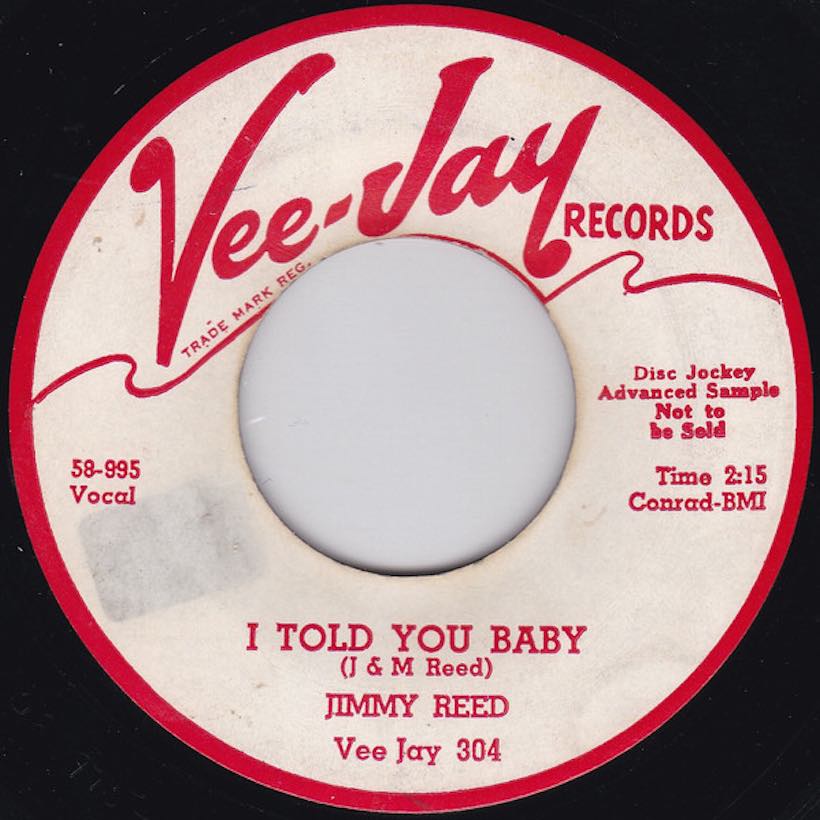 The blues master from Dunleith, Mississippi, Jimmy Reed himself, was at it again as the new year of 1959 dawned. Now aged 33, Reed had half a dozen top ten R&B hits to his name — including two with his most recent releases 'Honest I Do' and 'I'm Gonna Get You Baby' — when he made a new showing on Billboard's Hot R&B Sides chart for 5 January with 'I Told You Baby.'
Over at Brunswick Records, Jackie Wilson was continuing his reign on that countdown with the seminal 'Lonely Teardrops,' which would rule the roost for seven weeks. Reed, in his heyday at the Vee-Jay label, entered the chart alongside Fats Domino's 'Coquette' and Baby Washington's 'The Time.' There were also entries, which might now raise an eyebrow, by artists whose core audience was in pop, not R&B, such as Ricky Nelson with a re-entry for 'Lonesome Town' and Connie Francis with 'My Happiness.' Even Tommy Dorsey and his Orchestra were on that first survey of the new year with 'Tea For Two Cha Cha.'
The easy swagger of 'I Told You Baby,' illustrated as so often by Reed's lyrical harmonica playing, cut an infectious groove that faded almost before it had started, on a single with a duration of precisely 2'19". He wrote it with his wife Mary, also known as Mama, who also sang uncredited backing vocals on many of Jimmy's recordings. Although this new 45 was perhaps a little too slight to become one of his biggest hits, it climbed to No. 19, backed by the catchy instrumental 'Ends & Odds.'
An interesting perspective on the standing of Reed and his fellow blues notables at the time came from Vee-Jay president Ewart Abner. In an April 1959 interview with Billboard, in which he was oddly named Abner Ewart, he was described as "the man who makes those great records with such outstanding rhythm and blues artists as Jimmy Reed."
Abner talked about the R&B market of the day, in which even though he could sell "75,000 to 100,000 copies of a Jimmy Reed record," there were frustrations. "You've got a group of top names in this field who are always going to sell, people like B. B. King, Bobby 'Blue' Bland, Little Junior Parker, Muddy Waters and Jimmy Reed," he said.
"You lose out, however, because it's practically impossible to get a new artist started in the field anymore. Why? Simply because the record companies and the independent distributors pump out so many records today that are designed for the big volume market, that anything with any kind of limited potential to start with doesn't have a chance."
As it turned out, the future Rock and Roll Hall of Fame inductee had only one more top ten R&B single in him, with his 1961 trademark 'Bright Lights, Big City.' But 'I Told You Baby' was another ingredient in a catalogue that would influence blues and rock audiences, and fellow artists, right up to the present day.
'I Told You Baby' is on Mr. Luck: The Complete Vee-Jay Singles, which can be bought here.
Follow the Blues Classics playlist.
Format:
UK English