25 Years After 'Guyville', Liz Phair Is Wiser And Still Whip-Smart
Indie darling Liz Phair talks the role of artists, her groundbreaking debut, 'Exile In Guyville', and her lo-fi legacy that inspired generations of songwriters.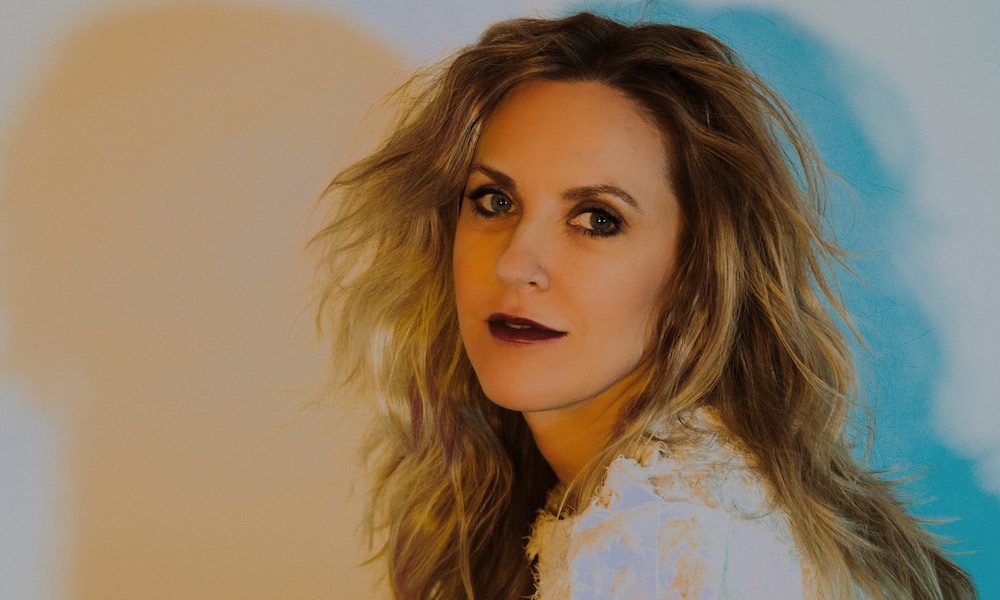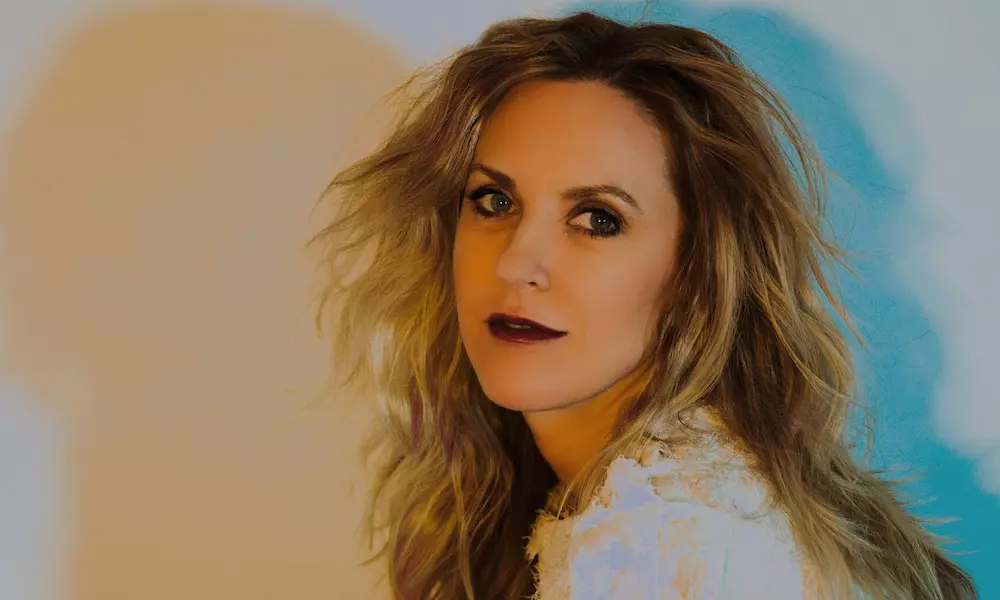 Decades later, a different monolithic 'Exile' album is being feted. Equally seismic in its influence, Liz Phair's audacious debut, Exile In Guyville, turned 25 on 22 June 2018, and with it a series of reissues, touring and an equal amount of think-pieces have followed in its wake.
Famously a song-by-song rejoinder to The Rolling Stones' Exile On Main St and the male-centric rock world, Exile In Guyville secured Phair's spot in the closely-guarded indie rock scene and blew open the escape hatch for other female songwriters to follow.
Since her early Girly-Sound demos to the polished pop of her self-titled 2003 album, Liz Phair has given voice to the interior lives of women, and all the messy politics of self-identity and desire that come with it. Both hailed and derided for her sexual candour, Phair's unapologetic songcraft inspired a generation of songwriters and set the stage for the current female-driven indie-rock scene of today, whether they know it or not.
Now Phair's trailblazing catalogue is getting the legacy treatment, with a deluxe reissue of Guyville, an expansive box set by Matador, Girly-Sound To Guyville and Capitol reissuing her trio of records with the label including Whip-Smart, whitechocolatespaceegg and Liz Phair.
With a new album on the way, a two-book deal and an upcoming fall tour, it's never been a better time to be Liz Phair. uDiscover Music caught up with the singer-songwriter before she embarks on her Amps On The Lawn tour, starting 6 September, to talk about performing her old catalogue, being the progenitor of "bedroom pop" and the joys of blocking people on Twitter.
"One of the great blessings of having a career in the arts is that posterity keeps a record for you," says Phair on her recent spate of reissues. "I'm not someone who keeps a lot of nostalgic artifacts, so it's nice to be able to go back and learn something from yourself."
Recorded back in 1991, Phair's early bedroom tapes under the moniker Girly-Sound set the roadmap for what would become Guyville and her signature sound. A series of raw, lo-fi recordings, they gained traction in the underground tape scene and later became highly sought-after bootlegs following Phair's ascent to rock stardom. Now with the tapes officially released, Phair marvels her early experimentations.
"It's very strange" says Phair, "I had sort of a split reaction where in one sense I was impressed I could have written sophisticated material at such a young age and at the same time I was mortified by how inexperienced, silly and stupid I was willing to be on tape" [laughs].
Musicians have been experimenting with lo-fi home recordings since the 70s, but there was something markedly different about Phair's bedroom compositions: confessional in tone, but stylistically confident in their lyricism and delivery. While the term "bedroom pop" didn't surface until the 2010s before going on to reach its critical mass as a Spotify genre, Phair is proud to have been one of its earliest practitioners.
"I'm thrilled to pieces that there's an actual name for my genre," she says. "Bedroom pop is what I was always doing, and I think it's a great way for people who might be shy to be a performer. I think it creates the space to let you be who you actually are without having to conform to one identity or the other. I hope it reads on my epitaph that 'She was bedroom pop'."
Following the explosive success of Guyville, Phair would be crowned as the next "rock'n'roll star" on the cover of Rolling Stone, but it would also become the golden handcuffs of her career, the yardstick by which all other output would be measured.
"I retreated after the big publicity that I got for Exile In Guyville," says Phair. "I kind of wanted to stop. I still thought of myself as a visual artist and I'd been shocked by the amount of territory that that release had taken up in my life. So, I sort of hid back in the bedroom pop."
During the process of recording her follow-up, Whip-Smart, Phair turned in 12 songs that encapsulated her wild ride to fame, but as her lawyer told her: "Nobody wants to hear 12 songs about the business." Going back to the drawing board, Phair struggled to get back to that personal tone that fuelled her first record.
"It just takes over your life. It takes up a certain number of hours in your day and that's less time that you're observing the world and having quiet insight, having these kinds of poetic moments that make lasting music distinctive."
Given that "mo' money, mo' problems" wasn't something that would fly in the world of indie rock, Phair started anew for her major-label debut and brought along her Guyville cohort, producer Brad Wood (Pete Yorn, Placebo). The result was a mix of more fully-formed Girly-Sound demos, among them 'Go-West', the conversational wit of 'Chopsticks' and psyched-out indie anthem 'Supernova'.
Four years later, Phair returned with the tongue-twisting whitechocolatespaceegg, which had all the hallmarks of a Liz Phair record but also contended with the duel identities of "Liz Phair" the rock star and Elizabeth Clark, the newly-minted mother.
"I think people still wanted me to be the tough chick in the rock'n'roll scene," Phair says. "You know going out at night and being super lonely, but I was the opposite of lonely at that point. I was pregnant and gave birth in the span of the recording of that record." As she sings on 'Perfect World': "I know I was born to lead a double life".
Liz Phair - Polyester Bride
This duelling dichotomy has allowed Phair to have a personal life while co-existing with the public persona that has defined her since Guyville.
"It was very hard to figure out who I was when I was two different people," says Phair. "They didn't always have as much to do with each other as people would want. It caused me to distance myself from my early work and that didn't make me particularly happy. I feel like I finally came out to the public as having a dual identity and I can just be free to crazy as I am, like Gollum" [laughs].
Tolkien references aside, Phair was never one to embrace the peculiar confines of record marketing.
"Back then you almost had to support an image," she explains. Every year and a half you put out a record and do this whole tour cycle. You had to conform your life to the way the business needed your image to be and I was terrible at that, just terrible at it. I've always had trouble with that kind of fakeness."
As it turned out, even the world of indie rock criticism was very much concerned with image – perhaps, especially so. Five years after whitechocolatespaceegg, Phair released her self-titled record, Liz Phair, in 2003, a pop record with a capitol 'P' that polarised her fanbase and gave her the biggest commercial hit of her career, the single 'Why Can't I?'.
Recently certified Gold by the RIAA, Phair is both understanding of the record's complicated reception but also proud of it hitting this milestone.
"That [certification] was special because that record was controversial when it came out, so it has aged better than expected," she says. "When it came out I was sympathetic to people's point of view. I was pivoting on it, so it wasn't shocking, but I really enjoyed being able to mark the evolution of its reception."
Liz Phair - Why Can't I? (Official Video)
On the subject of reissuing albums devoid of the marketing context they were presented with, Phair is thankful that perhaps new audiences will be able to accept these records at face value, minus all the noise and baggage they were initially tied up in.
"Music should be about the pleasure it gives a listener and the expression that the artist wanted to put out there," she explains. "Maybe the political stuff tends to eventually fall away? Once it's free from its anchor in time, it's just music and that's exactly how an artist thinks, or at least how I thought of my records. I wanted them to be timeless."
As for the pivot to pop, it also afforded Phair an opportunity to expand her vocal range beyond the coolly-detached deadpan that had become her stock and trade. "I had a friend who did vocal coaching and she was helping me sing differently, sort of open up my voice instead of being the bedroom-pop-type thing where you really don't want anyone to hear but want to tell them serious stuff anyway. It's almost like you're whispering in their ear."
Looking back at all of the blog ink that was spilled over Liz Phair the record, it's easy to notice a pattern from the reviews at that time that balked at her audacity to still sing with sexual frankness at the age of 36. But Phair rejected that notion – and still does.
"I was aware when I was young of that fear of, 'Oh, we reached 40, you have to cut your hair short, you can't wear a low top or do other things. It felt like slowly easing into your coffin [laughs]
"I just thought, Hell no! Why are we doing this to ourselves? We put this number on you to make you categorisable, but really, you're only as crispy as you are from going around the sun enough times and that's it. I want to do what gives me joy and is interesting, and I don't want someone else determining what that is for me. Let's put it this way: the Grand Canyon is old, a 36-year-old is not old."
When it comes to women in music industry today, Phair sounds excited and can recall a time when there were very few female artists that were leading rock bands. Championing young singer-songwriters the likes of Snail Mail and Soccer Mommy, and touring with acts such as Speedy Ortiz, Phair says she likes to foster a sense of community with this new generation of musicians, even if it's on social media.
"I'm just fascinated by their lives," she says. "I'm interested in the vision they see for themselves and that shows a lot of freedom that I could only dream about in the 90s. I really love it. It's like walking through fields that were growing the flowers, but nothing was there and then all of a sudden they're all blooming."
Not that Phair was without peers or musical forebears during her time. She talks about being inspired by Chrissie Hynde, Joan Jett and Debbie Harry of Blondie, who she recently opened for and describes as "more immensely fabulous than I could ever hope to be". But it's another rock icon who's been her muse as of late: Patti Smith.
"Recently I got into Patti Smith's Horses and I'm really looking at it as a template," she professes. "Her voice is kind of close to mine in a weird way and she doesn't have a traditional singer voice. She was also very literary and story-centric on that album in particular, and that's changing how I want to finish this record."
While Phair skirts the exact details of her forthcoming record, what is known is that she initially recorded some tracks with Ryan Adams as producer but hit reset on the project following the US election. Adams, for his part, has been sharing snippets of the new material while Phair says it's still "shape-shifting".
Her new album is not the only thing affected by the current political climate. Phair admits she's gotten more political over the past couple years and felt that if she "has something to say, she better get busy saying it". As for separating art from politics, she sees no such distinction.
"Only a small mind would say, 'Shut up and play music,'" she says. "It's ridiculous to put people in boxes like that. I love the blocking feature on Twitter. I just sit there and block people. Block, block, block. Oh, what's Twitter for? Blocking" [laughs].
A prolific songwriter, Phair has been penning songs her entire life and applies the same self-discipline to her new role as author. With two books on the way, Phair is writing them both concurrently and likens them to "writing a song, but longer". The first, Horror Stories, is less traditional rock memoir and more about intimate stories and "big, broad conceptual questions about life", while the second book, tentatively titled Fairy Tales, will focus on the impactful experiences she's had, both as a musician and as a person, from childhood to present age.
Whether it's writing a book or crafting the perfect melody, Liz Phair has always embraced the DIY spirit. Despite what she feels are chaotic times, Phair remains optimistic when it comes to art being made today.
"I can tell you what I hope will come out of it," she says. "If all artists are inherently political and personal and you know that about them, then it demystifies them. Then all people can theoretically be artists, which is the outcome I would like to see. We should all make art a part of what we do in a day and we should all have that option and the resources to do so. That's what I'd like: a more creative world.
You can catch Liz Phair on tour this fall in the US, starting 6 September. The 180g black vinyl editions of Whip-Smart, whitechocolatespaceegg and Liz Phair can be bought here.
Format:
UK English