'Tracker': How Mark Knopfler Found New Territory On His Musical Travels
The 2015 album found an artist still adding new adventures, on the road and in the studio, to the sum total of his work.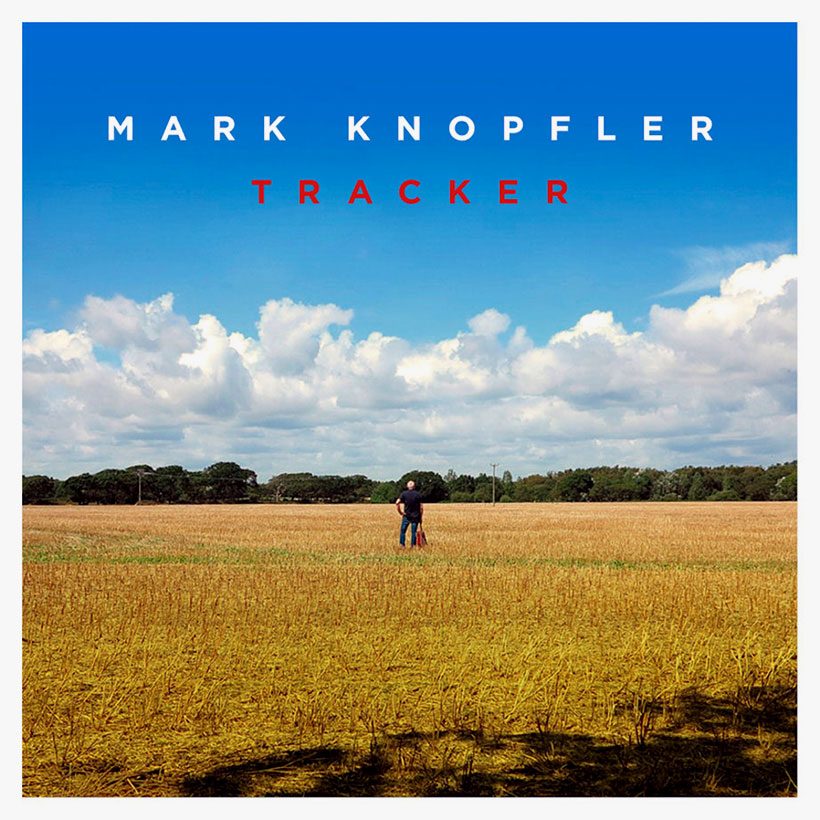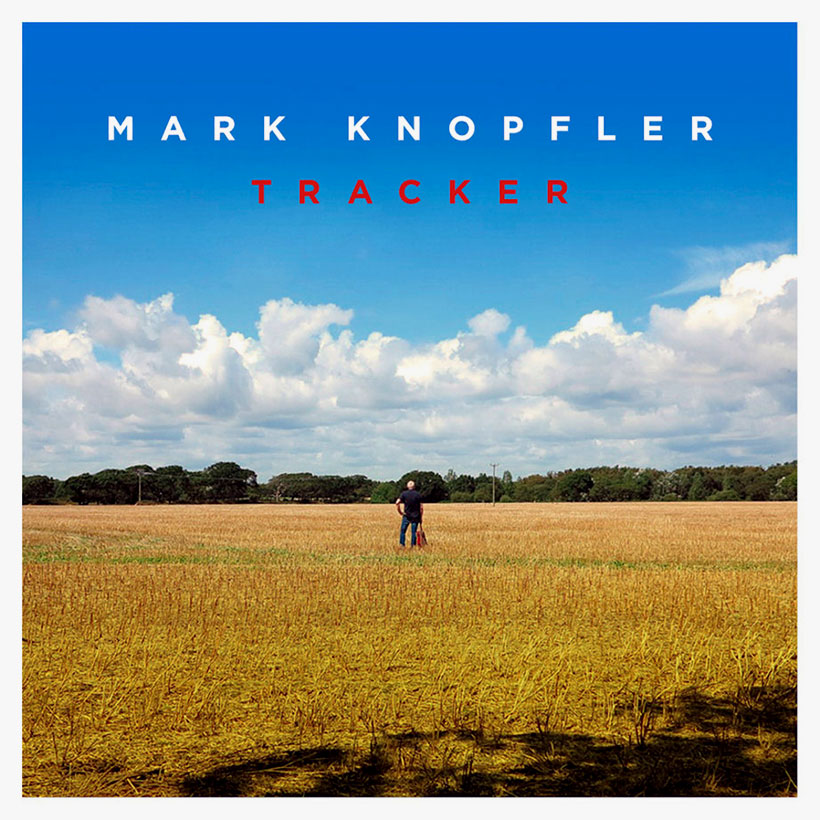 As Mark Knopfler continues along the distinguished solo path he has walked since his first official studio project under his own name, 1996's Golden Heart, he does so in the happy company of many like-minded musicians.
Knopfler has steered a new course on which he's the captain of a much smaller ship than in the "enormodome" days that turned the band he co-founded, Dire Straits, from a fun project with his mates into a rock juggernaut, with all the pressures and responsibilities that entailed. Yet, by the time of Tracker's release, two decades and eight albums into his solo career, he continued to explore music with all the enthusiasm of someone just starting out.
'Writing songs is a funny way of tracking time'
With each new project, Knopfler draws on aspects of his life, influences, and surroundings as they are now, with the occasional nod towards his stadium-sized past and even earlier folk troubadour days. When he arrived at Tracker, released on March 16, 2015, he called on the experiences of a singer-songwriter in his mid-60s who was still adding new adventures, on the road and in the studio, to the sum total of his work.
"Tracker in many ways, is [about] keeping track of time," he told this writer just before the album came out. "In its own odd way, for me, time changes as it gets older, and writing songs and travelling around the world is a funny way of tracking time. And time, of course, becomes more important to you as you get older, and you look at it differently."
As always, the album's completion followed an extensive world tour by Knopfler and his band, playing relatively smaller locations out of choice – even though his name can fill much bigger venues. That 70-date Privateering Tour (named after his first double-album, released in 2012) traveled through Europe between April and July 2013, from Bucharest to Bremen and Stuttgart to San Sebastian.
There was no North American leg that time, since the English singer-songwriter had only been on the road there with his longtime friend and inspiration Bob Dylan the previous autumn. That, in itself, was after a European itinerary with Dylan in autumn 2011.
"The tours with Bob, I hadn't expected to turn up but they did," said Knopfler, "so that changed the recording schedule [for Tracker], and it'll probably have changed the album, too, when I eventually got back into the studio. So I'm glad all of that happened, because I think that will have informed some of the stuff on Tracker too."
'Colorful stories that unspool slowly and deliberately'
The regular album, produced by Knopfler at his own British Grove Studios in west London, contained 11 new songs. But such a prolific artist is never limited by those constraints, and Knopfler included six more compositions on the deluxe and box set versions of Tracker. The album was introduced by the upbeat lead song "Beryl," an unlikely title but one that declared his admiration of the late Liverpudlian novelist Beryl Bainbridge.
Mark Knopfler - Beryl (Skavlan, 27.03.2015)
"Beryl Bainbridge was a marvelous writer, as many people know," he said. "But…she was a self-deprecating, working-class girl from Liverpool, and her publisher was a man who didn't have a very high opinion of the novel, so all of those things conspired [against] her. Though she was nominated five times for the Booker Prize, she was never given it. Beryl never went to university, and I really think the literary establishment over the years has tended to favour people who came from a different background and had a different kind of education."
Numerous A-list musicians passed through the doors of British Grove to play on Tracker. They included keyboard player Guy Fletcher, Mark's longtime compadre back to Dire Straits days, and other old friends such as John McCusker on fiddle and cittern, Mike McGoldrick (whistle, wooden flute), guitarist Richard Bennett, and bassist Glenn Worf.
Fiddle, rhythm guitar and banjo player Bruce Molsky, whose own music celebrates the Appalachian traditions, was a welcome addition, as was vocalist Ruth Moody, who added beautiful vocals to the album's elegant closer, "Wherever I Go." That also featured a saxophone cameo by Nigel Hitchcock, in addition to the one he made on "River Towns."
Mark Knopfler - Wherever I Go (Talenthouse Video) ft. Ruth Moody
"I came across Ruth through hearing her singing with the Wailin' Jennys, her Canadian three-piece girl outfit," said Knopfler. "They always sounded great, and I saw Ruth singing on the [annual multi-artist event] The Transatlantic Sessions. Then I realized that, of course, Ruth was making her own records, and that they were beautiful. There's just something celestial about her voice."
'That's part of the thrill'
Tracker received huge media approval, with Hal Horowitz in American Songwriter typical of many when he wrote: "Touches of Celtic, jazz, country and folk, but seldom rock, inform these lovely tunes that take their time as if on a leisurely stroll. The 11 tracks clock in at over an hour…and that languorous vibe extends to Knopfler's heavy lidded, conversational voice. He's in no hurry telling these colourful stories that unspool slowly and deliberately."
Listen to the best of Mark Knopfler on Apple Music and Spotify.
Added Ken Capobianco in The Boston Globe: "He does what he does best, delivering finely wrought, elegantly arranged songs of subtle depth and rich musicality, many extending past five minutes without overstaying their welcome." The public concurred, sending Tracker to No.3 in the UK and No.1 in many other European countries, including Germany, Holland, Denmark, Norway and Austria.
Knopfler acknowledged that the album title also owed more than a little to his own appetite for detecting and describing vignettes from real life. "You're involved in tracking down subject matter, tracking down an idea, investigating the whole thing," he said. "Sometimes you're not exactly sure what it is you're tracking, and you find out as you're circling it, and getting closer to it. That's part of the thrill."
Buy or stream Tracker.