Musicians Who Are Poets: 12 Game-Changing Lyrical Masters
From awards-laden lyricists to those whose creativity has reached new heights of expression, these musicians could – and should – be considered poets.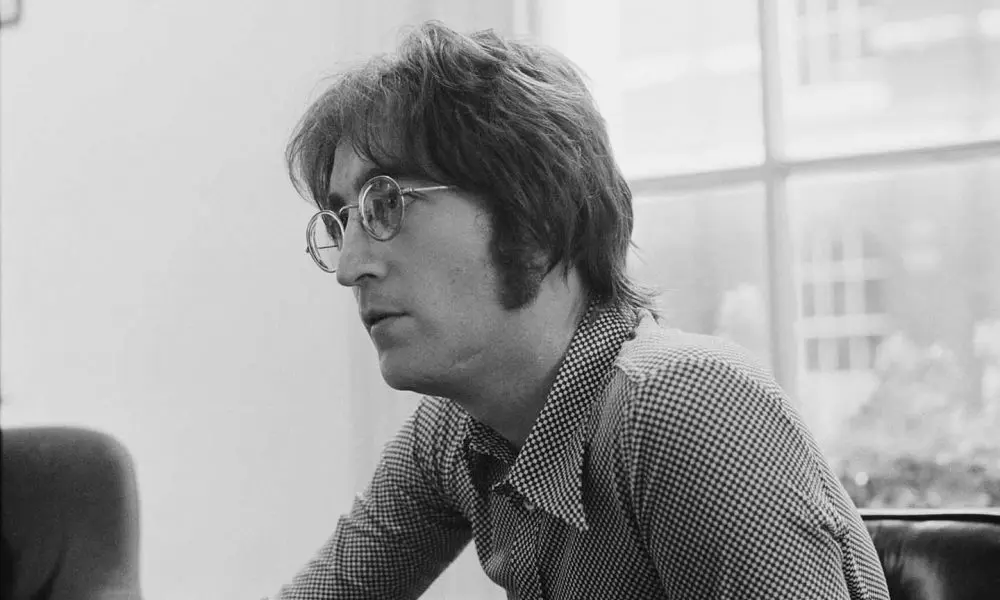 A master of what many would deem "poetic lyrics," Bob Dylan won the Nobel Prize for literature in October 2016, reigniting the long-running debate over whether song lyrics should be considered poetry. For many, the fact that the success of a song lyric tends to hinge upon on its accompanying music, the voices that sing it, and the performance itself means that it cannot be considered poetry. Yet before the written word, poetry was performed and passed on through song. The thing that sets poetry apart from prose is that its impact depends on a musicality in language and rhythm, much like a song lyric. However you see it, there are many musicians who are poets in their fans' eyes, and their song lyrics are taken seriously today – studied in classrooms and published as annotated, hardback collections.
Here, then, is our pick of just a few lyricists that many would consider poets.
John Lennon
These days it's difficult to imagine a member of the biggest band on the planet releasing a couple of volumes of absurdist poetry a few years into their career. But with the publication of In His Own Write and A Spaniard In The Works, in 1964 and '65, respectively, that's exactly what John Lennon did. His poetry, much like his lyrics, demonstrated his idiosyncratic worldview, delighting in wordplay and surrealist visions, and often drawing upon deeply personal and traumatic events. Take, for example, "Our Dad," which begins "It wasn't long before old dad/Was cumbersome – a drag/He seemed to get the message and/Began to pack his bag." It's no stretch at all to compare this poem about his father's abandonment of his family with similarly soul-baring later song lyrics like "Mother" and "Julia."
Lennon's lyrics matured quickly as The Beatles soared to success. While the plea of "Please Please Me" was as straightforward as they came, before long Lennon's work was ambiguous and seemingly full of several meanings at once ("A Day In The Life," "Happiness Is A Warm Gun," "I Am The Walrus"), while his solo work found him capable of great vulnerability ("Jealous Guy"), vitriol ("Give Me Some Truth") and mass communication through universal messages ("Imagine").
IMAGINE. (Ultimate Mix, 2020) - John Lennon & The Plastic Ono Band (with the Flux Fiddlers) HD
Paul McCartney
John Lennon's songwriting partner was no lyrical slouch, either. Over the course of a remarkable career, Paul McCartney at his best has proven himself an astute chronicler of the world around him and of the human condition – a poet, in other words. Plenty of his lyrics ("Penny Lane," "Eleanor Rigby") came from places in his past; his gift has been to find stories in them and to make them universal. We all understand the tug of nostalgia that comes from the lyrics of "Penny Lane," despite never having been there.
Equally, McCartney was capable of eloquently talking about topical concerns, from the generation gap opening in the 60s ("She's Leaving Home") to civil rights in the US ("Blackbird"). Later albums like Chaos And Creation In The Backyard showed a mature poet of rare sensitivity still making sense of the world around him. The publication of Blackbird Singing: Poems And Lyrics 1965-1999, in 2001, meanwhile, saw previously unseen poems nestle among famous lyrics, suggesting that McCartney had privately been writing poetry for some time.
Bob Dylan
When Playboy had the gall to ask Bob Dylan what his songs were about in a 1966 interview, his answer was typically offbeat and elusive: "Oh, some are about four minutes; some are about five; and some, believe it or not, are about 11."
In roughly four years he'd turned the idea of what a song lyric could do on its head and had already become weary of the world attempting to catch up with him. He'd outgrown his extraordinary ability (especially considering his tender age and comfortable background) to write empathetic and universal protest songs ("Blowin' In The Wind," "The Times They Are A-Changin'," "With God On Our Side") and turned his hand to surrealist masterpieces ("Mr Tambourine Man," "Visions Of Johanna," "Desolation Row"). He also showed a true poet's romantic streak with a knack for documenting tangled matters of the heart ("Don't Think Twice, It's All Right," "To Ramona," "Just Like A Woman").
In the decades since his initial run of mould-breaking lyrics, Dylan has demonstrated his versatility as a poet with everything from space- and time-shifting narratives ("Tangled Up In Blue," "Brownsville Girl") to ruminations on mortality and morality ("Not Dark Yet," "Man In The Long Black Coat"), and that's just scratching the surface. And in his championing of poets, from Rimbaud to the Beats to Robert Burns, there's every chance that Dylan may have done more than anyone to further the profile of poetry since the 60s.
Bob Dylan - Desolation Row (Official Audio)
Jim Morrison
Even within the context of the 60s, The Doors' musical mix of jazz, blues and lysergic rock, sitting beneath Jim Morrison's visionary lyrics, was decidedly avant-garde. "You could call us erotic politicians," Morrison once said. Regardless of whether that's your thing or not, the late Doors frontman was most certainly a poet. From the experimental musical and lyrical interplay of "Horse Latitudes" to subversive hits "Light My Fire" and epic statements such as "The End" and "When The Music's Over," Morrison brought a poet's abandonment of the senses to his lyric-writing. He also published a collection of verse during his lifetime, The Lords And The New Creatures, and made a number of spoken-word recordings before his death. Elements of these were revisited by the surviving Doors in 1978 and released posthumously as An American Prayer.
Joni Mitchell
While pop-song lyrics had been traditionally preoccupied with affairs of the heart, the way Joni Mitchell approached such things was different. Her songs analyze people's behaviours with the perception and incisiveness of the best poetry ("Coyote," "Court And Spark," "Cactus Tree") and, when turning the spotlight on herself, she revealed a poet's flair for open-hearted vulnerability and self-examination ("Blue," "Song For Sharon," "Little Green"). Whether discussing ecological issues ("Big Yellow Taxi"), artistic integrity ("For Free," "The Boho Dance," "You Turn Me On, I'm A Radio"), or the historical suffering of women ("Sex Kills," "The Magdalene Laundries"), Mitchell's lyrics are uncompromising but never hectoring. Further proof of her lyrics as poems: due to be published in October 2019 is Morning Glory On The Vine, a reproduction of a collection of handwritten lyrics and paintings that was originally created as a Christmas present for Mitchell's friends and family in 1971.
Leonard Cohen
When discussing his admiration for Federico García Lorca's poetry, Leonard Cohen managed to hit upon the crux of his own appeal: "I think that's what you look for when you read poetry; you look for someone to illuminate a landscape that you thought you alone walked on." With his writing, Cohen did exactly that – his gift of insight lit up the lives of readers and listeners, and continues to do so after his passing. The publication of his final volume of poetry, The Flame, in 2018 proved that until the end he was as concerned as ever with heavenly virtues, deadly sins and a good helping of dry humor – often in the same poem.
Betraying his dour reputation, Cohen's songs and poetry were wryly humorous; his propensity for self-examination was always served with a knowing wink. Thanks to the seeming solemnity of his delivery, however, especially in those image-shaping early albums, his humor may have been missed by the casual listener. It's no wonder he was misunderstood by many. Before him, pop singers were not expected to deal in brooding contemplation. In later work, Cohen discussed politics, love and – increasingly – mortality with similar levels of nuance and grace, his words as at home on the page as they were accompanying his melodies.
Tupac Shakur
Though Tupac Shakur died at the tender age of 25, he left behind a body of work that changed hip-hop and continues to inspire rappers to this day. 2Pac brought a progressive sensibility to his lyrics, discussing social issues with a sensitivity far removed from the gangsta rap of the day. And he began by dabbling in verse, as he explained in 1995: "I started off with poetry. With writing poetry, in junior high and high school. And poets, I saw, were looked on as wimps. So, I started turning [my] poetry into songs, and that got more attention… It is my opinion that I started to rap when I was writing poetry… Rap is poetry, to me."
Whether discussing the difficulties facing single mothers ("Keep Ya Head Up," "Brenda's Got A Baby"), issues around gang culture ("Changes," "Trapped"), or celebrating women ("Dear Mama"), Tupac's socially conscious lyrics have the deftness of touch and sensitivity of poetry.
Patti Smith
Famously considering herself a "poet sidetracked by music," Patti Smith's first performance wasn't in CBGB but at St Mark's Church In-The-Bowery, New York, opening for the poet Gerard Malanga on February 10, 1971. That evening, Smith (mentored by Allen Ginsberg) performed her poetry punctuated by blasts from Lenny Kaye's electric guitar, sowing the seeds for her groundbreaking and inestimably influential 1975 debut album, Horses. Smith would publish four collections of poetry before the release of that album, and her parallel careers as poet and recording artist have co-existed happily since, with lyrics that blur the boundaries between the two.
Despite her music laying the foundations for punk, Smith's writing couldn't be further from the thoughtless nihilism (not much poetry there) adopted by her less-talented followers. Smith's poetry has an unquenchable love for life which can take the form of principled rhetoric, ecstatic reveries on love and spirituality, and confrontational truths. A hard-fought, unfailing optimism is present throughout her work, singing from the page as strongly as it does from her songs. There's poetry in every corner of Smith's discography, from "The Coral Sea" (about the late Robert Mapplethorpe, set to Kevin Shields' guitar) to Easter's "Babelogue" and even in her version of Nirvana's "Smells Like Teen Spirit," complete with spoken-word breakdown.
Lou Reed
The 2018 publication of Do Angels Need Haircuts?: Early Poems By Lou Reed shed light on a period in Lou Reed's life in which the ex-Velvet Underground lynchpin had put rock'n'roll aside in favor of verse. The work collected came from a period between summer 1970 and spring 1971, during which the chronicler of New York's seedy yet glamorous underbelly had moved back into his parents' Long Island home and concentrated his efforts on poetry. Much of it was later published in Rolling Stone along with a succession of poetry periodicals.
Of course, Reed had a change of heart and embarked upon a hugely successful solo career, but his writing retained a unique sensibility that marked his work out as poetry to be reckoned with. As a songwriter he was fascinated with society's fringes ("Walk On The Wild Side," "Street Hassle," "Dirty Blvd"); had an often-disarming ability to speak plaintively of love ("I'll Be Your Mirror," "Pale Blue Eyes," "Satellite Of Love"); was unflinching in his depictions of drug use ("Heroin," "Waves Of Fear"); and revelled in charged melodrama (all of the Berlin album). Had he pursued a life away from music in favour of poetry, his writing, you feel, wouldn't have been much different.
Kendrick Lamar
On awarding the Pulitzer prize for music to Kendrick Lamar's 2017 third album proper, DAMN., the committee described it as a "virtuosic song collection unified by its vernacular authenticity and rhythmic dynamism that offers affecting vignettes capturing the complexity of modern African-American life." They're right, Lamar's work is fearless, multi-faceted, perceptive, boundary-smashing and philosophical. Sounds like poetry to us.
Within two years of its release, Lamar's essential 2012 album, good kid, m.A.A.d city, was the subject of an English composition course at Georgia Regents University. From there, his work has reached new heights of excellence with the staggering To Pimp A Butterfly (its themes including the historical and contemporary treatment of African-Americans in the US, issues of faith, his conflicted relationship with hip-hop culture and fame) and DAMN. (an album deeply concerned with morality and temptation).
Kendrick Lamar - For Free?
Gil Scott-Heron
A poet who inspired generations of artists by giving a voice to black protest in the 70s, Gil Scott-Heron was another artist who drifted into music from a background in literature. By the time of his debut album, Small Talk At 125th And Lenox, Heron had already published a similarly-named collection of poetry, plus a debut novel, The Vulture. In that first album's sleevenotes, Heron succinctly summed up himself as "A Black man dedicated to expression; expression of the joy and pride of Blackness." This was a mission statement of sorts and one that he'd never stray from over his next four decades of writing.
Heron could be relied upon to speak eloquently and fearlessly about the realities of African-American life; the injustices caused by deep-rooted problems in society, and to call out the failing of the political system in representing black Americans. If that sounds heavy-going, all this was frequently conveyed with a lightness of touch, compassion and an extraordinary rhythmic flow – qualities that continue to earn him respect as a poet first and foremost.
Kate Bush
With the recent publication of How To Be Invisible, Kate Bush herself took on the task of curating her work. The lyrics chosen for the collection were "reviewed as works of verse without their music and so in some places are more detailed than how they originally appeared on their album." She carefully grouped them to suggest thematic threads that have been present in the work of the enigmatic singer-songwriter since she emerged as a 19-year-old prodigy in 1978 with the none-more-literary hit single, "Wuthering Heights."
Lyrically as much as musically, Bush's work has long been synonymous with uninhibited creative expression; setting the words apart from the music allows for extraordinary turns of phrase that may have been overshadowed by musical flourishes to stand on their own. In his introduction to How To Be Invisible the novelist David Mitchell makes a perfect case for Bush's lyrics to be taken seriously as poetry: "These fiercely singular pieces, which nobody else could have authored, are also maps of the heart, the psyche, the imagination. In other words, art."
Looking for more? Debate the singer-songwriters who should be awarded the Nobel Prize.