uDiscover's Ramblin' Man 2017 Highlights Reel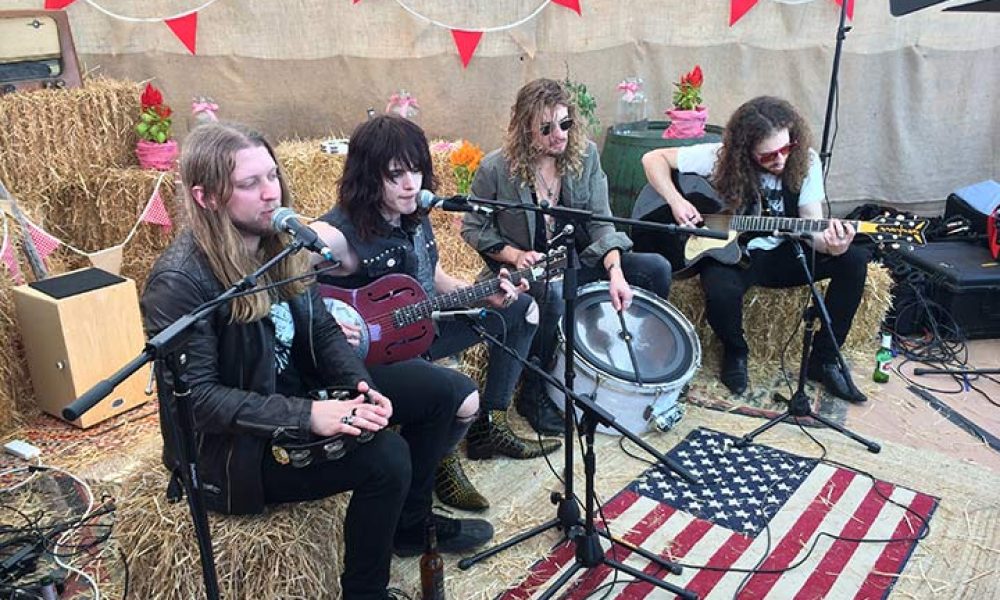 Not only was 2017 another stellar year for Ramblin' Man Festival, but it was also the biggest yet.
Among the many Ramblin' Man 2017 highlights were Y&T, who, though having to take to the stage without guitarist John Nymann, overcame the odds to put on a great show on the main stage at the first ever "Friday At The Fair". Later that same day, both crowd and band united for a headline slot from the mighty NWOBHM legends Saxon, who, comfortable on home turf, turned in a performance that was nothing short of phenomenal.
On Saturday, an American Civil War re-enactment provided unique entertainment for the large crowds it attracted, before Reef brought the singalongs on the main stage, and Glenn Hughes once again proved that no one can sing quite like him. Following his set, Hughes graced the uDiscover tent with his presence for a quick chat – which we will reveal very soon. This year, Hughes was one of a long line of artists to come and talk to – and, in some cases, perform exclusive acoustic sets for – uDiscover, among them Tyler Bryant And The Shakedown, Devin Townsed, Monster Truck, Rival Sons, Kenny Wayne Shepherd, Steve N Seagulls and Extreme… (Our Ramblin' Man 2017 highlights reel is just a taster of the fantastic videos we have in store for the next few days.)
Speaking of Extreme, in their first ever UK festival headline slot the rock icons proved that some bands get better with age. Frontman Gary Cherone unleashed the moves of a man 30 years younger, and the band provided plenty of crowd pleasers, with 'More Than Words' being the perfect ending to what was a very wet Saturday.
Sunday saw the mighty Monster Truck put on an energetic performance to a huge crowd on the main stage – and and then turn in another unmissable performance at the uDiscover tent. Meanwhile, Supersonic Blues Machine brought a taste of Texas to Maidstone, providing whisky and rock'n'roll for all, and Devin Townsend Project unleashed one of the heaviest sets of the weekend, closing the Prog In The Park Stage with an onslaught designed to "confuse the elderly".
After performing a brilliant acoustic session for the uDiscover (arguably the highlight of our exclusive performances), Tyler Bryant And The Shakedown took over the Blues Stage; at only 26, Tyler's youthful energy suggested that rock'n'roll is far from dead. And, of course, the absolutely legendary ZZ Top lived up to all expectations. With hit after hit, the most anticipated slot of the weekend provided the perfect end to Ramblin' Man Fair 2017.
Watch our Ramblin' Man 2017 highlights reel above, and come back over the next few days for more exclusive interviews and live acoustic sessions from the weekend.
Will Davies
Format:
UK English