Ramblin' Man Festival, Day Three: ZZ Top, Devin Townsend, Monster Truck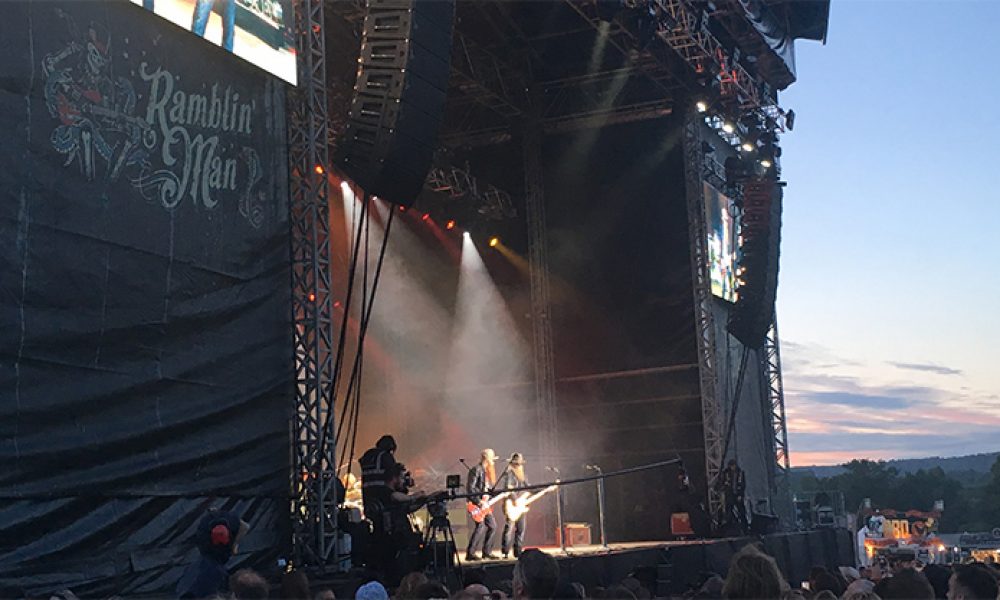 Fittingly, the third and final day of the 2017 Ramblin' Man Fair (30 July) boasted the best line-up of the weekend. Texan rock legends ZZ Top were the grand attraction, but there was plenty more to get excited about.
The first great performance of the day came from Canadian rockers Monster Truck. Not long after appearing in the uDiscover tent for an acoustic session – which we will reveal soon – the group took to the main stage to perhaps the biggest crowd of the weekend so far. With long-awaited sunshine on their side, the four-piece stomped their way through an energetic set of stoner rock riffs and singalongs that the crowd lapped up. Guitarist Jeremy Widerman covered nearly every inch of the stage, spinning, jumping, skipping – and everything else you can imagine – while shredding each riff and engaging each and every person in the crowd. Among a line-up of long-established legends, it was refreshing to see a band with so much energy take to the stage and smash it. Their stoner/blues-rock made for the perfect afternoon slot.
Next up was the hugely anticipated Supersonic Blues Machine, formed by Lance Lopez, a Texas-born guitarist and childhood friend of ZZ Top's Billy Gibbons. The group are huge fans of the blues, which lends itself to a long list of collaborations (their debut record featured Billy Gibbons, Walter Trout, Warren Haynes, Robben Ford, Eric Gales and Chris Duarte), and the crowd were excited to see what a live performance would bring. In a nearly hour-long set on the main stage, the Blues Machine charged through a great mix of blues and country-rock while Lopez, dressed like a cowboy from the darklands, stalked the stage like a man on a mission. True to his Texan roots he asked the crowd, "Who likes to drink whisky?" and received massive cheers in reply. "In Nashville, we like to drink to drink whisky and scream, 'Hell yeah!'" he countered. Despite ZZ Top performing later in the day, Billy Gibbons didn't make an appearance during the Blues Machine's set, though Memphis' own Eric Gales joined the group for an epic blues jam.
The day's Blues Stage highlight came in the form of Tyler Bryant & The Shakedown. At only 26 years old, Bryant has already a name for himself, most recently supporting Guns N' Roses on their Not In Lifetime… tour. Though Bryant himself is the star man, he is supported by a band of talented musicians, including guitarist Graham Whitford (son of Aerosmith guitarist Brad). In front of a packed tent The Shakedown played an energetic set that included plenty of new songs, as well as 'Downtown Tonight', from their 2013 album Wild Child. Tyler may only be young, but his burgeoning reputation as a guitar hero is richly deserved – as he showed earlier in the day at the uDiscover tent. After popping in for a quick interview, the band performed a rousing rendition of 'Ramblin' Bones', along with an unforgettable cover of Elvis Presley's That's All Right. Surely the stage is set for Tyler and his band of blues-rockers to go supernova in the future.
Devin Townsend Project was the final Prog In The Park Stage headliner for Ramblin' Man Fair 2017, and they drew a deservedly huge crowd. Taking to the stage, Townsend asked his audience, "Who think prog sucks? We don't!" introducing a sense of humour and audience interaction that was as entertaining as his brand of heavy rock. Indeed, as he explained to uDiscover earlier in the day, his live performances are heavy enough that the "prog" label seems a strange fit – not that his crowd minded. Before one particularly heavy rocker, Devin declared the band had reached "confuse-the-elderly-folks territory, including me", though his guitar tech, Nick, was exempt from that. ("He's only 24, so f__k him. F__k him!") Devin and co's energy made for a great live show with a career-spanning setlist, while the crowd was big enough to draw many fans away from UFO over on the main stage – and none were left disappointed.
And so it was left to ZZ Top to close Ramblin' Man Fair 2017. The band were by far the biggest coup for the festival, and the most anticipated set of the weekend lived up to expectations. Taking to the stage with opener 'Got Me Under Pressure', off their monster album Eliminator, the band shifted straight into top gear with their brand of dirty blues – and with a 40-plus-year career, they had a lot of ground to cover, mixing their back catalogue with some exciting covers thrown in for good measure. Their take on Jimi Hendrix's 'Foxy Lady' was a particular highlight met with a huge reception from their adoring onlookers – some with beards, some without, but all now wanting one. The band kept their huge hits until the end, and after a rousing performance of 'Sharp Dressed Man' they returned for two encores, with the massive 'La Grange', 'Tush' and a cover of 'Jailhouse Rock' capping off a stellar performance and a fitting end to Ramblin' Man Fair 2017.
Until next time, Maidstone!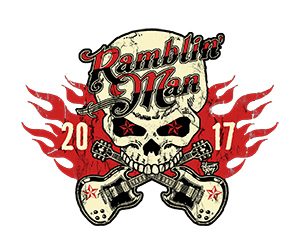 Check back over the next few days for more exclusive reviews and interviews with the bands at this year's Ramblin' Man.
Will Davies
Format:
UK English