reDiscover John Martyn's 'Solid Air (Half Speed Master)'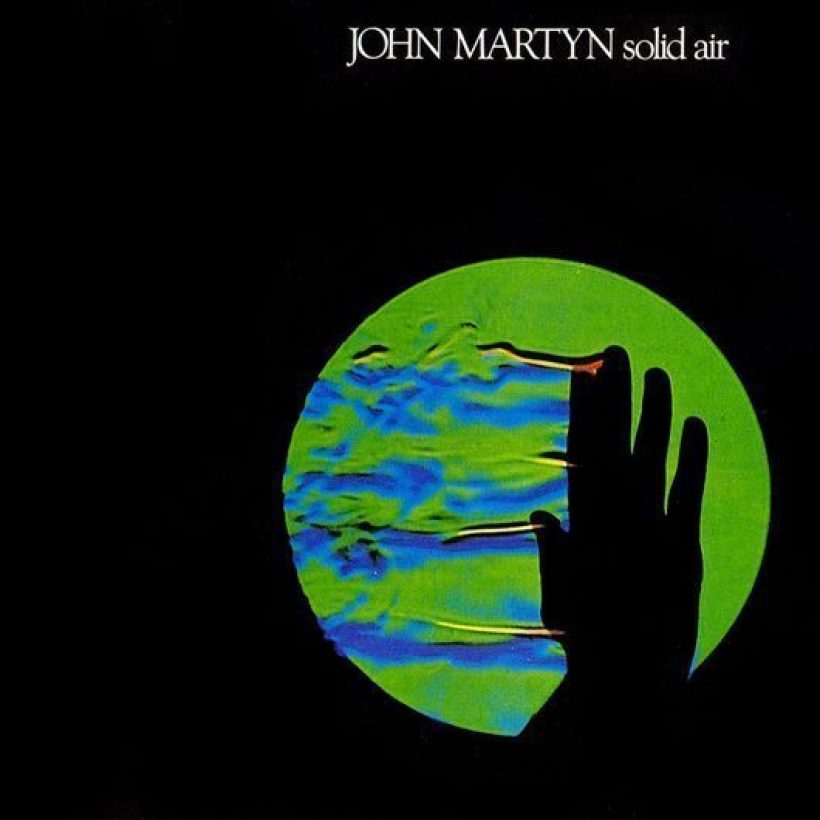 All music is derivative in some way, and that means that just about every album that's ever been released has a lineage that can be traced back through the decades. And yet John Martyn's Solid Air seemed to come out of nowhere when it was released in 1973, but in the past five decades it has proved to be a hugely influential album.
Muswell Hill in North London and a house named 'Fairport' was the spiritual home of modern British folk music; it was here in 1968 that a group of friends formed Fairport Convention. By their second album they had a new lead singer, Sandy Denny, who, after helping to make the Fairports so popular, then embarked on a solo career.
In 1967, just prior to the Fairports signing to Island Records the label released John Martyn's debut album, London Conversation, which was heavily influenced by Bob Dylan. All too soon Martyn, along with Nick Drake, whose debut album came out in 1968 on Island, were helping to create what has come to be called modern British Folk.
John Martyn was born in Surrey, to the south of London, but grew up in Glasgow. His 1968 follow up The Tumbler was a definite progression, particularly with its jazz overtones. Then in the summer of 1969 Martyn recorded Stormbringer! with his wife Beverley that was followed in quick succession by another with his wife that they called, The Road to Ruin.
A year later Martyn was back by himself releasing Bless The Weather, a predominantly acoustic affair, recorded in just three days that was critically acclaimed and is a firm favourite among fans including as it does the towering 'Glistening Glyndebourne'
It would be 15 months before there was a follow up and it was well worth waiting for. Solid Air is the definitive John Martyn album, fusing his myriad musical influences into sonic perfection. If you are not hooked from the opening bars of the opening song – the title track – then there is something wrong with you.
Solid Air is one of contemporary music's most haunting and beautiful songs and it's dedicated to Martyn's friend Nick Drake: the song taking its inspiration from Drake's ability to fill space with the deftest vocal touch. Featuring Fairport Convention's Dave Pegg and Dave Mattacks on bass and drums, along with Danny Thompson from Pentangle on acoustic bass this record is the very definition of laid back. The title track also highlights Tristan Fry's playing vibes and British jazz stalwart Tony Coe on saxophone.
The album has come to be considered one of the earliest examples of chill out music and is thoroughly deserving of the accolade. By way of complete contrast the album's second song, 'Over the Hill' is more in keeping with traditional British folk, featuring the Fairports' Richard Thompson (who is no relation to Danny) on mandolin and Simon Nicol playing autoharp.
'Don't Want To Know' returns to the laid back vibe of the title track and features American keyboard wizard, John "Rabbit" Bundrick who had latterly played with Kossoff, Kirke, Tetsu and Rabbit, a band formed out of the ashes of British Blues rock band Free. Rabbit would go on to collaborate on arrangements for Bob Marley's Catch a Fire album, and add keyboards to the original Jamaican recordings,
Next, it's to the blues that Martyn went for inspiration, by covering Skip James's 'I'd Rather Be The Devil'. James recorded this song for Paramount in 1931 as 'Devil Got My Woman' and Martyn transforms into something from his own imagination with the extended instrumental passage at the end of this six-minute tour de force. 'Go Down Easy' continues where the previous song leaves off, but this like all the other tracks on the album is written by Martyn.
'Dreams By The Sea' is another very special song, mixing folk with jazz and a dash of rock into what can only be described as 'Martynesque'. Eric Clapton said of Martyn that he was so far ahead of everything else, it was inconceivable and in 1977 Clapton covered, 'May You Never' on Slowhand; it is one of the most beautiful songs on Solid Air, pure folk and pure magic.
'The Man At The Station' is another to feature the exquisite skills of Bundrick in interplay with Martyn's electric guitar, superbly atmospheric with a rock edge. The album's closer is 'Easy Blues' that has Martyn playing synthesiser to add to his impressive array of skills. It is a straight-ahead blues tune but like everything on Solid Air, it is far from straightforward or simple.
So there it is, one of the 100 Greatest British Albums Of All Time as rated by Q magazine, as well as one of the 1001 Albums You Must Hear Before You Die. However, upon its release Solid Air received scant attention from the music press and despite Martyn embarking on a UK tour in March to promote the record it failed to even dent the charts. History therefore has finally caught up with this outstanding record, which is one reason it is being reissued as on vinyl having been remastered at half speed at Abbey Road.
It is only what it deserves.
Format:
UK English