ReDiscover Gong's 'Magick Brother'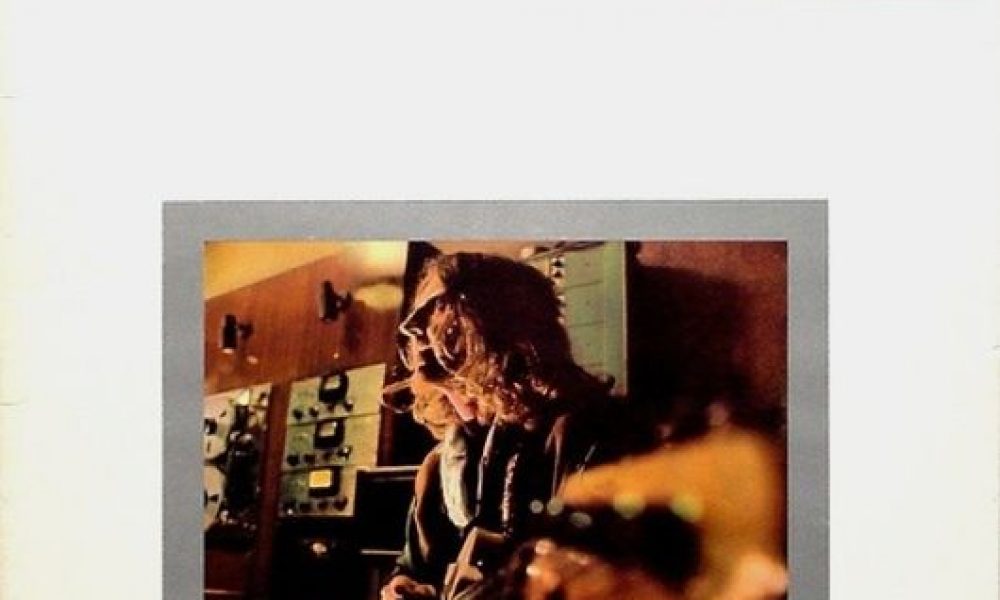 In August 1967, Daevid Allen was still Soft Machine's guitarist, and had just spent the best part of six delirious weeks performing at French "happenings" in Saint-Tropez and Saint-Aygulf. However, on the return trip, customs officials at Dover refused to allow Allen to re-enter Britain, claiming that he had been illegally plying his trade in the UK without a work permit.
The most significant long-term consequence of this bureaucratic efficiency was the formation of Gong. Basing himself in Paris, and building a "glissando guitar" style upon cues derived from Pink Floyd guitarist Syd Barrett (Allen's sound-generating equipment at this time is said to have included "a boxful of 19th-century gynaecological instruments"), he hooked up with a cadre of like-minded improvisers, including university lecturer-cum-poet Gilli Smyth.
The next thing anyone knew, Allen and Smyth became embroiled in the May 1968 student riots in Paris. Allen's larkish decision to brandish a teddy bear at paratroopers through the barricades angered servicemen and militant student factions alike: and as Allen and Smyth were now regarded as insurgents, they fled France before the inevitable bust, fetching up in Deià, on the island of Mallorca. It was here that they met flautist/saxophonist Didier Malherbe, a singular talent who lived in a goat-herder's cave in poet Robert Graves' garden.
Allen, Smyth (now perfecting her legendary "space whisper") and Malherbe summarily became Gong's core trio. Their appearance at Le Festival d'Amougies in October 1969, with Claude Francois' defected rhythm section of Christian Tritsch and Rachid Houari in tow, is widely regarded as the first manifestation of Gong, the band: and Magick Brother stands as the first recorded evidence of Gong as a restive, wayward but irresistible collective.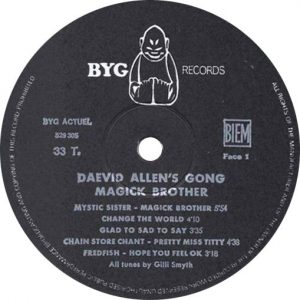 Originally issued by BYG Actuel at the turn of the 70s, Magick Brother transcends its blithely unconcerned, lo-fi ethos – with some sections allegedly recorded using the microphone from a movie camera – to vividly reveal what can be achieved when anarchy meets inspiration. Contributions from free jazzers Barre Phillips, Burton Greene and Earl 'Google' Freeman, who between them had performed with jazz legends Archie Shepp, Eric Dolphy and Albert Ayler, underscored the album's underlying ambition, and the fledgling Gong variously sound like an even filthier Pink Fairies ('Change The World'), The Incredible String Band down a well ('Gongsong') and the dust under Gorky's Zygotic Mynci's beds ('Fredfish – Hope You Feel OK'). 'Pretty Miss Titty', with its clanging minor-chord descenders, could even be garage rock – if the garage was made of prisms, and had deadly nightshades growing in it.
Pleasingly and bewilderingly, history records that Magick Brother "became pop album of the week on French radio". To coin a cliché: what a time to be alive.
Format:
UK English