'Tuesday Night Music Club': Sheryl Crow 'Escapes' To Make A Classic Debut
The informal sessions that created a multi-million-seller took place with the attitude of 'close the door, order some food, crack open the Jack Daniels and let's go.'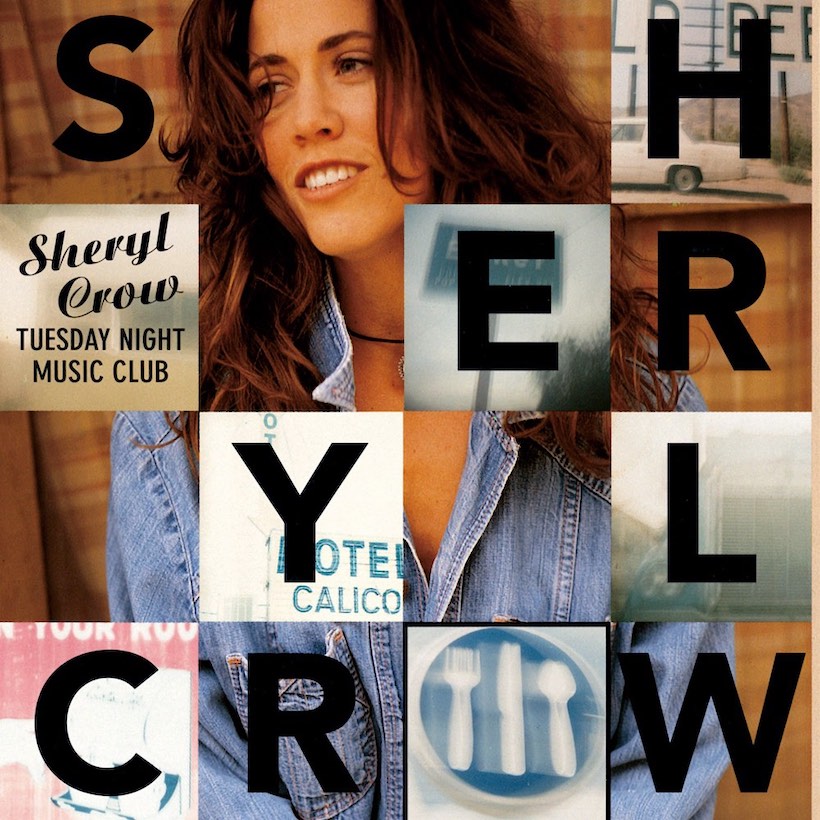 On Tuesday nights in 1992, a group of musician friends took to gathering to share and jam creative ideas at Toad Hall, the living room-cum-studio of producer Bill Bottrell in Pasadena. One of the collective was a former music teacher who grew up in the three-stoplight, one-high-school town of Kennett, Missouri, and whose recent first attempt at a debut album was already hitting the buffers. Her name was Sheryl Crow, and those informal experiments became Tuesday Night Music Club.
Crow, the wider world would later learn, had sung backing vocals on Michael Jackson's BAD tour and become a voice for hire with the likes of Rod Stewart and Stevie Wonder in her adopted California. The record she made as her supposed arrival as a solo talent, with esteemed British producer Hugh Padgham, was never released, a fact that didn't become widely known until after her career went stratospheric.
Sheryl Crow - All I Wanna Do
As it did when her de facto debut slowly grew via word of mouth, a great gigging reputation and a succession of compelling hit singes into a multi-million-selling behemoth. Tuesday Night Music Club took a year to go gold and platinum in the US, but then shipped another six million copies in America alone in the next two and a half years. It won three Grammys, for Best Female Pop Vocal Performance and Record of the Year for its breakthrough single "All I Wanna Do," and for Crow, 31 at the time of the album's release, as Best New Artist.
In her sleeve notes for the album, Crow wrote of those nights in Pasadena: "By the end of the evening or the beginning of the morning, something special would have been composed and recorded, (or not), with each of us picking up the nearest instrument or open mic. Thus, the Tuesday Night Music Club was born, creating the impetus for my album."
She went on to credit the key fellow members of the club, with special thanks to Bottrell and Kevin Gilbert, the latter also her boyfriend of the time. Both had songwriting credits along with David Baerwald, guitarist and erstwhile member of A&M duo David & David, bassists David Ricketts and Dan Schwartz, and drummer Brian MacLeod. A collective
indeed, especially with further lyrical contributions from Kevin Hunter and Wyn Cooper. Bottrell was producer, assisted by Schwartz, with Blair Lamb engineering.
For all of the huge and enduring impact of Tuesday Night Music Club as one of the most significant debut albums of the 1990s, the record didn't exactly tear up the charts at first. Released on August 3, 1993, it took seven months to make its first appearance on the Billboard 200, the following March, and even then at a modest No.173.
Early approval included that of Q magazine, whose review by Ian Cranna in the November 1993 issue noted: "These 11 songs blend roots, melody, emotion and intelligence…the music, led by piano, organ and rhythm guitar, is stylish but not slick, while [Crow's] charged lyrics mix irony, imagination and observation."
The same month, the Sunday Times' Simon Witter observed: "The narrative structures and superb observational detail of Sheryl's lyrics suggest a background as a writer rather than a muso/backing singer." She told the newspaper: "I have read a lot, and I had a lot to get off my chest. I was also challenged by writing in front of literate people who were up on current events. My words are autobiographical, but thematically universal. Women will relate to 'Strong Enough,' but everyone has felt sick of their situation." That track was another later single from what came to feel like a greatest hits set in its own right, also including "Run Baby Run," "Leaving Las Vegas," "All I Wanna Do," and others.
Reviewing Crow's first London show at the Borderline for The Times in January 1994, this writer called it "a stunningly assured performance, shot through with contagious musicality…in the live context, the similarities with [Bonnie] Raitt's educated r'n'b style were heightened by Crow's wonderfully fluid and versatile vocals."
Speaking to me for the same publication late that year, as she opened on European shows for Joe Cocker, she said that the album sessions took place with an attitude of "'close the door, order some food, crack open the Jack Daniels and let's go.' I was really left to my own devices, weirdly enough. When I handed the record in, I felt, they're either going to say 'forget it, this is rubbish' or send me back in and say 'we need singles, this thing's not focused,' but they didn't, they just took it and ran with it."
Crow also confessed to the emotional single-mindedness that helped make the album such a memorable listening experience. "I've never had very many friends, I'm definitely introspective and my friends tend to be those moments when I escape to writing," she mused. "For me, the road is a much more comfortable place than being home. I always suffer identity crises when I'm at home, because you walk into your living room and you're supposed to feel normal, and it's like 'this is foreign to me.' It's always been that way."
Buy or stream Tuesday Night Music Club on Apple Music and Spotify.