The Englishman, Blues and Country Music History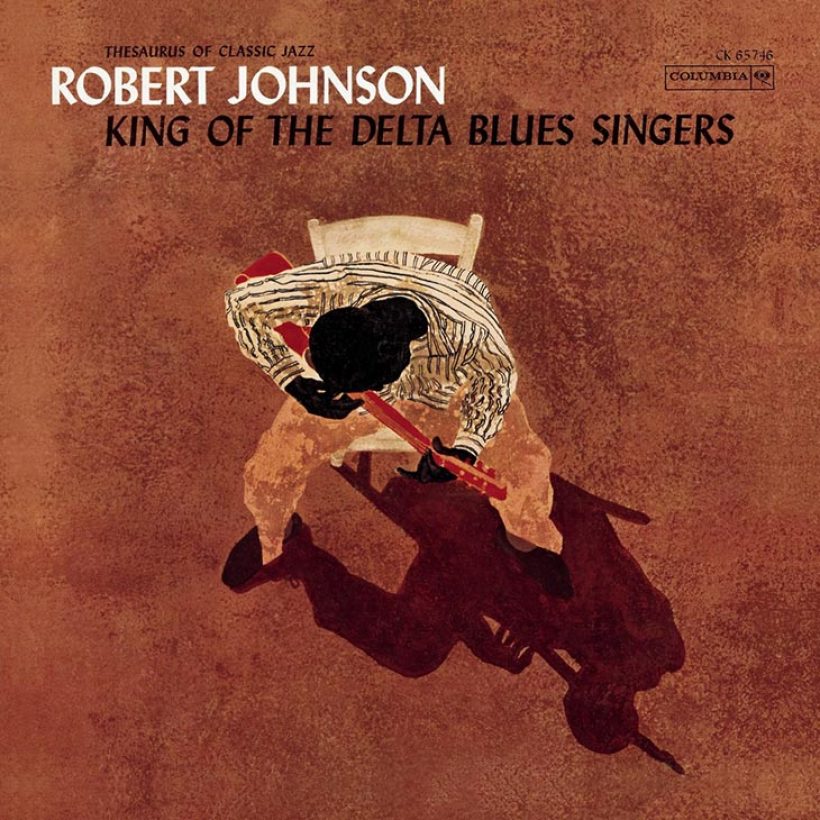 The rediscovery of pre World War 2 blues in the early 1960s by young men and women in the US and the UK has been well documented. The role of young Englishmen, like The Rolling Stones, John Mayall, Eric Clapton and a whole host of others, was pivotal in helping to reintroduce young American bands to the power of the blues. But did you know it was another Englishman who in the 1930s played a pivotal role in recording one of the most celebrated of all bluesmen… Robert Johnson? Not only that, but he also helped create the Nashville-Sound and establish country music as a creative force?
Donald Firth Law was born in Leytonstone, in north-east London in February 1902 and sometime after the end of World War 1, he joined the London Choral Society. In 1924 the 22-year-old Don Law emigrated to the United States and eventually found his way to Dallas Texas where he became a bookkeeper for Brunswick Records. In 1931 the American Record Company (ARC) bought out Brunswick and Law started working for the latter company under another Englishman, Art Satherley who had been born in Bristol and emigrated to Wisconsin in 1913.
Sometime in 1936, the 25-year-old Robert Johnson went to H.C. Speir's store in Jackson Mississippi; the general store sold records and Speir acted as an unofficial scout for Arc, Paramount and other record labels. Johnson was well used to travelling the South plying his trade as what has been described as a "human jukebox" playing in juke joints and anywhere that people would pay him a few cents to sing popular songs, including Bing Crosby tunes.
Johnson turned up in Dallas and met Don Law and the two men travelled to San Antonio where a recording session had been arranged for Monday 23 November 1936 at the Gunther Hotel. With Law acting as producer, Johnson cut 'Kind Hearted Woman Blues', the first of thirteen takes of eight different songs. Three days later he was back and cut '32-20 Blues' and then the following day he cut nine more takes on seven different songs. He then took a train back to Mississippi and his life as an itinerant musician, although he was temporarily richer having pocketed money from his recording session; it is doubtful whether it was more than $100.
Law was impressed by the recordings and Johnson's first release was 'Terraplane Blues' coupled with 'Kind Hearted Woman Blues'; it would be the only one that sold in any great number at the time. His next release, '32-20 Blues' coupled with 'Last Fair Deal Gone Down' was followed by 'I'll Believe I'll Dust My Broom' and 'Dead Shrimp Blues'. Sales were not fantastic, but clearly good enough for Johnson to be summoned back for more recording. This time he went to Dallas and recorded three more sides on 19 June 1937, the following day he cut thirteen more takes of ten more songs.
In Dallas, it's likely that he recorded at 508 Park Avenue a three-storey art deco building built in 1929 as the Warner Brothers Film Exchange, and by 1937, the building was where Don Law was based for Brunswick/Vocalion Records.
Fourteen months after recording in Dallas, Johnson was dead, in circumstances that have baffled and mystified researchers and blues fans ever since.
Don Law, on the other hand, went on to have a stellar career, working mainly for Columbia Records with Satherley after it merged with ARC. In 1942 Law relocated to Columbia's New York office to oversee the children's music division, however by 1945 Columbia divided its country division in two, making Law the head of the vision to the east of El Paso and Satherley head of everything to the west. Law recorded Lefty Frizzell, Ray Price, Billy Walker, and Marty Robbins, transferring to Nashville where he became head of Columbia's Country Music division after Satherley retired in 1952.
Along with Chet Atkins at RCA, Owen Bradley at Decca, and Ken Nelson at Capitol, Law helped establish, the Nashville Sound. Among Law's hits were Marty Robbins's 'El Paso', Johnny Horton's 'The Battle of New Orleans' and Jimmy Dean's 'Big Bad John.' By 1967 Law had retired from Columbia setting up Don Law Productions and acting as an independent producer. Don Law died in 1982 in Galveston, Texas.
Format:
UK English