Snow Patrol
The Scottish rock band from Dundee led by Gary Lightbody are known for their emotionally charged songwriting and passionate fanbase.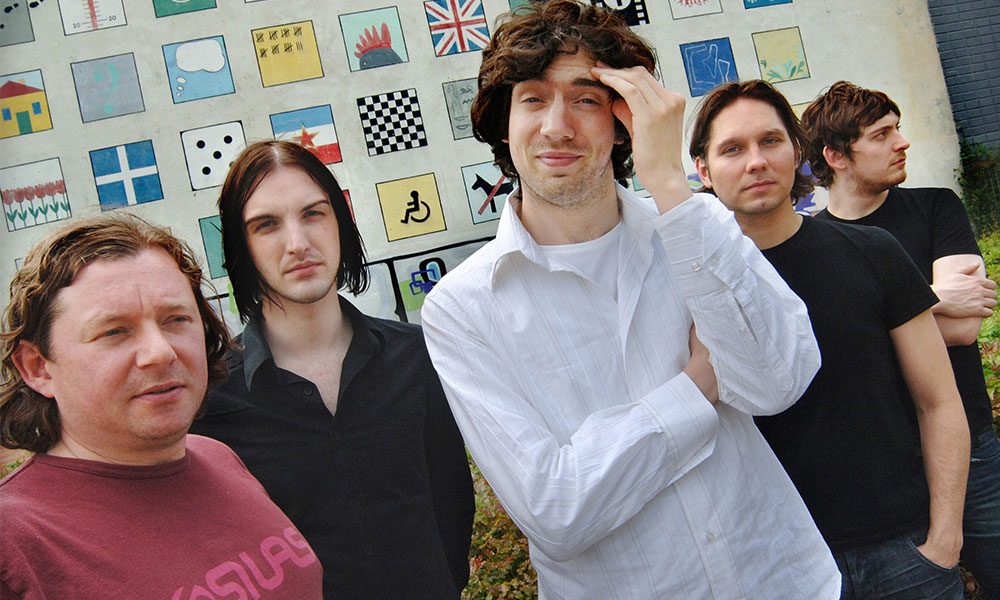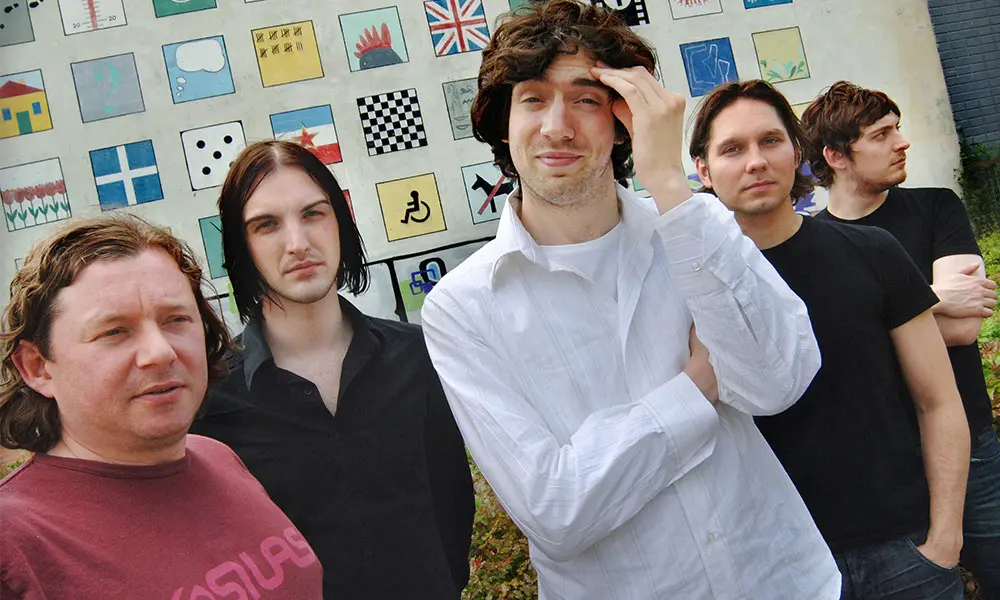 The British rock and pop quintet Snow Patrol, actually from Northern Ireland and Scotland, are of that rare breed: they make music that delights the mainstream but also maintain high lyrical and compositional standards. What they do is not throwaway: it's for keeps. Hence their biggest selling albums, the mighty Final Straw and Eyes Open have pushed their sales to around 10 million copies worldwide and propelled them up global charts. Even their 2009 compilation, Up to Now, is certified triple platinum, and as people are still discovering the pleasures of their sound, exemplified in radio-friendly classics like "Run" and "Chasing Cars" they are bound to be worth your attention. The last ever band to appear on Top of the Pops, Snow Patrol are a superb live act and were chosen to appear in the Hyde Park segment of 2012 opening ceremony for the London Olympic Games, widening their appeal still more. Blessed with myriad awards in Ireland they may be most proud of the fact that "Chasing Cars" was named 'The Song of the Decade' on Channel 4's 2009 round-up: it was also the most-played song of that era. They have a plaque at the Duke of York pub in Belfast where they made their live debut. Needless to say, they all turned out for the ceremony and played an impromptu set for a small crowd. Just like the old days.
Formed in 1994 by chief songwriter Gary Lightbody with bass payer Mark McClelland and drummer Michael Morrison, who were all students at the University of Dundee, they flirted with band names the Shrug and Polar Bear and released two EPs independently before Jonny Quinn took over the kit. Working on their reputation as a live draw the newly-named Snow Patrol signed to Jeepster (home to Belle & Sebastian) for whom they recorded the first brace of discs – Songs for Polarbears (1998) and When It's All Over We Still Have to Clear Up (2001). Evidently influenced by alternative American rock acts such as Pixies, Soundgarden and Dinosaur Jr. but with a weather eye on the more intriguing UK bands like Super Furry Animals – though in reality, they don't sound like any of them – Snow Patrol impressed listeners with strong songs like "Starfighter Pilot", "Absolute Gravity" and "One Hundred Things You Should Have Done In Bed". Quirky and distinctive by turn they continued to concentrate on indie rock with a twist and the lovely "Ask Me How I Am" indicated a change of mood.
But it was the Ivor Novello Award-winning Final Straw (2003) that pushed them beyond. Nathan Connolly's arrival on guitar upped the power of the pop quotient considerably and Lightbody responded with a selection of definitive songs where the chorus always stuck: if you missed that disc then it's worth discovering now because "Spitting Games", "How to Be Dead", the band-written "Chocolate" and the hit single "Run", all produced by the group with noted Irish console master Jackknife Lee have the power to persuade that has lasted well beyond the initial impact of radio play. It also makes them superstars back home and will sell way over three million in the UK and the rest of Europe, plus making a healthy inroad into the US chart. The re-release with bonus cuts, iTunes and DualDisc versions are recommended.
A change of personnel and an onrush to fame makes Eyes Open (2006) seem even more expansive. With Tom Simpson adding textures on keyboards, the additions of choir and strings (the latter arranged by James Banbury) now give Snow Patrol an epic soundscape to work upon. The huge seller "Chasing Cars" becomes a genuine signature piece. An unusual love song with just a little dark undercurrent – many of Lightbody's other lyrics are tinged with deeply personal observations – this track took on a life of its own and ensured that Eyes Open would crack America. "You're All I Have", "Hands Open", "Set the Fire to the Third Bar" (featuring Martha Wainwright) and the "Open Your Eyes" and "Shut Your Eyes" pairing are full of the anthemic power that makes the Patrol interact with a crowd. A successful tour accompanying U2 is documented on the Special Edition Deluxe Box.
Still, with Lee at his desk, Snow Patrol took the time to make sure that A Hundred Million Suns (2008) didn't slacken off. Lightbody continues to offer heartfelt and poignant lyrics – "If There's a Rocket Tie Me To It" and "Crack the Shutters" are up with his best – and the big noises emanate on "The Planets Bend Between Us", a typical example of the group's ability to home in on grown-up subjects that appeal to their age group. A Deluxe Edition and Tour edition bonus DVD cover all the bases and the addition of strings and horns, featuring Guy Barker and Timothy Brown amongst others, throws extra sparkle over the winning melodies.
The compilation Up to Now (2009) offers a chance to catch up on the hits as well as some other lesser-known tracks, including the Jeepster years as well as "Just Say Yes" one of three new pieces with an electronic, synthpop direction. This set is described by Lightbody as a chance to take stock and look back at a career not entirely marked by runaway success. The paean to Belfast that is "Take Back the City" is outstanding, another gem that always sounds great on the radio or when pulling a festival crowd to its feet. The much-expanded Box Set version provides the more intimate side of Snow Patrol on a third disc recorded live at the Union Chapel, London. Here you'll also find a cover of Sugarbabes UK number one "About You Know," a change of pace that depicts the Snow men enjoying a slab of bright pop music.
The sixth studio album Fallen Empires (2011) emerged from a period of writer's block, though the wait was worthwhile. The Digital download hits "called Out in the Dark" (note the possible double interpretation), "This Isn't Everything You Are" and the R.E.M. (specifically Michael Stipe) inspired "New York", a lovely seeping piano ballad, are all highlights.
We also have 2103's Greatest Hits for discovery and on hearing this it's easy to see why they have fans ranging from Stipe and Bono to Nikki Sixx, with the R.E.M. frontman also being an admirer of Jackknife Lee.
At time of writing it's good to learn that a new album is in the pipeline with drummer Jonny Quinn insisting that Snow Patrol are fully recharged and ready to reconvene in their 20th year. With so much great music already available, it's true to say that Snow Patrol are one of the jewels in the crown here. The prospect of another addition to the repertoire, and a possible live tour – well that's going to be worth the craic.
Words Max Bell
Format:
UK English