Outlaw And Disorder: Country Rebels 1947-2015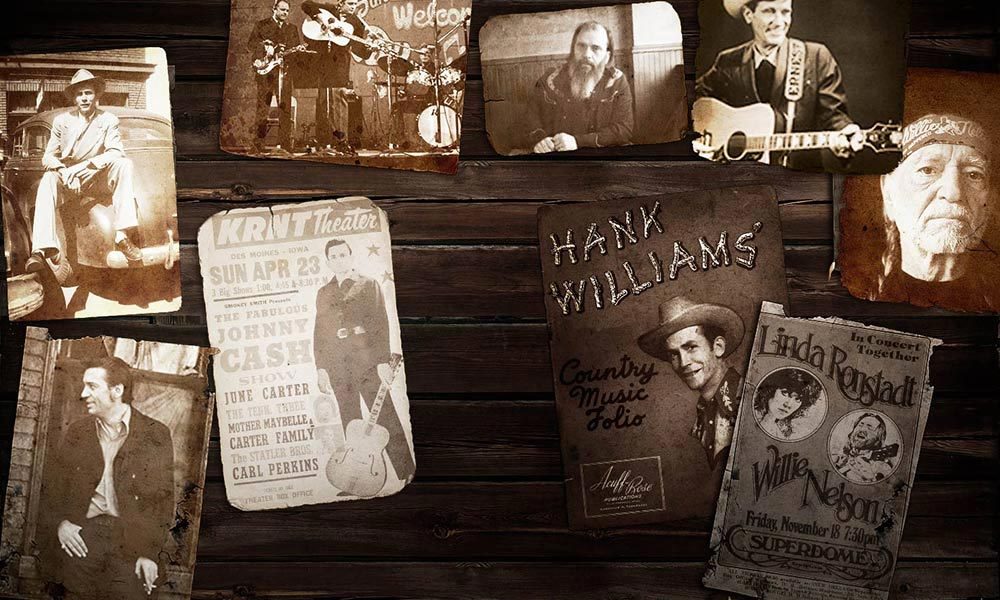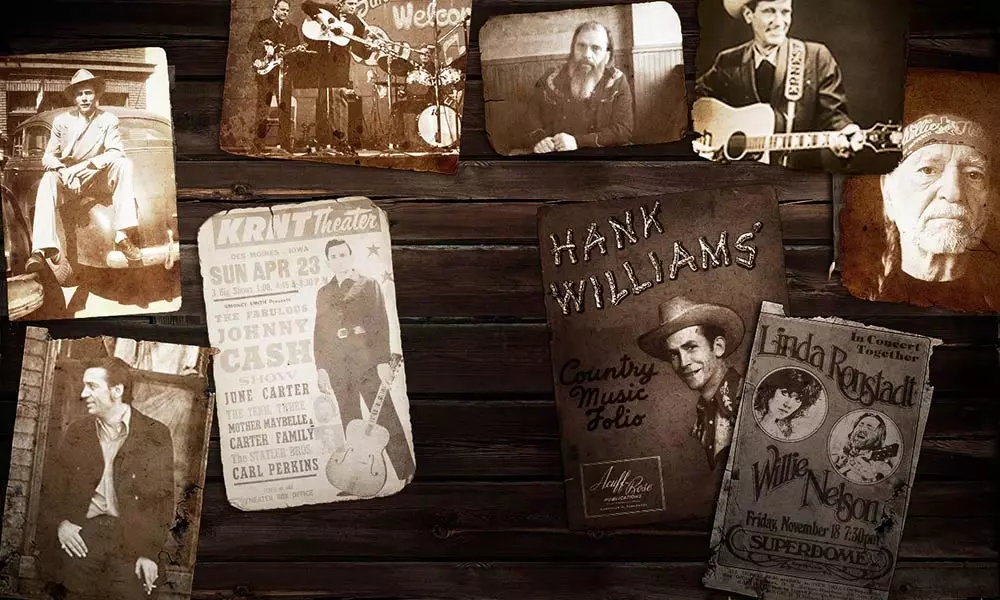 "I shot a man in Reno just to watch him die."
It's arguably the most famous line in country music history. Johnny Cash would later recall his inspiration when writing 'Folsom Prison Blues': "I sat with my pen in my hand, trying to think up the worst reason a person could have for killing another person, and that's what came to mind."
Country music has always had two sides. On the one hand you have the clean, wholesome sound, which became polished by Nashville's hit factory, offering entertainment for the masses. On the other are the tough guys, the brokenhearted, the beaten and defeated, the downtrodden, the men and women who got to the crossroads and chose the wrong path. And, just as in the Hollywood Westerns, it's often these outlaws who have the greatest appeal.
These are the real heroes of country music: those who raised merry hell, that didn't give a damn what anybody thought and spat in the face of authority. Artists like Johnny Cash, Ernest Tubb, Waylon Jennings, Johnny Paycheck, Willie Nelson and the granddaddy of outlaw country: Hank Williams.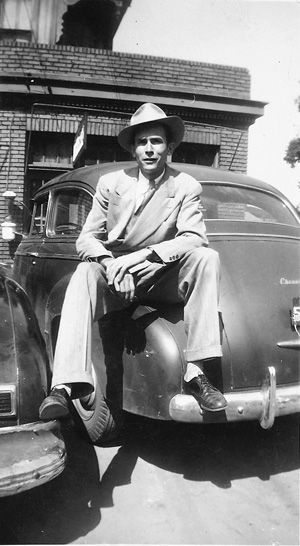 Things hadn't been going well for Williams from the off. His birth-name of Hiram was misspelt on his birth certificate, and he'd been born with a spinal defect, made worse when he was thrown from his horse at the age of 17. He began playing guitar when he was seven years old, taught chords and songs by an elderly black musician, Rufus 'Tee Tot' Payne, which explains the blues that infuses Williams' songs. He was smart enough to hire his band not just for their musical ability; bass player Cannonball Nichols was a wrestler before becoming a musician, an ideal accompanist when playing the tough clubs of his native Alabama.
As World War II ravaged Williams' band, so did he descend deeper into alcoholism. Since the late 30s, he'd had a regular spot on radio station WSFA, but he was sacked for habitual drunkenness in 1942.
After the war, Hank and his wife, Audrey, moved to Nashville, where he impressed publisher Fred Rose. With Rose as his manager, Williams signed with MGM Records. The hits quickly followed: 'Move It On Over', his first release for the company, sold by the thousands. A move to Shreveport, Louisiana, saw him added to the Louisiana Hayride, both a radio show and a concert touring party. 'Lovesick Blues' was also a huge hit, spending 16 weeks at the top of the country chart, and landing Williams a spot at the Grand Ole Opry. Despite fears that his hard-drinking lifestyle could damage the Opry's reputation as curator of country music, he won the audience over – with an unprecedented six encores.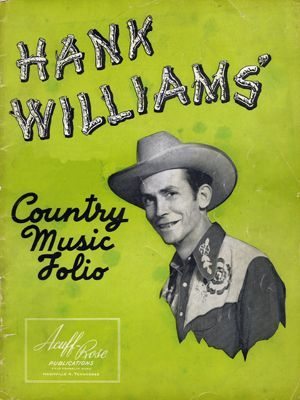 Now a star, Williams could command huge fees, as the hits continued to cascade: 'Wedding Bells', 'I'm So Lonesome I Could Cry', 'Moanin' The Blues', 'Cold, Cold Heart' and the evergreen 'Hey, Good Lookin'' among them. But while he may have worn the outward appearance of success, his suits decorated with sequins and musical notes, inside, Williams was suffering. His back pain saw him medicate with morphine washed down by alcohol, while the turmoil in his mind led him to trash hotel rooms and begin to fool around with guns. He was treated for his back and for alcoholism, but neither ailment eased. By the early 50s, both his career and his personal life were suffering. Williams' marriage fell apart; he lost his house and custody of his son, Hank Williams Jr. He found himself sacked by the Grand Ole Opry – and even lost his band.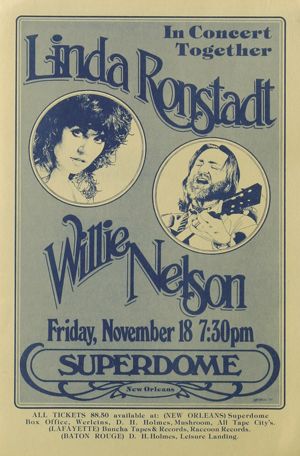 While his songs provided gold discs for the likes of Tony Bennett, Williams' own reputation as a performer nosedived, as audiences and promoters got sick of seeing him too drunk to play, falling off the stage and sometimes failing to show at all.
A big show was booked in Ohio for New Years Day, 1953, but a blizzard grounded his plane. Williams hired a taxi driver, Charles Carr, to drive his Cadillac to the show, and settled into the back seat with a bottle of whiskey to keep him warm. When Carr stopped for gas in Oak Hill, West Virginia, he discovered the singer was dead. Police found beer cans and unfinished lyrics in the back seat. His latest single, riding high on the charts, was 'I'll Never Get Out Of This World Alive', leading some to speculate that Williams knew he wasn't long for this world.
Some 20,000 people passed by his casket as he lay in state, and the posthumously released 'Your Cheatin' Heart' stayed at the top of the country charts for six weeks. Today, Williams' life and music is legendary in the country world, yet his son remains defiant that his father was never really accepted in his lifetime: "I get sick of people telling me how much they loved my daddy; they hated him in Nashville."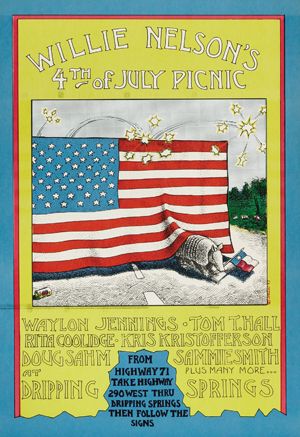 Not fitting in well in Nashville is a common thread that runs through country's greatest outlaws. Texan singer-songwriter Willie Nelson had recorded a few records of his own, as well as scoring a handful of (uncredited) songwriting successes, before moving to Nashville. Already he was out of step with the country musicians there due to his unusual singing style and his dislike of rhinestone trimmings. But his songs, despite their often-heartbreaking bleakness, proved popular, scoring him a number of hits as a songwriter – most notably 'Crazy', as recorded by another tragic country star, Patsy Cline.
Nelson hit the road playing bass in Ray Price's band, got a divorce, and soon scored his first hits as a performer – including 'Willingly', on which he duetted with Shirley Collie, who would become his second wife. The 60s would be kind to Nelson's career, with hundreds of tracks cut for a number of labels, as well as Nelson-penned hits for other artists – including 'Pretty Paper', for Roy Orbison. But the Texan remained at odds with the country establishment in Tennessee, disliking the slick, polished arrangements forced onto his records, and moving closer to the cowboy roots the country world was trying to leave behind. "After all the voices and the strings and all those things had been put in. It sounded beautiful but it wasn't me," he later said.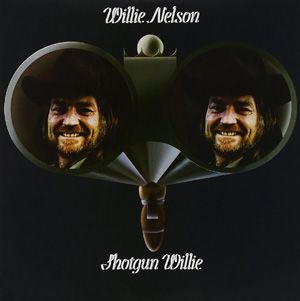 Disillusioned with the conservative country establishment, Nelson retreated to Austin, Texas, where he embraced the hippie movement, finding himself a new audience at the legendary Armadillo World Headquarters venue. In this new environment, Nelson found his music became looser, incorporating elements of rock, folk and jazz. Fellow country outlaw Steve Earle later reflected: "We all were rooting for him because it meant there was some hope for us."
After playing a party attended by Atlantic Records' Jerry Wexler, Nelson became the first country artist signed to the one-time home of Ray Charles and Aretha Franklin. Given greater artistic freedom, Nelson pulled his first truly great album out of the bag. Shotgun Willie was emblematic of an emerging style of country music, which eschewed Nashville's purity and threw any number of influences into the melting pot. Dubbed "outlaw country", Nelson was a natural figurehead for the movement – with a straggly beard and pigtails, he was as far removed from the mainstream as could be. Shotgun Willie may not have initially flown off the shelves, but it was given a warm critical reception (Rolling Stone described it as "flawless") and sold by the shedload in Austin, where the "outlaw" scene had now fully developed. A return to rootsy sounds attracted groups like Asleep At The Wheel, and singer-songwriters such as Billy Joe Shaver and Joe Ely.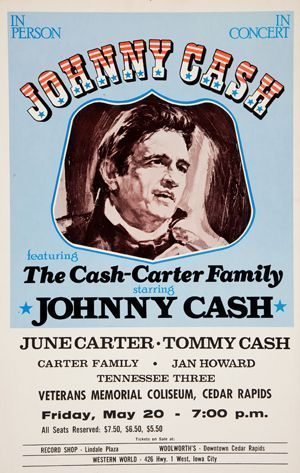 But what is it about country music that attracts the downtrodden, the vulnerable, the doomed? Country songwriter Harlan Howard, whose biggest hits include 'I Fall To Pieces' for Patsy Cline (co-written with Hank Cochran), and 'Busted', a hit for both Ray Charles and Johnny Cash, famously summed up the ingredients for a great country record: "Three chords and the truth." And it's this truth that is vital to all so-called country outlaws. Part of the appeal of country music is in the storytelling, and if you can't believe the storyteller then the song will flop. It stands to reason, therefore, that, just like Willie Nelson when he left Nashville, country outlaws must be true to themselves.
Of course, when you mix an artistic temperament with a drive to do things their own way, it's no surprise that things can sometimes get a little wild. Alcohol continues to go hand in hand with country music today: many of Toby Keith's songs talk about drink, among them 'Get Drunk', 'Be Somebody' and 'I Like Girls That Drink Beer'. Chris Stapleton – who made history when his debut album, Traveller, made him the first artist to scoop the New Artist Of The Year, Male Vocalist Of The Year and Album Of The Year awards at the CMAs – eulogises 'Tennessee Whiskey', sings of 'Whiskey And You' and confesses to having an 'Outlaw State Of Mind'. Gretchen Wilson's 'All Jacked Up' tells of the woes of having one more drink. Unsurprisingly, the hard stuff has always featured heavily in country's outlaw culture.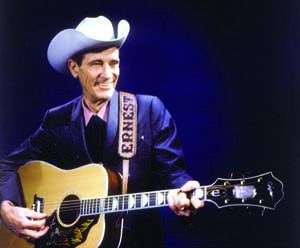 The Texas Troubadour, Ernest Tubb, found fame during the war years thanks to his hit 'Walking The Floor With You'. But alcohol was his weakness; he'd get so drunk that he'd smash anything – including kicking out the windows of his own limo. In 1957, a drunk Tubb walked into the lobby of the National Life building in Nashville, armed with a .357 magnum, apparently with the intention of shooting producer Jim Denny – the man who had fired Hank Williams from the Grand Ole Opry. Though Denny wasn't there, Tubb thought he saw him and opened fire. Fortunately, he was too drunk to shoot straight, missing his unwitting target and reducing his charge to one of public drunkenness.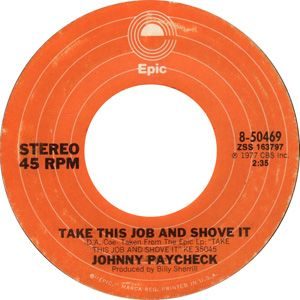 Singer Johnny Paycheck, whose biggest hit came with a tough cover of David Allen Coe's 'Take This Job And Shove It', was less lucky when he drew in public. On 19 December 1985, Paycheck stopped for a drink at the North High Lounge in Hillsboro, Ohio. Another customer, a man by the name of Larry Wise, recognised the star and tried to engage him. When Paycheck asked to be left alone, Wise is supposed to have insulted the singer by offering to take him home and feed him turtle soup – something the star took as an insult, suggesting he was some sort of hick. Paycheck opened fire, his bullet grazing Wise's scalp. "'He blowed my hat off," Wise testified in court. "I guess he took it as a personal insult.'"
Paycheck, who'd spent a couple of years in military prison for striking a superior officer while in the navy, pleaded self-defence. He was eventually sentenced to nine years, though the governor commuted his sentence after less than two. Paycheck later said of his status: "To me, an outlaw is a man that did things his own way, whether you liked him or not. I did things my own way."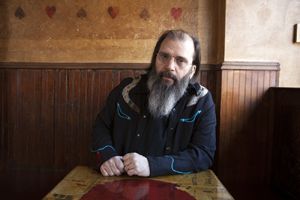 Former Austin-scene singer Steve Earle was another who liked to do things his own way. Insisting every detail of his album Exit 0 was done the way he wanted, he clashed with Tony Brown, then a vice-president at MCA Nashville, over the cover art. The pair met for lunch to try to find a solution. "I don't have a problem with authority, authority has a problem with me," Earle later claimed. "Nobody even considers for one second trying to tell me how to do it." This was Brown's mistake. "He took his plate and flipped his steak at me," Brown recalled. "And then he called me a couple of names I won't repeat." Earle's take on the fallout was clear. Years later, when asked about the outcome, he replied simply: "Exit 0's still in print. Go pick one up and see what the cover is."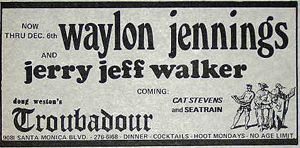 One of country's biggest outlaws was George Jones, a man so admired by his contemporaries that Waylon Jennings wrote in his song 'It's Alright': "If we all could sound like we wanted to, we'd all sound like George Jones." But while Jones' talent is undisputed, his reputation suffered as a result of his passion for drink and cocaine. A tumultuous marriage to Tammy Wynette ended in divorce. Drinking was behind Jones' beating his wife, shooting at friends, and his reputation as No Show Jones, for the number of times he failed to turn up to his own concerts.
As Wynette said: "When he's drinking, he turns completely into a madman. He likes to play with guns and he would shoot guns in the middle of the night. He shot the tiles off the bathroom walls." He sought redemption in his music, and his brilliant 1974 album The Grand Tour chronicles his break-up set against a backdrop of a tour of the family home. Events climax in the nursery, where Wynette finally leaves Jones, "taking nothing but our baby and my heart".
But country's not all about the damned. The flip side of that particular coin is redemption, and many of the so-called outlaws of country music can testify to the healing power of the music and their contemporaries.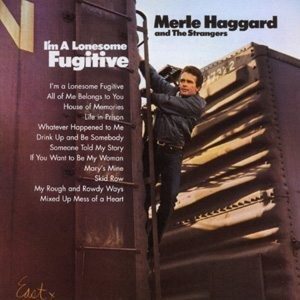 Among the most famous stories in country music is of how inmate Merle Haggard, serving time for armed robbery, was inspired to join the prison band after he witnessed Johnny Cash's 1958 performance at San Quentin prison. Haggard, born in the Dust Bowl and raised in California, had shelved his music career due to his wife's disdain, in what was not a happy marriage ("Any listing of famous battlefields should include my marriage to Leona Hobbs," he later commented). But after seeing Cash's electrifying performance, he determined to follow his urge to become a songwriter and performer.
After his release, Haggard slowly built a following, which led to his first country No.1 single, 'I'm A Lonesome Fugitive', his label exploiting the romance attached to a country singer with a prion record. However, perhaps his best-known single, 'Okie From Muskogee', seemed, on face value, to be anything but the song of an outlaw, panning, as it does, both the anti-Vietnam protests and the hippie movement. How much of the song is satire and how much is heartfelt is open for interpretation – Richard Nixon was a fan, but so was counter-culture legend Phil Ochs.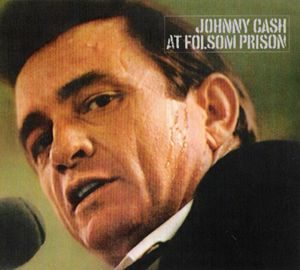 Cash himself famously spent many years fighting his demons. Drink, drugs and women very nearly proved to be his downfall. By 1967, he'd hit rock bottom. "I was taking amphetamines by the handful," he wrote in his autobiography, Cash. "I was cancelling shows and recording dates, and when I did manage to show up, I couldn't sing because my throat was too dried out from the pills… I was in and out of jails, hospitals, car wrecks. I was a walking vision of death and that's exactly how I felt. I was scraping the filthy bottom of the barrel of life." He went into a cave on the Tennessee River and lay down to "let God take me from this earth". But from somewhere, he found the strength to crawl out of the cave, and freed himself from the drugs and drink that had so nearly destroyed him.
In 1985, Cash joined together with long-time buddy Willie Nelson to form country's ultimate supergroup, playing up to the outlaw image by calling themselves The Highwaymen. Alongside Nelson and Cash were two more giants of the country world, Kris Kristofferson and Waylon Jennings.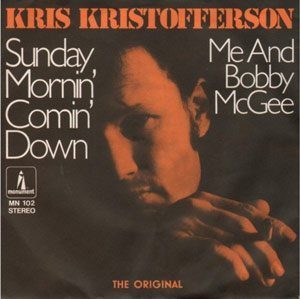 Kristofferson had been brought up in a military family and followed the family business to become a Captain in the US Army. But when he chose to pursue his songwriting over the military, his family disowned him. He then tried to make connections in the country world by taking a job as a cleaner at CBS's Nashville studios. When this didn't work, he took the extreme step of landing a helicopter on Johnny Cash's front lawn to get his attention. Cash recorded 'Sunday Morning Comin' Down', and Kristofferson's career took off.
Meanwhile, Cash and Jennings went way back to when they lived together in the 60s – which was also when Jennings' 20-year drug habit began. Jennings' first lucky break had come while touring with Buddy Holly; he gave up his seat on the ill-fated plane in which Holly, JP Richardson and Ritchie Valens died. In his autobiography, Jennings revealed the conversation that had haunted him since that night. Holly joked: "I hope your ole bus freezes up!" to which Jennings jokingly replied: "I hope your damn plane crashes!"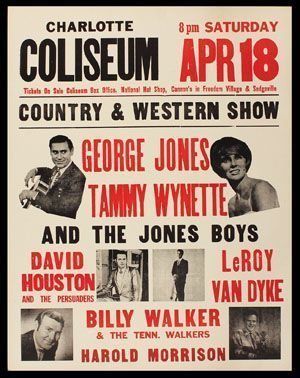 Another close call, this time with the law, came when he was nearly busted for possessing enough cocaine to be put away for supply, but he managed to remove the evidence before the DEA began their search of the studio where he was recording. The event is recalled in his 1978 single 'Don't You Think This Outlaw Bit's Done Got Outta Hand?': "They came pounding through the back door in the middle of the song/They got me for possession of something that was gone, long gone."
Jennings began to look for a new audience outside of the country world. When he first played at Max's Kansas City, a top Manhattan rock club, he told them that he was about to play some country music… "And we sure hope you like it. But if you don't like it, you'd better keep your mouth shut, 'cause we will kick your ass."
The outlaws of country music have many things in common – troubles caused by drink, drugs, women and the law among them – but the most important thing that unites them is their authenticity. They've all been there and done it. They've lived the life and learned from their mistakes. Without that integrity, their songs would be meaningless. George Jones put it best when he reflected: "If you're going to sing a country song, you've got have lived it yourself."
Format:
UK English