Video Saved The Radio Star: Pioneers Of The Pop Promo
8 May 1965. When DA Pennebaker pointed his camera at Bob Dylan in a London alley, did he realise he was making what many consider to be the most influential music video of all time?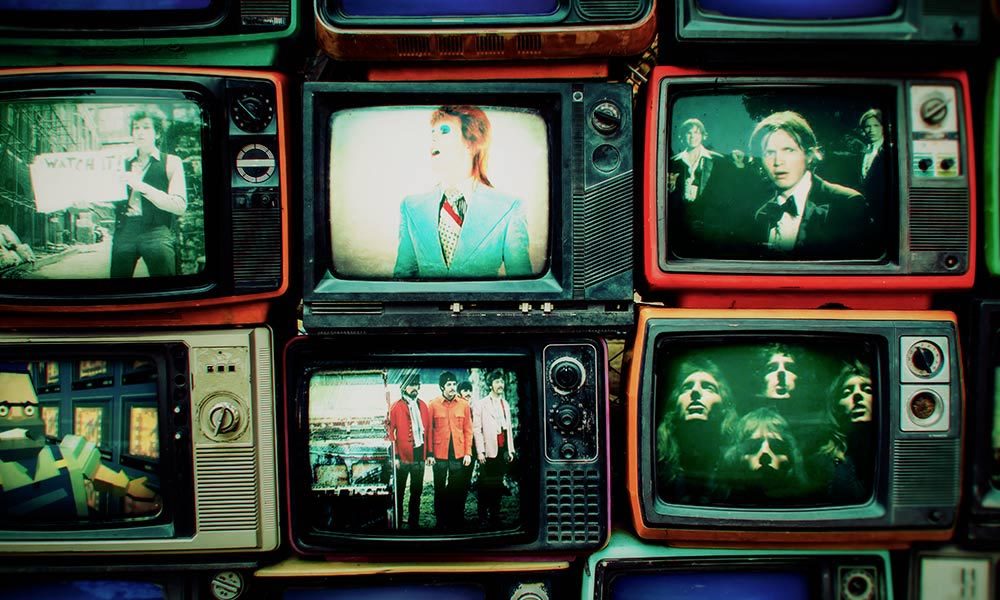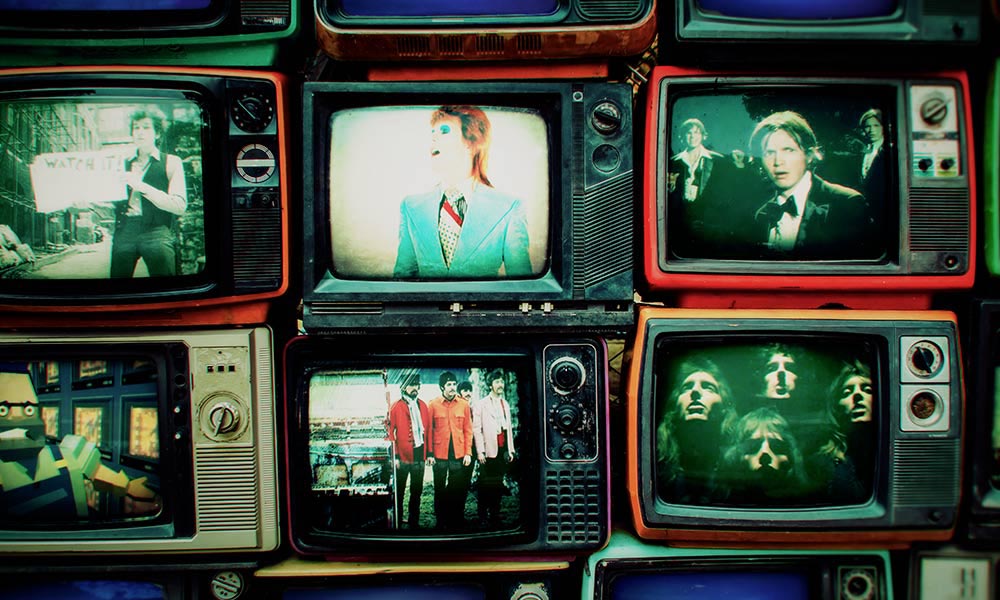 8 May 1965. When DA Pennebaker pointed his customised shoulder-held Auricon 16mm camera at the slight figure standing before him in a London alley, discarding handwritten lyrics scrawled onto Savoy Hotel's shirt-laundry cardboard over the cobblestones, did he realise he was making what many consider to be the most influential music video of all time? Unlikely, though the significance of Bob Dylan's playful dismantling of Subterranean Homesick Blues on Savoy Steps in London WC2 continues to resonate. Pennebaker, Dylan, Allen "Rabbi" Ginsberg and Bob's best mate Bobby Neuwirth (with assistance the night before from Donovan, who was eager to help magic marker the words) also happened to invent the lyric video, so in vogue again today.
But look out, kids; the film wasn't a music video. That technology barely existed. Throughout the 60s, the film clip – or "insert" – was shot home-movie style, often using cine cameras. The results were quirky – or in the case of The Beatles' clips, whimsical, parochial and all those other long-lost English tropes. It's fitting, then, that Pennebaker's capturing of the Subterranean moment opening Dont Look Back, the documentary based on Dylan's English tour of 1965, was set in London – even if it wasn't widely seen until 1967, when the documentary premiered in San Francisco and New York City. Two alternative clips shot on the hotel's roof and in nearby Embankment Gardens didn't have the same urban impact, but even in black-and-white, London was the grooviest city in the world.
Until that DayGlo decade darkened, turning devilish in the case of The Rolling Stones' film for 'Jumpin' Jack Flash', any clip worth its salt reinforced the slightly hysterical playground mood of the world's swinging capital city. To that extent, the best 60s clips are more than nostalgia: they provide a visual history of a scintillating, white-hot era, whereas the manicured videos of the 80s sometimes came across as more ruthless, commercial vehicles: adverts rather than artworks.
By contrast, Dylan's appearance was more send-up than self-reverential: his film was charming, witty and pertinent to the song. It was Dylan's baby, his interpretation (albeit with nods to the Beats and Chuck Berry's nursery-rhyme rock'n'roll tune 'Too Much Monkey Business'), and while it has been mercilessly copied and parodied (though why bother to parody a parody?) the image of a ragamuffin hobo about to turn electric is definitive. Also contrary: here's someone who looks like he hasn't got two coppers to rub together, staying in London's most expensive and prestigious hotel and using free props to make a film that cost less than the return cab fare to Wardour Street, where the footage was processed.
Hook back a bit, though, and 'Subterranean Homesick Blues' wasn't the first pop film. Give or take a few French-made clips, that accolade may go to The Moody Blues, whose co-manager Alex Wharton made a creditable promo for the single 'Go Now', in December 1964, using a silhouette technique later adopted by Queen for 'Bohemian Rhapsody'.
The Beatles had often been filmed in performance for promotional use, but then entered the arena with A Hard Day's Night, directed by Richard Lester, who updated a sequence from his earlier movie The Running Jumping & Standing Still Film, for the iconic 'Can't Buy Me Love' sequence (The Monkees made a career out of that one) and captured the euphoria of the time with the Fabs scarpering down Boston Place, by London's Marylebone Station, to evade their adoring public.
The Beatles made other influential if light-hearted inserts for 'Help!' and 'Day Tripper'/'We Can Work It Out', then embraced the format with 'Rain'/'Paperback Writer' (directed by Ready Steady Go! producer Michael Lindsay-Hogg) and the full-on psychedelia of 'Strawberry Fields Forever' and 'Penny Lane', directed by Peter Goldman with nods to the cult film du jour, Blow-Up.
Actually, The Beatles' weirdest film is for 'A Day In The Life': nightmarishly orchestrated to resemble a very bad trip. A trip of a different type was their feature-length montage piece Magical Mystery Tour, which was broadcast over Christmas 1967 in both black-and-white and colour. As only 200,000 British people were prepared to fork out £250 for a colour (over £3,000 in today's money), most watched the Tour in glorious monochrome on TVs leased from Radio Rentals.
Five months earlier, The Beatles had participated in the Our World global by satellite extravaganza, broadcast on 25 June. Their performance of 'All You Need Is Love', coinciding with the recently released Sgt Pepper's Lonely Hearts Club Band album, was pop music's first British water-cooler moment, and certainly a watershed in the sense that it showed a band working on their craft. So this was how it was done.
Despite John Lennon's insouciance, he was unnerved by the event and chewed gum throughout his vocal performance, while producer George Martin and engineer Geoff Emerick took surreptitious swigs of scotch. Given their status, the sight of friends and acquaintances seated on the floor – who sang along with the refrain during the fade-out and included Mick Jagger, Eric Clapton, Marianne Faithfull, Keith Richards, Keith Moon, Graham Nash, Mike McGear, Patti Boyd and Jane Asher – reinforced the band's untouchable momentum, while over 400 million lesser mortals in 25 countries watched on.
That was an exception. The trouble with pop films was gauging how many people saw them. The Musicians' Union ban on miming was hard to maintain (groups simply lip-synched), but the TV cameraman's union were set against inserts. As a result, these clips were usually excerpted or used as segues with DJs talking over them.
Progammers at BBC Two were more likely to be sympathetic to a pop film, but the BBC in general exerted draconian censorship. The Kinks' 'Dead End Street' was banned because it was considered in morbid bad taste to broadcast the group carrying a coffin down Little Green Street in Kentish Town. The Kinks' 'Sunny Afternoon', amusingly filmed in a North London wood covered in snow, was only seen on Dutch TV.
Arch mods Small Faces also faced resistance to their celluloid efforts. Brilliant clips for 'Lazy Sunday Afternoon' and 'Itchycoo Park' caught their interaction between urban grit and psychedelic wonderment, but unless you lived in Auckland or Adelaide, chances are you missed 'em.
Other notable inserts were made by the brilliant Manfred Mann – Mike d'Abo tearing around London on the back of a scooter while singing 'Ragamuffin Man' – and Traffic, whose film for 'Paper Sun' featured the group wandering round the Horniman Museum in South London, admiring the anthropological exhibits. If those two are genuinely weird then the Manfred's promo for 'Fox On The Run', where they rescue Reynard from the clutches of beastly huntsmen, is also noteworthy for referencing the album cover of The Byrds' Notorious Byrd Brothers.
The Rolling Stones' most famous clip of the time is for 'Jumpin' Jack Flash' – or, two clips, since one is a straight performance and the more legendary version shows Mick Jagger, Keith Richards and Brian Jones wearing war-paint and goldface. Lindsay-Hogg directed both. Stones fans are just as keen on Peter Whitehead's films for 'Have You Seen Your Mother, Baby, Standing In The Shadow?', which features violent live footage of the band being attacked on stage.
The director was more pleased with his clip for 'We Love You', again banned by the BBC because of Jagger and Richards' impending drug bust hearings – which they won. Whitehead recalled, "It was the first serious, politically committed, intelligent cultural video – which was also selling a song. Made just before the Stones' drug trial, it dealt with the Stones' predicament. It transformed them all into actors in a drama and recreated the Oscar Wilde trial. It dressed up Marianne Faithfull as [Wilde's lover] Bosie. As far as I'm concerned, nothing that went before that achieved what I achieved with that film."
But perhaps no one caught Mick Jagger better than Nic Roeg did in the movie Performance, in which his character delivers the pivotal 'Memo From Turner' sequence with camp abandon. At this point in 1968, Jagger's lyrical skills were at a peak: 'Memo From Turner' and 'Jumpin' Jack Flash' rival Dylan, but it's Roeg's footage that fixes the 60s hurtling to an anarchic denouement. The film was so beset by controversy it wasn't shown until 1970; Jagger's references to hemlock and coke (and he's not singing about the well-known Cola) zing off the screen. No one has ever made a better pop video than this segment.
David Bowie's 1969 version of 'Space Oddity' was the highlight of his promotional film Love You Till Tuesday, directed by Malcolm J Thomson, a friend of Bowie's then manager Kenneth Pitt. Introducing the classic Major Tom character, the song has often been linked to the Apollo 11 Moon landing, but has more chronology in common with Apollo 8, launched on 8 December 1968. It took three days to travel to the Moon and orbited 10 times over the course of 20 hours, during which the crew made a Christmas Eve TV broadcast where they read the first 10 verses from the Book Of Genesis. At the time, the broadcast was the most-watched TV program ever, and the space mission the first to enable both crew and viewer to see Earth as a whole planet – the far side of the Moon and Earthrise. That awesome experience, along with the influence of Stanley Kubrick's 2001: A Space Odyssey (released in May 1968), are the catalysts for 'Space Oddity' and still leave traces on Bowie's final album.
Given all that white light/white heat, it's surprising to find the early 70s don't throw up many memorable promos. Not to labour the point, but videotape still wasn't being widely used on musical groups – though porn directors had embraced it, getting over horrendous synching problems by using overdubbed dialogue. Naturally, Bowie was aware of the medium. At a gig in Cleveland, he sat on a stool and played 'Drive-In Saturday' on acoustic guitar, explaining: "It's about a future where people have forgotten how to make love, so they go back to video films that they've kept from this century. This is after a catastrophe of some kind, and some people are living on the streets and some people are living in domes, and they borrow from one another and try to learn how to pick up the pieces." The lyric also alludes to Mick Jagger in Performance.
Bowie's promos with Mick Rock were, usually, videos: they fixed his place in pop history as Ziggy Stardust/Aladdin Sane pin-up and show him in his full orange-haired glory. Rock's other videos for The Dame, 'John, I'm Only Dancing', a second 'Space Oddity', and 'Life on Mars?' made full use of the medium's garish and saturated-colour spectrum.
The 'John, I'm Only Dancing' video shows Bowie and The Spiders From Mars performing on stage at the Rainbow Theatre, during rehearsals on 19 August 1972, and cost £200. In it, Bowie wears a black leather jacket and sports an anchor tattoo on one cheek; the scenes alternate between shots of the band and Bowie, to shots of the fishnet-clad Astronettes dancing off-screen and behind backlit silhouette screens. Rock also shot the promo for 'The Jean Genie' in San Francisco, on Bowie's US Aladdin Sane tour. It captured Bowie and Cyrinda Foxe cavorting at the Mars Hotel, a 4th Street flophouse associated with Grateful Dead. Grace Slick's ex-husband Jerry Slick was the cameraman.
'Life On Mars?' featuring Bowie in a pale blue suit, with globs of thick eye shadow that transform from blue to purple as Rock experiments with levels of saturation, added a pop art element to the music promo, while Bowie's milky white skin is offset by a spiky, flaming red mullet. These films could be viewed as the birth of the modern video with an eye on the commercial market place.
Yet many groups refused to engage with the video process. No surprise that Led Zeppelin didn't hold with being filmed – and when they were, for The Song Remains The Same, they didn't like the results. But Roxy Music? The archest art rockers let a team of students loose to interpret 'Re-Make/Re-Model', yet otherwise preferred to stick to live performance or appearances on The Old Grey Whistle Test.

Queen, however, did embrace video. 'Bohemian Rhapsody' broke the mold by introducing new technical effects and made clever use of reproducing the cover shot of Queen II, taken by Mick Rock. Bruce Gowers shot the video at Elstree, on the eve of the band's third headline UK tour. The visual impact was huge and ensured that, from now on, all the major acts took the medium more seriously. (Or not, in the case of Queen's dragged-up Coronation Street shenanigans for 'I Want To Break Free'.)
Some of the finest in 70s fashion is captured in ABBA's 'Take A Chance On Me', which offers a straightforward view of the Scando pop gods and goddesses in their 1977 pomp (40 million viewers – including Erasure, who paid it homage – can't be wrong). The Stones, too, were in their finery during this decade. They dressed in sailor suits for 'It's Only Rock'n'Roll (But I Like It)' – not their most threatening look, but they liked that enough to keep the matelot pantaloons on for 'Ain't Too Proud To Beg'.
Grace Jones always chewed the scenery. In 'Do Or Die' she may even have eaten it – those candles! That cape! By contrast, the mighty Hall & Oates relaxed outside their abandoned luncheonette to illustrate the exquisite blue-eyed soul song 'She's Gone'. For a different cool, Kraftwerk's 1978 clip for 'The Robots' gave birth to electronic music as we would soon know it, where man became machine and audiences gawped in awe.
Three years later, on 1 August 1981, MTV arrived, launxhing as if it were a NASA space exploration, with a voiceover intoning, "Ladies and gentlemen, rock and roll." Their brief was pretty AOR; it was also a subscription service, but soon it would become a household name.
Censorship was still a thing. Michael Jackson's 'Thriller' and Prince's 'Little Red Corvette' were on heavy rotation – how could they not be? They weren't just in the news, they were the news – but the station also propelled a second British Invasion into America. Buggles' deathless 'Video Killed The Radio Star' launched MTV, but was its message a threat or a promise? It didn't do to bite the hand that fed, though Dire Straits (with the aid of Sting) seemed unsure where they sat during Money For Nothing as they took a wry sideways glance at an ordinary Joe tut-tutting at the ease with which wealthy rock stars piled up the cash while he was sweating his nuts off delivering refrigerators, microwave ovens and custom kitchens.
A decade later, R.E.M. typified the multi-million sellers of the 90s with their all-conquering Out Of Time, which contained 'Losing My Religion' (whose video won a Grammy) and 'Shiny Happy People'. By now the video was de rigueur and record companies demanded them. No matter if a band was touring Japan, they need never be away from their home market. Original punk groups such as The Damned, Sex Pistols and Clash scowled back in the day, but now anarchists the likes of The KLF could hobnob with country superstar Tammy Wynette on 'Justified And Ancient' while making provocative footage.
Humour, too, was high on the agenda. Weezer tickled the ribs with their Happy Days homage for 'Buddy Holly' and had a zeitgeist moment. Blink-182 wore their birthday suits to run naked through Los Angeles for 'What's My Age Again?' while David Byrne, who had worn an ever-expanding suit for 'Girlfriend Is Better' in Jonathan Demme's film Stop Making Sense, looked even more strange singing 'She's Mad' while his head exploded.
The Verve's Richard Ashcroft wasn't to be messed with either, as he strode full-pelt through London's Hoxton district in one single continuous shot which was designed to rattle the viewers' cages.
Truly grasping the potentials of the video promo was Beck. All of his videos are worth watching, but try starting with 'Where It's At', the track that launched MTV2, on 1 August 1996. But Beck Hansen didn't cut it for New Radicals' Gregg Alexander, who ripped into modern culture with glorious venom on the superb 'You Get What You Give', metaphorically booting Marilyn Manson, pop trio Hanson and Courtney Love into the debris as he and the Rads dismantled the Staten Island Mall: a key moment in pop-dance history.
Picking up from where NWA's 'Straight Outta Compton' left off, Eminem's 'Lose Yourself' straddled the new millennium and made rebellion both a virtue and a basis for videomatic cinéma vérité. And so came the rise of the video auteur. Directors such as Michel Gondry became the favoured collaborator for Björk, The White Stripes and The Vines. His influential clips include Massive Attack's 'Protection' and Stardust's trippy 'Music Sounds Better With You', though his groundbreaking and gloomy clip for Donald Fagen's 'Snowbound is' hard to beat.
Spike Jonze is of a similar vintage and pedigree. He cut his teeth directing clips for Sonic Youth and Chainsaw Kittens, but is better known for helming Fatboy Slim's Weapon Of Choice, those Weezer dudes and the Girl Skateboards phenomenon.
The popularity of guerilla filmmakers providing footage for songs where none existed inevitably led to groups doing it for themselves: hence the rise of the lyric video. Prince made one for 'Sign "O" The Times' back in the day, but now everyone from Avicii and Maroon 5 to Adele and Ariana Grande post monster viewing figures for theirs; even Queen are back in on the act, posting lyric videos for live performances taken from their On Air box.
David Bowie, whose 'Ashes To Ashes' clip was once the most expensive ever made, kick-starting the never-mind-the-quality-weigh-the-budget movement, made a video for 'Love Is Lost' for a trifling £8 on a home movie camera. The sole expense other than time was the $12.99 he paid for a USB stick to download the results.
And isn't that where we came in? Bob Dylan dropping words of wisdom from the brow of the superbrain is now a format that reaches multi-millions. Maybe Dylan was making a barbed point when he remarked in 1995, "Anybody can make a video" (his son Jesse has, for folk as diverse as will.i.am, Tom Petty, Elvis Costello and Tom Waits), but the genie is out the bottle – as a plethora of YouTube "stars" with affordable home equipment has shown.
Format:
UK English