ABBA's Debut Album 'Ring Ring' And Its Singles For 50th Anniversary Editions
A Half Speed Master 2LP set will be accompanied by a singles box set and individual picture discs.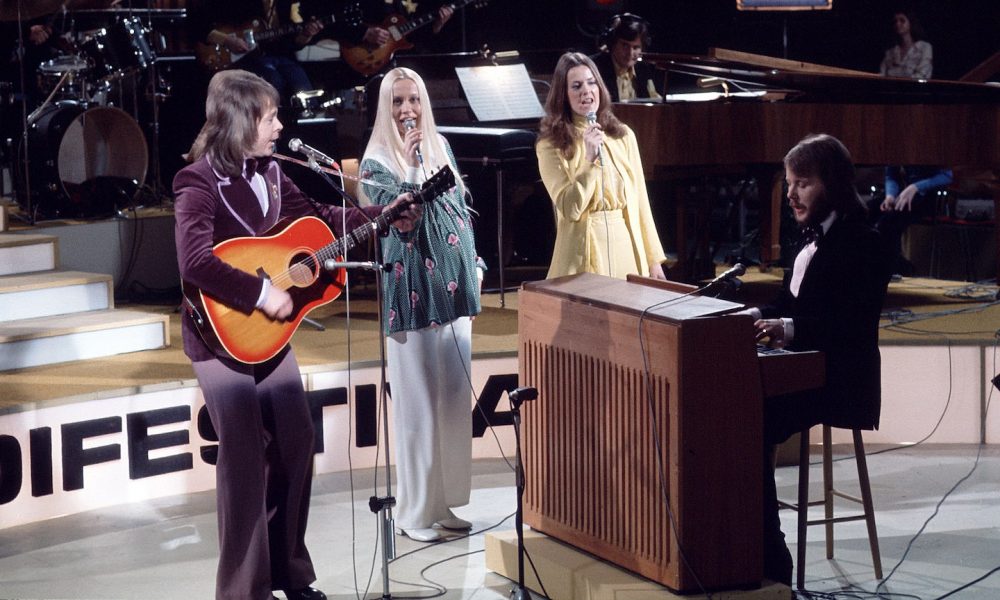 To mark the 50th anniversary of its appearance, ABBA's debut album Ring Ring will be available in a suite of releases on May 19, now available for pre-order.
Shop the best of ABBA's discography on vinyl and more.
The LP arrived in record shops in their native Sweden on March 26, 1973, and contained such highlights as their very first single as a group, "People Need Love," a Top 20 hit in their home country. It also featured "He Is Your Brother," which went on to be a popular feature of ABBA's tours of Europe and Australia in 1977.
Ring, Ring (Swedish Version)
The memorable title track, which became their first Swedish No.1 and a hit in several other European countries, perfectly displayed ABBA's multi-layered vocals and their irresistibly song craft. Indeed, so popular was "Ring Ring" that for two consecutive weeks in April 1973, the Swedish language version topped the charts there while the English language version stood at No.2, and the Ring Ring album was at No.3 on the Swedish charts, which combined singles and album sales at the time.
Listen to the best of ABBA on Apple Music and Spotify.
In another fascinating page from their early story, the Ring Ring album was originally credited to Björn & Benny, Agnetha & Frida, as their group name had not yet quite come into use. Agnetha and Frida were still pursuing solo careers at the time, while Björn and Benny were busy with many different projects as the album was recorded. But its huge success ensured that from now on, they would be ABBA, with the indelible impact that decision had on all of pop history.
The album's 50th anniversary will be marked with the following special editions, which can all be pre-ordered now.
A 2LP 45 RPM edition of the album, in a Half Speed Mastering release from Abbey Road Studios, in a gatefold sleeve featuring obi-strip and certificate of authenticity
5×7″ Color Singles Box Set (D2C Exclusive)
Individual 7″ Picture Discs of:
He Is Your Brother/Santa Rosa
People Need Love/Merry-Go-Round
Ring Ring (English)/She's My Kind of Girl
Ring Ring (Swedish)/Åh, vilka tider
Love Isn't Easy (But It Sure Is Hard Enough/I Am Just A Girl