Alesso And Ty Dolla $ign Release New Single And Video 'Caught A Body'
'This song has been a favorite of mine for the past few months,' says Alesso.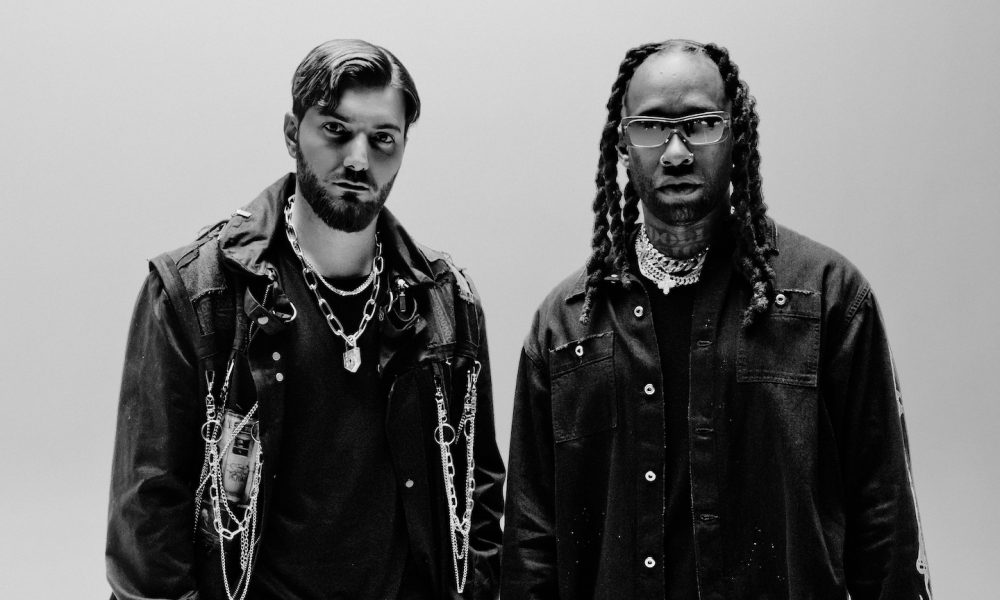 Global sensation Alesso has joined forces with renowned multiple Grammy nominated global superstar Ty Dolla $ign for the hotly anticipated "Caught a Body."
With bruising percussion and alluring production reminiscent of 90s house music, the track is a bold statement from both artists. The record serves a testament to their instincts as creators and collaborators whose music demands movement. Instantly catchy and endlessly danceable, Ty Dolla $ign gives a dynamic twist to Alesso's hypnotic dance beats, resulting in one of the most iconic collaborations of the year.
Alesso & Ty Dolla $ign - Caught A Body (Official Music Video)
Ty showcases his signature vocals, and on the track he moves from repping for his squad to looking for his next partner in crime. "If the homies can't come in, I don't wanna go
If it ain't about the money, I don't wanna know/ She know I ain't from 'round here/ Hit her when I'm back in town," he sings.
Regarding the track, Ty said, "My boy Alesso is one of the biggest DJs in the world so I'm honored that he asked me to be a part of this song. We definitely made some party s__t for the summer!"
"This song has been a favorite of mine for the past few months," says Alesso on the record. "It's something new for me and my sound which is exciting! I hope everyone enjoys it as much as I do."
Almost a year in the making, Alesso and Ty Dolla $ign first teased that a collaboration was on the way via social media before teasing the record for the first time at ULTRA Miami. With the release of "Caught a Body," Alesso ushers in a new era—taking the sort of approach that will undeniably continue blurring borders and bringing people together.
The anthemic dance floor-filler is Alesso's first offering of 2023, following his addictive collaboration with Sick Individuals, "We Go Out," last fall. That release arrived just weeks after an EP of "Words" remixes, his crossover smash with pop star Zara Larsson that amassed more than 235 million global streams and hit No.1 on U.S. dance radio.